Create a Food Marketplace with Dokan
An online Food Marketplace is a hub that lets people order foods from different stores, catering services, or restaurants. Dokan is a plugin that allows you to create such marketplaces without much hassle.

4 Step working process
How to Build Your Own Multipurpose
Marketplace with Dokan Multi-vendor
Follow these easy steps and create your own online marketplace with minimal time

Download and
install Dokan

Configure Marketplace to your liking

Welcome Vendors to Sell

Start Earning from Commissions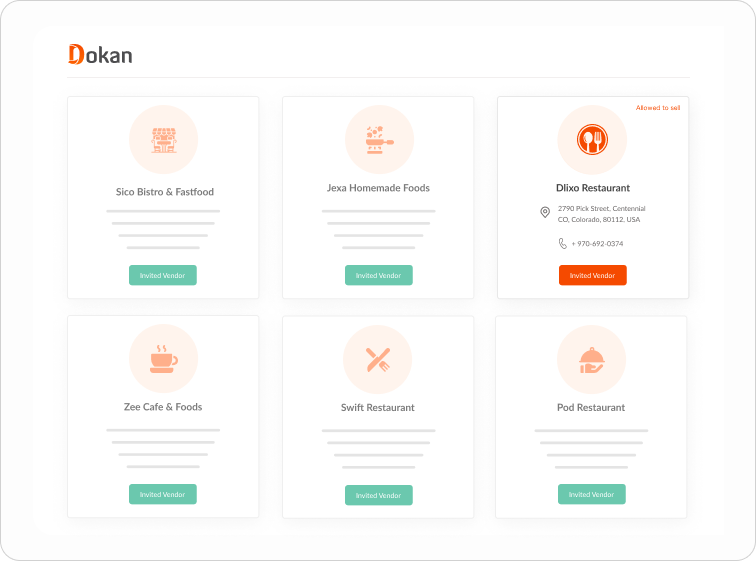 Unlimited Restaurants,
Bistros, or Individual Chefs
Invite all the small and big restaurants to be listed in your online food marketplace. People who want to earn by offering home cooking can join as well.
Include Catering Service
if You Want
Catering services need to be booked beforehand. This booking system can also be managed swiftly with Dokan. You will have no extra complexity as the vendors will manage them from their end.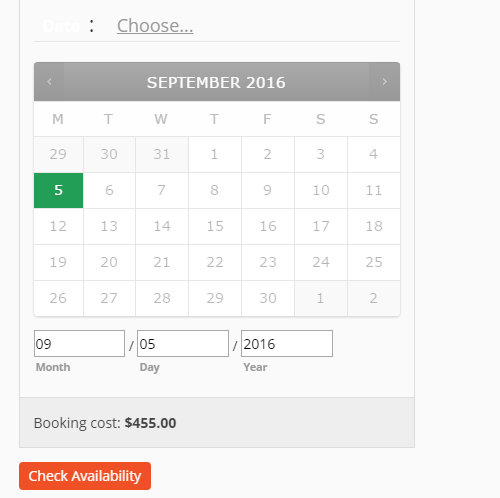 Review System for both
Products & Sellers
User reviews and ratings are really important when it comes to food. With Dokan in your marketplace, easily enable customers to rate & post reviews on any store page as well as on products.

Utilize Geolocation Facility
Timely delivery is a must for the food items. With the geolocation
feature of Dokan, let only the people within a specific radius of a
restaurant make an order and purchase. This will ensure top-class
service and help maintain the reputation.
Dokan is the easiest way to get up and running
your online marketplace.