Dokan Nulled Versions Are
Not Safe For Your Website
Free is always attractive, but the free nulled versions of Dokan are
hazardous to your website's security
How to Identify a Nulled Version of Dokan
Suppose you download or buy the Dokan premium plugin anywhere except our website that will be considered a nulled plugin. Dokan premium is not available on any other website other than wedevs.com
What Will You Miss in a Nulled
Version of Dokan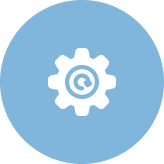 You will not be able to update the nulled Dokan plugin
and will miss the all-important latest
features and enhancements.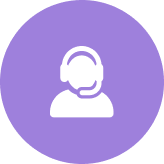 You won't get any kind of ticket support from
the Dokan support team as you are an
unregistered user.
Security & Other Issues Using
Dokan Nulled Plugin
Nulled plugins compromise your website security; they often carry malware. The malicious code can spread to different files on your website. As a result, your website can be hacked anytime.

Dokan is a premium plugin. As a result, it is entirely illegal to use or distribute a pirated copy. It can cause legal troubles for you and your company.

They can expose personal information like names, email addresses, passwords, and other data with various invisible malicious codes. As per GDPR rules, you can face a severe lawsuit if personal data is leaked from your site.

Nulled Dokan plugin can decrease your SEO ranking. They often add spam links to your website. As a result, users can be redirected to harmful websites. For that, Google can even blacklist your website.
The No. 1 Multivendor
Marketplace for WordPress
Over 70,000 Customers Trust Us, Why Not You?
*Prices exclude VAT/Taxes.
Our Fair Refund Policy
We guarantee 100% satisfaction with our help & support service. However, if our plugin still doesn't
meet your needs, we'll happily refund 100% of your money within 14 days of your purchase.
No questions will be asked. Please note that, we do not refund if the product has
been purchased on discount.
Payment Options:


Testimonials
See what others say about Dokan Multivendor
Marketplace solutions.


Excellent plugin to add marketplace functionality to an e-commerce (website)

– Sergio A.


Best marketplace plugin, great
support

– Maheanuu


After Testing many similar Apps We settled for Dokan simply because it is the best Platform

– Administrator in Consumer Goods