Create a Handycraft Marketplace with Dokan
An online Handicraft Marketplace is an online platform for buying and selling vintage or handmade goods. Dokan is a plugin that allows you to create such marketplaces pretty easily.

4 Step working process
How to Build Your Own Multipurpose
Marketplace with Dokan Multi-vendor
Follow these easy steps and create your own online marketplace with minimal time

Download and
install Dokan

Configure Marketplace to your liking

Welcome Vendors to Sell

Start Earning from Commissions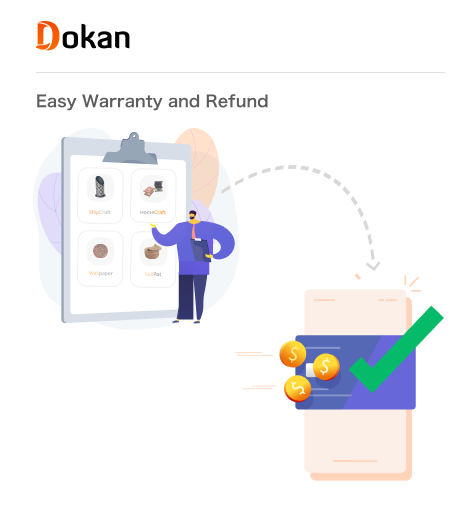 Easy Warranty & Refund
Management
Refund, Warranty management can be handled pretty quickly with
Dokan. You can allow vendors to offer customized return and
warranty facilities of their sold products to their buyers.

Invite Individuals to Join
Your Marketplace
Handicraft items are often produced and sold by small stores or
individuals. Give them exposure and they can get popular in no time. And the fair commission models of Dokan allow both parties to share the success!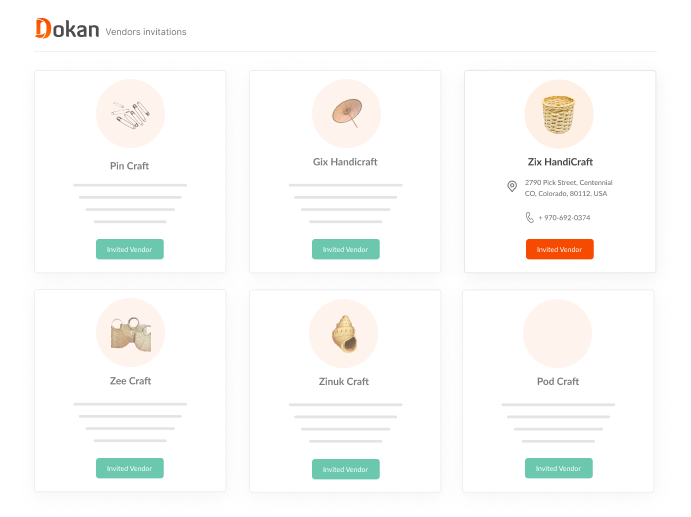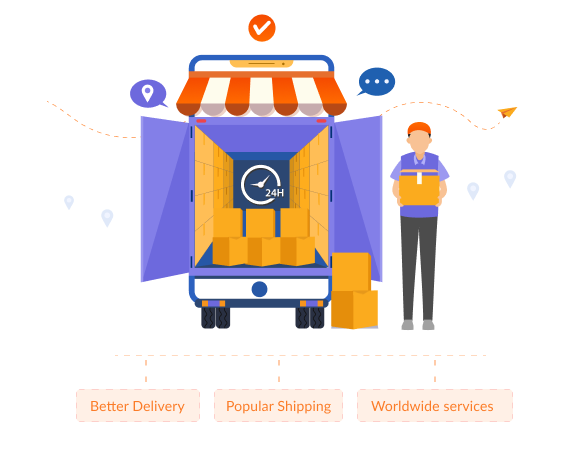 Include Popular Shipping
Services
An advanced shipping module of Dokan is there to maintain
hassle-free delivery of products to customers. Plus, you can integrate popular shipping services worldwide to ensure even better delivery to customers.

Product Enquiry
Your marketplace visitors may have additional queries before
making a purchase. Let them directly contact the vendor about a
product from the product page.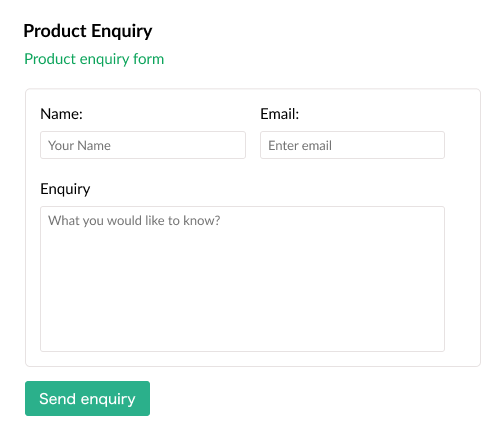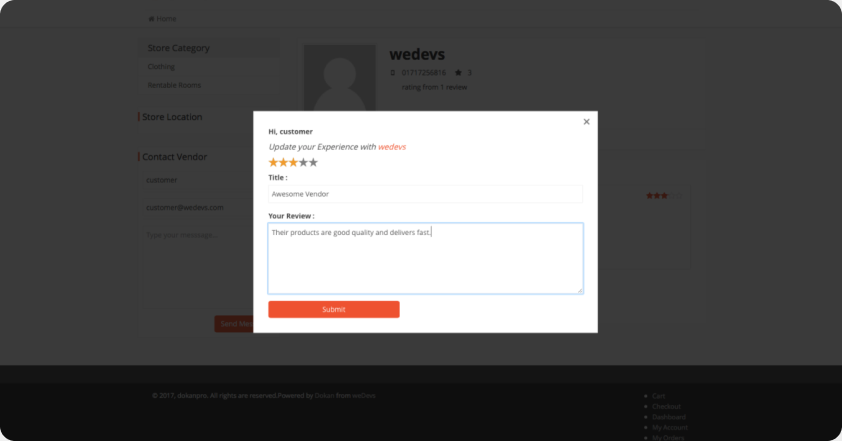 Review System for both
Products & Sellers
Good reviews can help other customers to gain trust and increase
your marketplace brand value. Enable customers to rate & post
reviews on any store page as well as on products.
Dokan is the easiest way to get up and running
your online marketplace.