Delivery Time
Gratify Both Your Customers & Sellers with Time Slot Deliveries
Make your marketplace delivery system flawless. Let customers choose the time and date they want their product delivered.
Requirements:
WooCommerce, Dokan Pro
Available in: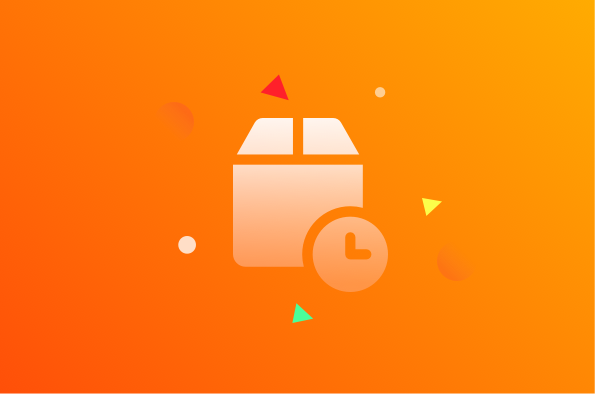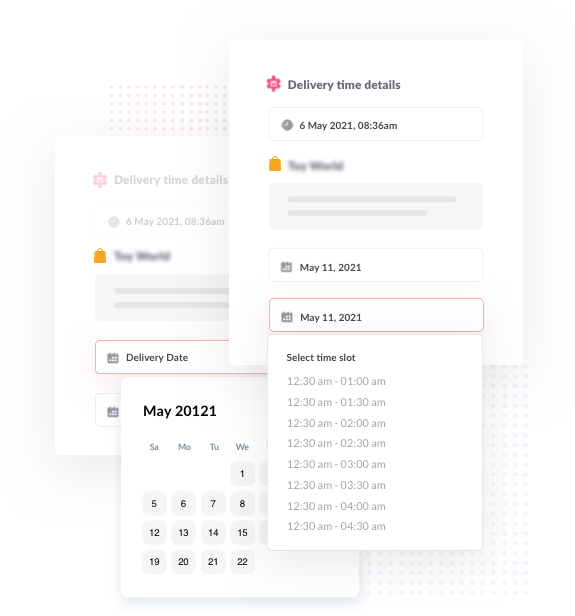 Give Customers A
Better Shopping
Experience
Give your customers peace of mind and control over the deliveries of purchased products. Provide them the option to select a delivery time on the checkout page. Let them choose according to their convenience.

Flexible Yet Efficient
Delivery Model
Giving customers flexibility doesn't mean pressurizing the vendors. Vendors can select individual Opening time, Closing time, Time slot, Order per slot for each delivery day to increase delivery and logistics efficiency.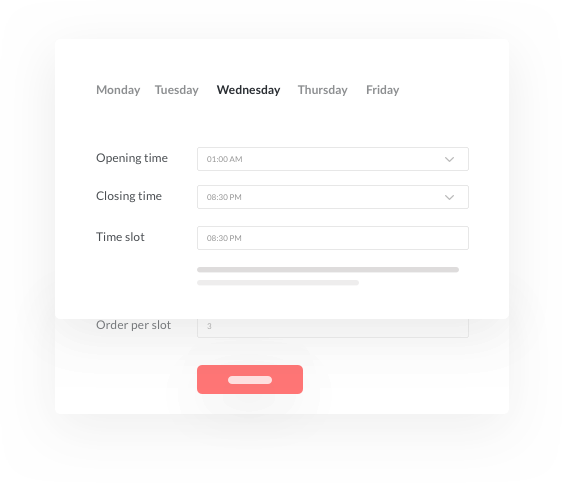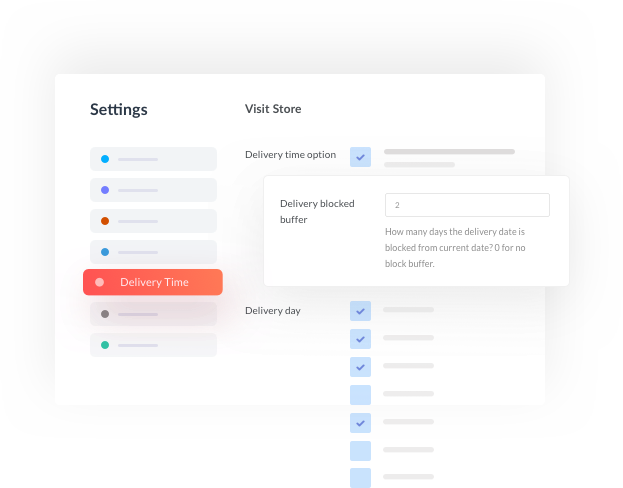 Utilize Buffer Time to
Avoid Conflicts
Delivery Blocked Buffer is here so that vendors can specify how many days are required to deliver a product. Taking this buffer time into account, the delivery slot will appear for a specific product. Same-day delivery option is also available here.

More Transparency, More Satisfaction
Besides Delivery Blocked Buffer, it also has Vendor Vacation support. So, when a vendor is on vacation, the dates won't show up in the delivery slots. Customers can select from the available slots and know exactly when they are going to receive their products.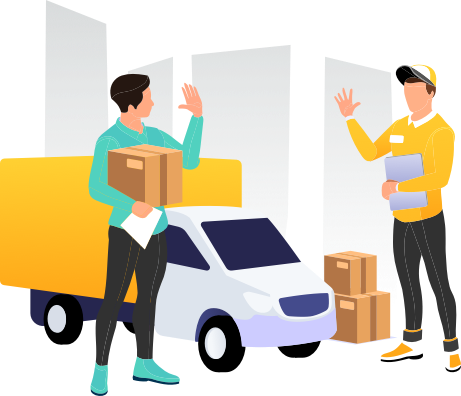 Get Your Order, Wherever You Want
Customers no longer have to wait for their product's delivery but rather collect it at an opportune time. They can choose from vendor-provided single or multiple pickup locations during check out and grab their purchase avoiding any possible extra cost.
Additional Modules You Will Be Getting
Check out these awesome modules that you will get with our Business Package
Get Started with
Dokan
We are here to provide you with the right tools, but it is You who
must believe in your ability and start.