The eCommerce industry is booming. As the industry grows and matures, it's important for eCommerce owners to evolve their strategies and tactics to keep up with the changing landscape.
We know the struggle of managing a stressful business like eCommerce. When you're selling online, it's easy to get lost in the details.
You can spend hours on your product descriptions, tweaking images, and fine-tuning your marketing message. But what should you do when it's time to step back and look at the bigger picture – evolving your eCommerce strategies with the modern trends? Today, we will talk about exactly that!
One of the best ways to grow your business is by adopting proper eCommerce growth strategies that can fuel your sales growth. This article will cover more than 20 eCommerce growth strategies, which you should implement right now if you're not already doing so.
21 Proven eCommerce Growth Strategies to Elevate Your Business
Now we'll show you the growth strategies that can take your eCommerce site to a new level. Let's check them out-
Conduct Proper Market Research
Find Out Your Target Audience
Develop Your Marketing Channels
Create a Content Marketing Strategy
Write Guest Posts
Allocate More Resources for Producing Videos
Optimize Your Online Store for SEO
Focus on Building an Email List
Implement Search Ads & Display Ads from Google
Use Facebook & Instagram Advertising
Run Dynamic Remarketing Ads
Offer Loyalty Programs to Your Existing Clients
Implement a Referral Program
Reduce Cart Abandonment & Recover Abandoned Cart
Optimize your Online Store for Mobile
Make Sure your Website is Secured with SSL and HTTPS Protocols
Improve the Checkout Process
Add a Live Chat Feature
Feature User-Generated Reviews
Offer Discounts and Gift Cards
Collaborate & Partner with Complementary Businesses
1. Conduct Proper Market Research
Market research is one growth technique that you should do before you start your eCommerce business. Suppose you've got a great idea for an online store. You know what you want to sell and how you want to sell it. But before you start spending your hard-earned money on building out an eCommerce site, it's important to conduct proper market research.
You may be tempted to skip market research because it sounds like a lot of work, but there are many reasons why conducting proper market research is essential. It helps you –
To make sure people will want to buy from your store.
To ensure that your prices are competitive and that you're not charging too much or too little compared with competitors.
To make sure your products are relevant and useful for customers — and that they won't be obsolete in a few months or years when something better comes along.
This important growth strategy can make your business strong from the core and improve sales in the long run.
2. Find Out Your Target Audience
Finding your target audience is an important step in starting an eCommerce business and can help you create a promotion plan. It can be difficult to sustain a business if you don't even know who your customers are.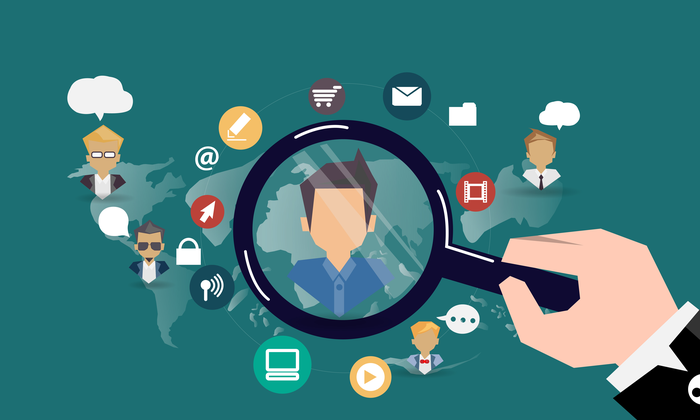 The first thing you need to do is define your ideal target audience. Then you can gradually find the following.
Who are they?
How old are they?
What kind of lifestyle do they lead?
Once you have answers to these questions, it will be easier for you to promote your products accordingly.
If you don't know who your target audience is, how can you expect to reach them?
Your target audience should be the people who are most likely to buy from you again and again. This group may consist of friends and family members, but more likely they're strangers who have never met before.
You'll want to find out everything about them so that you can create products that fit their needs perfectly.
3. Develop Your Marketing Channels
One of the most crucial things you do for growth is figuring out which eCommerce marketing channels are appropriate for you. As an eCommerce business, you have access to a wide range of marketing channels. You can use social media, email marketing, search engine optimization (SEO), paid ads, and more.
You should also consider where your target customers are spending their time online. If you're selling shoes, for example, you'll want to be where people are looking for shoes — namely, on Pinterest and Instagram. But if you're selling automotive tools, those same channels probably won't work as well for you.
Marketing channels aren't one-size-fits-all — they must be tailored to fit each brand's unique needs and goals. And finding suitable ones for your business can help you grow your customer base significantly.
4. Create a Content Marketing Strategy
Content marketing is a great way to promote your eCommerce business and drive more traffic to your website, and it's important to put a strategy in place before you start utilizing it.
Once you've figured out who your audiences are, the next step is creating a content marketing plan. This will help you plan everything from blog posts and social media posts to videos and infographics for the next few months or even years.
Content marketing helps you build trust with your audience by providing them with the information they can use to solve their problems or answer their questions. It also helps you create awareness about your brand and products so people will remember you when they are ready to buy.
Now isn't that important?
5. Write Guest Posts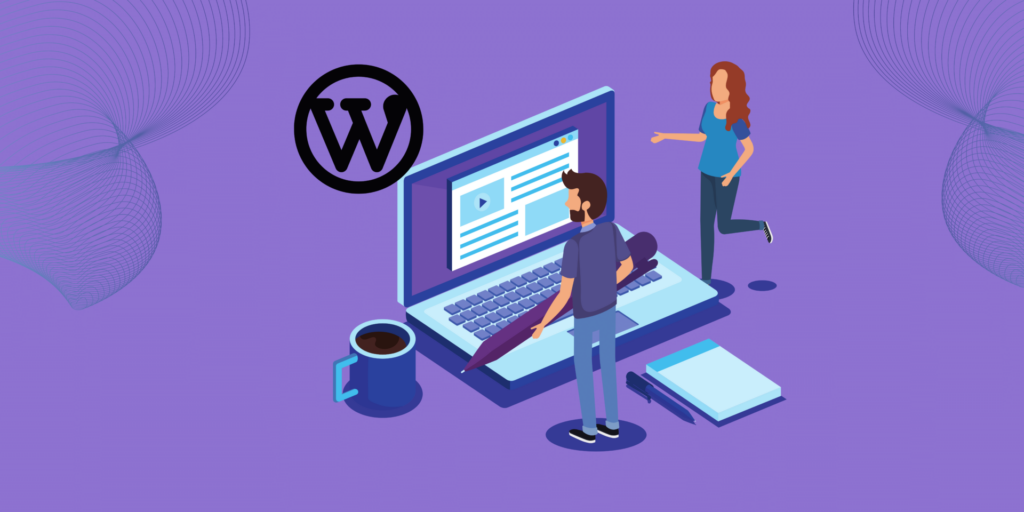 You should also consider regular guest posts in your elaborate plan to grow your eCommerce site.
If you are a newbie, you might find it difficult to get quality backlinks and traffic. So, our advice is to write guest posts for other blogs. It is a great way to build links and also get some traffic from others' websites.
It is recommended to write on popular topics. For example, if you sell clothes then write about fashion and style tips, if you have an online store then write about how people can start an eCommerce business or how they can make money online with their passion etc. Let's say you sell kitchen equipment then write about the best kitchen designs or kitchen hacks etc.
As long as your writing is relevant to the topic, it will be appreciated by readers of that blog and they'll share it on social media sites like Facebook, Twitter, etc. which will eventually grab good traffic for your site.
6. Allocate More Resources for Producing Videos
You've probably heard about the importance of video for online businesses. But if you aren't sure how to use video to increase sales, then you're missing out on a huge opportunity.
Video is one of the most effective ways to reach customers. As much as 84% of people say that they've been convinced to buy a product or service by watching a brand's video and 94% of video marketers say video has helped increase user understanding of their product or service.
Even impressively, when asked, how they'd most like to learn about a product or service, 69% of customers said they'd prefer to watch a short video.
Video drives more traffic than other types of content. In fact, according to Wistia research, videos receive a couple of times more organic views than text and images combined!
Is there any reason should you not opt for adding video to your growth strategy right from today? There literally isn't any!
7. Optimise Your Online Store for SEO
If your business is eCommerce, then you must know how important it is to get your site to the top of search results. It's no secret that people are more likely to spend money on a product if they find it through a Google search. In fact, 89% of customers begin their buying process with a search engine.
So how do you make sure you're getting the most out of your SEO efforts?
The answer is simple: You need to optimize your website for SEO. But what does this mean and why should you be doing it?
SEO is a way of getting more customers to your store. It's important to remember that SEO is not a magic bullet; it takes time and effort, but the rewards are well worth it.
There are many ways you can optimize your online store for SEO, from creating content-rich pages (like blog posts) to using keywords in your product titles and descriptions. You can also make sure that your products have descriptions with keywords used in them and include those keywords throughout your site.
SEO is a long-term strategy that needs to be worked on continuously for it to work its best for you. But it is another one of the eCommerce growth strategies that should be taken very very seriously.
8. Focus on Building an Email List
Collecting and managing leads is a great step toward a sustainable eCommerce business. It's how you find new customers, engage with your existing ones, and grow your business.
In fact, if you want to build an online store that makes money, you need to have a robust lead generation strategy in place. The most obvious reason to collect leads is that it will help drive sales (which is good).
But there are lots of other benefits too: collecting data on visitors allows you to understand where they go after visiting your site (so you can take steps to improve their experience) and lets you know what they buy when they do buy something (so that you can send targeted emails encouraging them to make another purchase).
Also, your leads can help you by providing important feedback. And feedback helps brands improve their offerings by adding functionality or removing features that aren't working well for customers.
9. Implement Search Ads & Display Ads from Google
Utilizing Google Search and Display Ads Network can be two of the main traffic acquisition strategies for your eCommerce site. These two PPC networks are two of the great ways to drive traffic to your site.
You can use Google Ads to run these ads. By running search and display ads from Google, you can create highly targeted campaigns that help you reach your target audience in an effective way.
Google has an incredible amount of data from the billions of queries that people make every day on Google Search, YouTube, and Gmail.
And they use that data to build a sophisticated model for understanding what people are looking for when they're looking for it, what kinds of responses work best and which ads should be shown to which potential customers. Meaning they can best optimize your investment in running ads.
And that's why you should run your search and display ads using Google and consider it one of your most important growth strategies.
10. Use Facebook & Instagram Advertising to Grow your Business
Facebook and Instagram are two of the most popular social media platforms in the world. Nearly 3 billion people use Facebook every month, and Instagram has roughly 1 billion monthly active users. More than 70% of U.S. adults use Facebook, and seven out of ten said that they use it every day.
So whoever is your target customer, chances are high that they use Facebook or Instagram.
Also, both platforms are home to hundreds of millions of shoppers and influencers who want to see new products, get inspired by style trends, and discover new brands. That makes them a great place for you to target potential customers who have already shown an interest in what you have to offer.
11. Run Dynamic Remarketing Ads
When someone visits your website, they leave a digital footprint behind. Dynamic remarketing ads allow you to target these visitors with ads that use their unique online behavior as an identifier.
For example, if someone visits your site and then goes to another website that uses the same tracking pixel, you can follow them and show them an ad for what they just looked at on your site.
The power of this is huge because it allows you to reach people who have already shown interest in your brand by visiting your website—without having to pay for new traffic. You can create highly targeted ads that appeal directly to those specific people so they see them when they're ready to come back and buy from you again.
That is why dynamic remarketing ads are very effective in generating sales for eCommerce websites. Making them a must-have promotional strategy to increase sales of your eCommerce site.
12. Offer Loyalty Programs to Your Existing Clients
What's better than acquiring new customers? Retaining the existing ones.
Why is retaining customers a big deal? Because they already trust you and so you have more chances of getting sales from them than a new visitor. While it is important to find new customers for an eCommerce store, keeping their current ones often gets overlooked.
Loyalty programs are a great opportunity to retain your old customers. Loyalty programs are not just about offering discounts and coupons. They can be much more powerful than that. They can make your existing customers feel valued and appreciated, which will make them feel more connected to your brand and more likely to buy again in the future.
Thus you should consider the loyalty program as a continued growth approach for your eCommerce site.
13. Implement a Referral Program
Word-of-mouth marketing is one of the most effective forms of advertising. It can help you build a strong customer base, grow your brand, and increase sales.
If you have an eCommerce business, then you know how much one needs to work hard to attract leads and convert them into paying customers.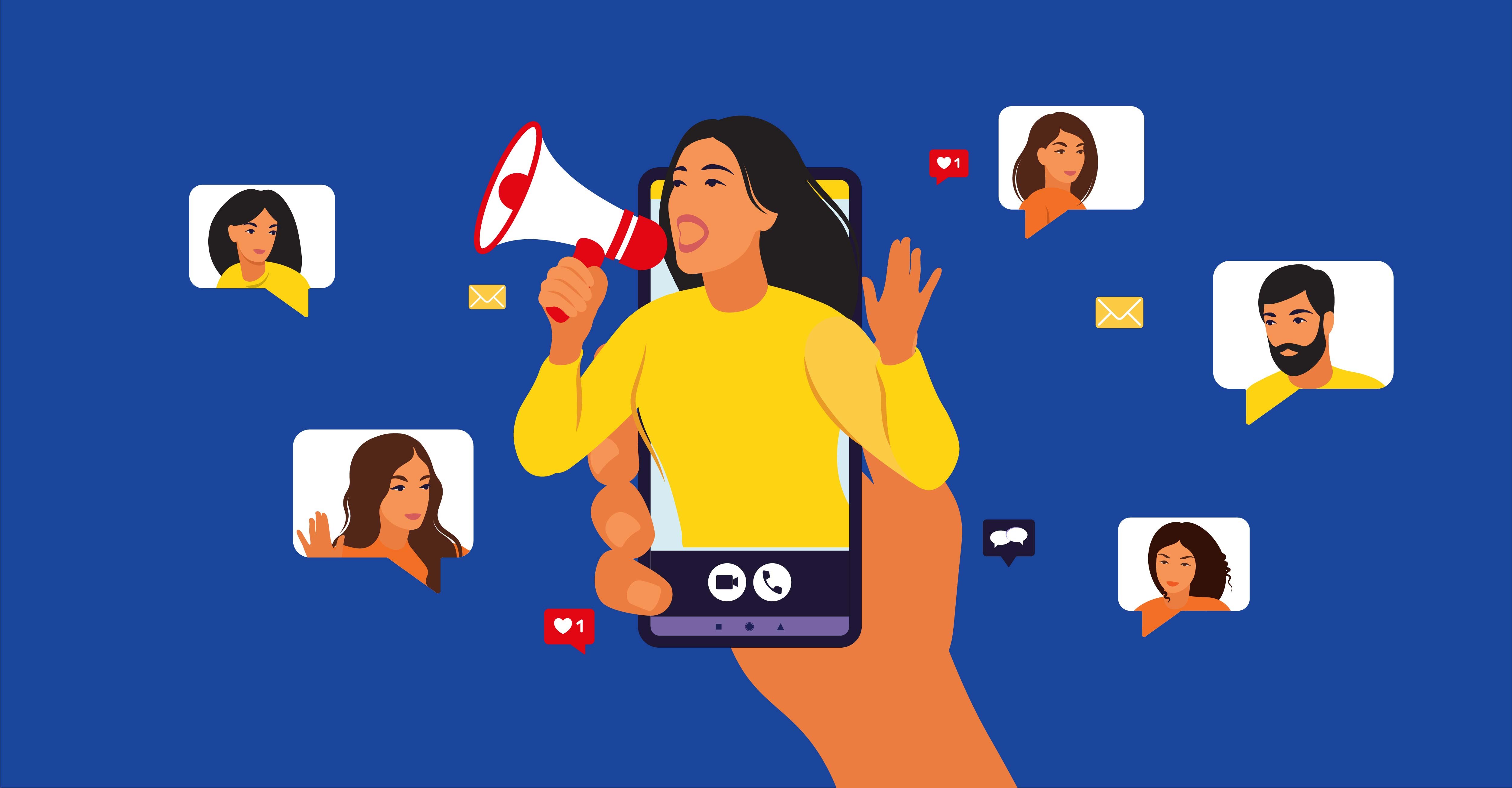 A referral program is one of the most effective ways to encourage your existing customers to refer your products to their friends and family members. A good referral program will help you create new leads and increase sales by offering incentives like discounts or free shipping.
Referral programs increase customer satisfaction as well as loyalty toward your brand. By encouraging customers to share your products with others through social media or email marketing campaigns, you can increase traffic on your website as well as sales conversions over time.
This also helps improve website rankings in search engines like Google and Bing for relevant keywords which improve organic traffic
Overall, referral programs are nothing but a complete package of growth for eCommerce businesses.
14. Take Initiatives to Reduce Cart Abandonment & Recover Abandoned Cart
The average eCommerce store loses 69.57% of its potential revenue to cart abandonment.
If you want to increase sales, you need to recover as much of that revenue as possible. And we're not just talking about a few cents here or there — if you can increase your recovery rate by even 1%, that could mean adding a lot of additional revenue per year!
But how do you go about recovering those lost sales? The truth is, there's no silver bullet for recovering abandoned carts. You need a variety of different strategies and tactics at your disposal so that you can try different things for different customers and maximize your chances of success.
Most online shopping cart abandonment happens because of the customers' doubts, worries, and hesitation. So, it's up to you to make them feel comfortable about their purchase by providing them with a smooth and easy buying process.
To recover the abandoned cart, you can send automated emails and SMS.
Overall, you should have a continuous process in place revolving around cart abandonment and how to get back the best from it.
15. Optimise your Online Store for Mobile
As an eCommerce owner, you know the importance of mobile optimization. The number of people who shop on their smartphones and tablets has increased significantly over the past few years. In fact, according to a study, more than half of all internet traffic shop from mobile devices.
With so many consumers using their phones to browse products and make purchases, it is more important than ever for retailers to create an experience that is optimized for mobile users.
Mobile shoppers are more likely to buy when they have a positive experience on your site. They will have an easier time finding what they want; they will be able to complete their purchase faster; and ultimately, they will be happier with the overall experience of shopping on your website. This leads to increased conversions and increased sales.
Thus a mobile-first, long-term approach should be included in your eCommerce growth strategies.
16. Make Sure your Website is Secured with SSL and HTTPS Protocols
There are many reasons why you should secure your eCommerce website with SSL encryption. The first reason is that it helps prevent hackers from hijacking your website. These days, a lot of websites are being hacked because they aren't secured properly.
The second reason is that it improves your website's rankings in Google's search results. Google has long announced that they rank websites that are HTTPS-enabled higher than sites that don't use HTTPS connections.
This is good news for eCommerce sites with SSL because it gives them an edge over their competitors who don't use SSL certificates for their websites.
The third reason is that it improves user experience (UX) by making sure that users can trust the site they are visiting without worrying about security issues like identity theft or credit card fraud.
With an SSL certificate installed on your website, you can make sure that your customers will feel safe and secure when shopping from your store. So this is more of an obligatory growth strategy for your eCommerce site.
17. Improve the Checkout Process
The checkout process is one the most important part of your eCommerce site, but many don't pay enough attention to it. It's a critical step in your customer's journey and can make or break their experience.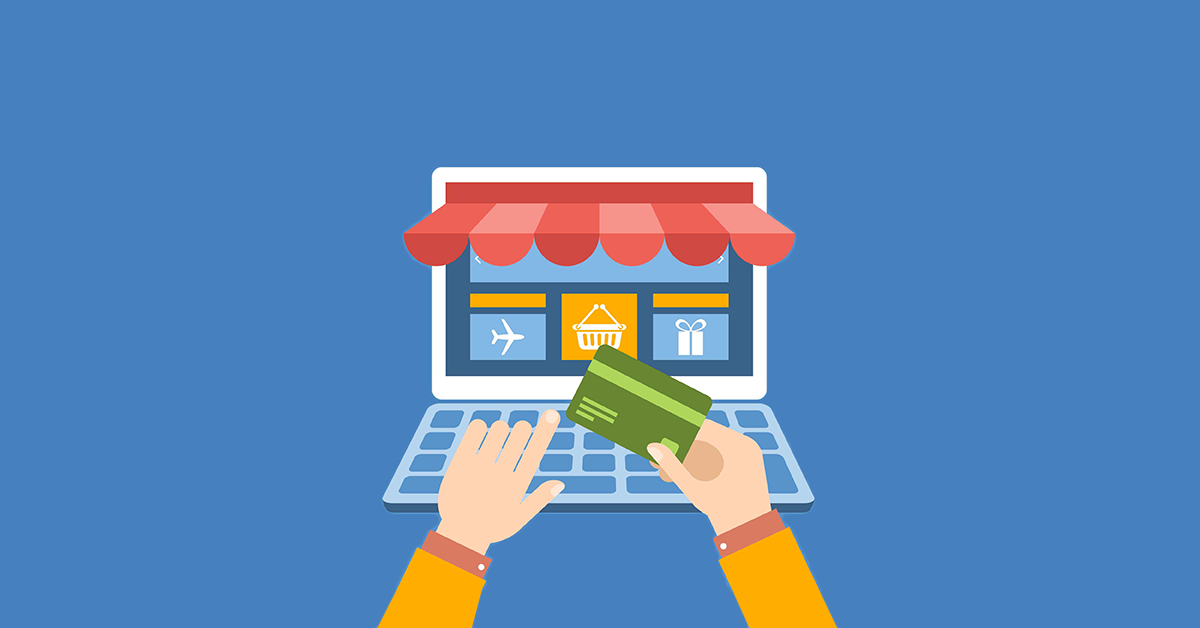 Whether you're just starting out with an eCommerce business or you've been around for years, chances are that you could be doing more to improve your checkout process. Here are some ways to do just that:
Make sure the checkout process is simple and clean.
If you want to increase conversion rates, then you need a simple and clean checkout process first and foremost. When people feel like they're going through too much effort to complete their purchase, they'll abandon their carts and look elsewhere.
There are also other reasons why people abandon carts during checkout. Some may be due to technical issues (such as slow page load times), but others are related to user experience (UX) design problems that can be fixed with some simple changes.
Overall, you should implement a clear process and improvement plan for your checkout process.
18. Add a Live Chat Feature
A live chat feature is a great way to boost sales. It's not just an added feature, but it can be a key component of your overall business strategy. Live chat allows you to engage with customers and make sales more easily. This is especially important for eCommerce sites because the conversion rates are much higher than with websites without live chat.
There are a lot of reasons why this is so popular among online shoppers. They love the fact that they can ask questions without having to wait for an email response or phone call. They also like getting answers quickly, which is something you can only do with real-time live chat support.
The thing about implementing live chat on eCommerce is that it's not just great for customers; it's also great for your business.
If someone is looking at a product but hesitates because they have questions or concerns about it, live chat can be used to persuade them to purchase the product.
By answering their questions during a live discussion, you can make sure they are completely satisfied with their purchase before they leave your site and make a final decision on whether or not they want to make a purchase at that time.
Live chat also provides more insight into what customers are looking for so that you can improve your product offerings and service offerings. Thus it brings in more revenue by increasing the number of completed sales.
19. Feature User-Generated Reviews
User-generated reviews are a great way of increasing trust in your brand and encouraging customers to purchase from you. It's easy to see why user-generated reviews are so popular. Customers love them, they're easy to implement and there's a wealth of data available about their effectiveness.
But what if we told you that you could use user-generated reviews in a way that would benefit both your customers and your business?
When customers are unsure about our purchasing decisions, they look for cues from other sources that can help them make their choices. This is referred to as social proof — evidence that other people have made the same decision, which can influence a customer's decision-making process.
User-generated reviews can act as social proof for potential buyers who may not know much about your product or service. They provide an opportunity for customers to express their opinions on your products and services, helping potential customers feel more comfortable with their decision to purchase from your store.
And thus reviews can contribute directly to increased sales through better conversion rates and higher average order values.
20. Offer Discounts and Gift Cards
While it may seem counterintuitive, offering discounts and gift cards on your eCommerce site is a great way to get more sales. Customers who know they can get a discount or free shipping will be more likely to make a purchase than if there were no offers available.
Offering discounts and gift cards is one of the easiest ways to grow your eCommerce sales. It's also cost-effective because you don't have to spend money on expensive marketing campaigns or advertising.
You can offer discount coupons for any products in your store — not just the ones that you offer at a discount. You can even use them as an incentive for customers who haven't purchased anything yet, or as a thank-you gift after they have made their first purchase with you.
Gift cards are another great way to boost sales and improve customer loyalty. You can offer gift cards as part of special promotions and rewards programs (such as birthday rewards), as well as offer them to new customers when they sign up for an account with your business.
Discounts and gift cards are an excellent way to keep your eCommerce growth intact during the slow periods of the year.
21. Collaborate with Complementary Businesses
First of all, what are even complimentary businesses?
These are businesses that offer products and services that complement your own. For example, if you sell running shoes, then you could partner with a gym or running club. You can also partner with other eCommerce businesses that offer complementary products or services.
This way customers can learn more about your products from a website that shares quite similar interests.
This is a cost-efficient marketing strategy that contributes to website growth in the long term and you should definitely opt for it.
Start Your Journey Towards Growth Today!
Today there are billions of internet users, and reaching millions of customers is not impossible anymore for eCommerce owners. In fact, it is possible to reach people from all over the world and sell products to them.
But it's not just about selling products one-time – it's also about building an ecosystem around your brand and engaging with consumers on a daily basis.
A lot of companies that sell online are not sure how to grow their business. They don't have any goals or strategies for their online store, so they're not able to show any progress or growth in the long run.
To succeed amidst the growing competition, you need to think strategically about how you want to grow your business, what market you are aiming for, and how you want to position yourself against your competitors.
In this article, we've shared 20+ effective strategies, which will help you do exactly that. If you feel we missed anything important, then don't be shy to let us. If you liked the article, do share it on your social channels.