Report Abuse
Maintain A Reliable Marketplace Where Customers Are Prioritized
Customers can report fraudulent products to maintain a reliable and honest marketplace, where vendors are not able to take advantage of customers or engage in wrongdoings.
Requirements:
WooCommerce, Dokan Pro
Available in: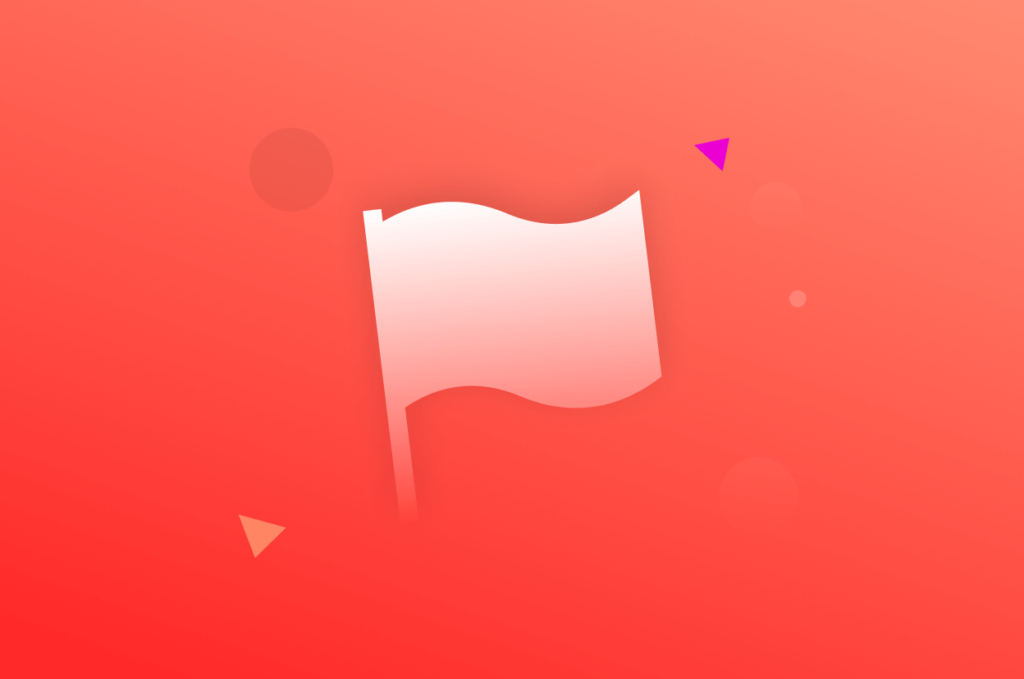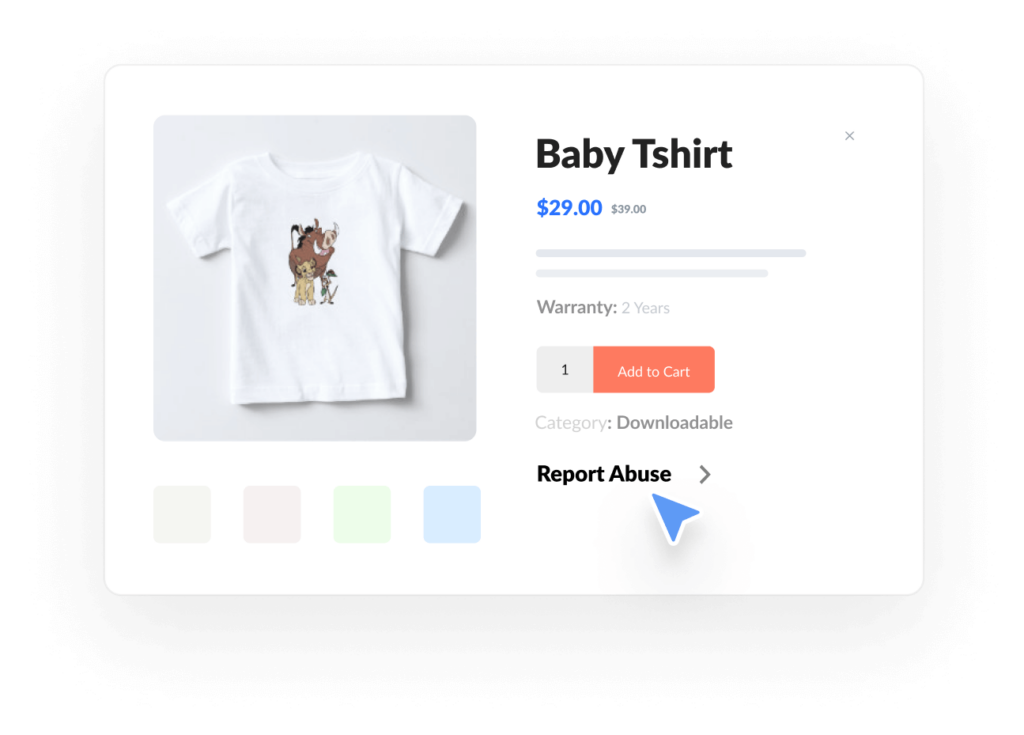 Customers Can Report
To Admin In Just A Click
Customers can directly send Abuse reports from the product page with one click. A pop up window with possible reasons will come up, along with the option for customers to send details of how the product was faulty.

All Reports Stored
in One Place
Admin can find all the reports under "Abuse Reports" on their backend dashboard. The reports can be filtered by multiple variables like vendor name, product, reasons and more.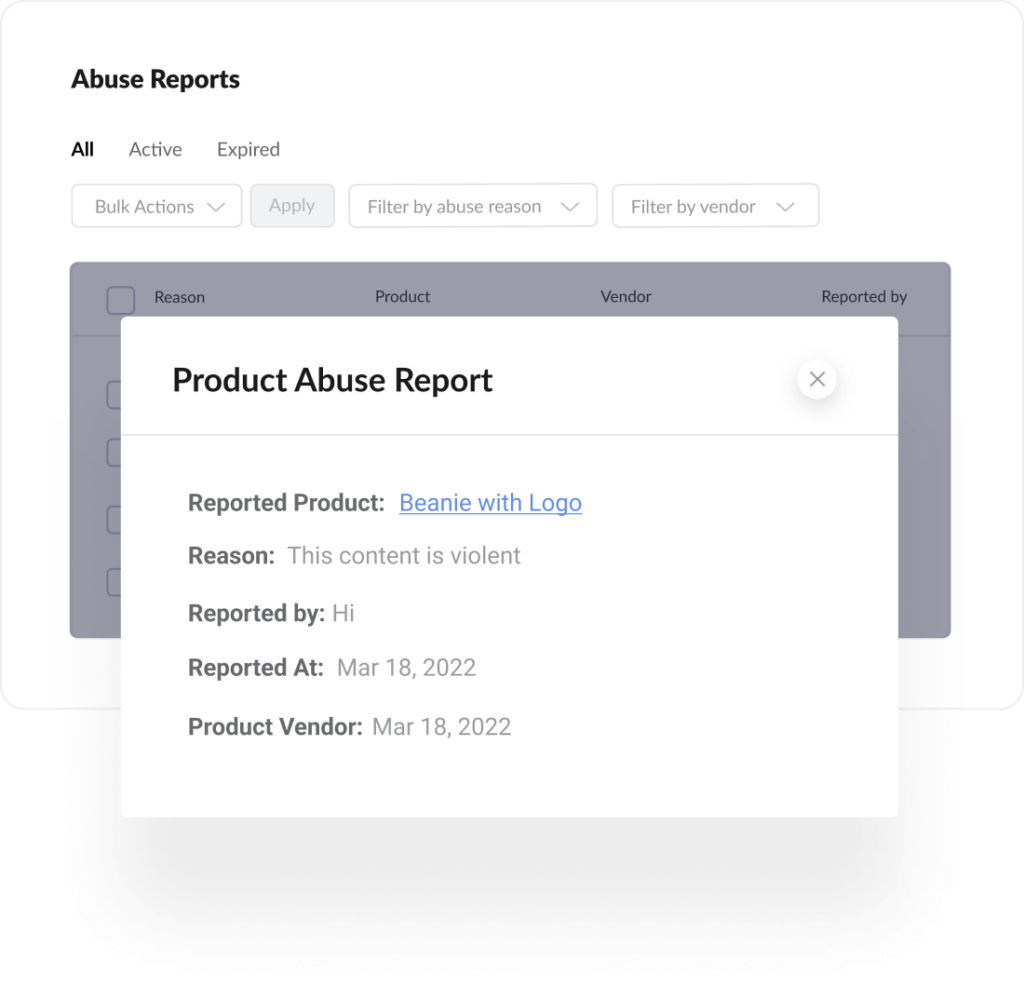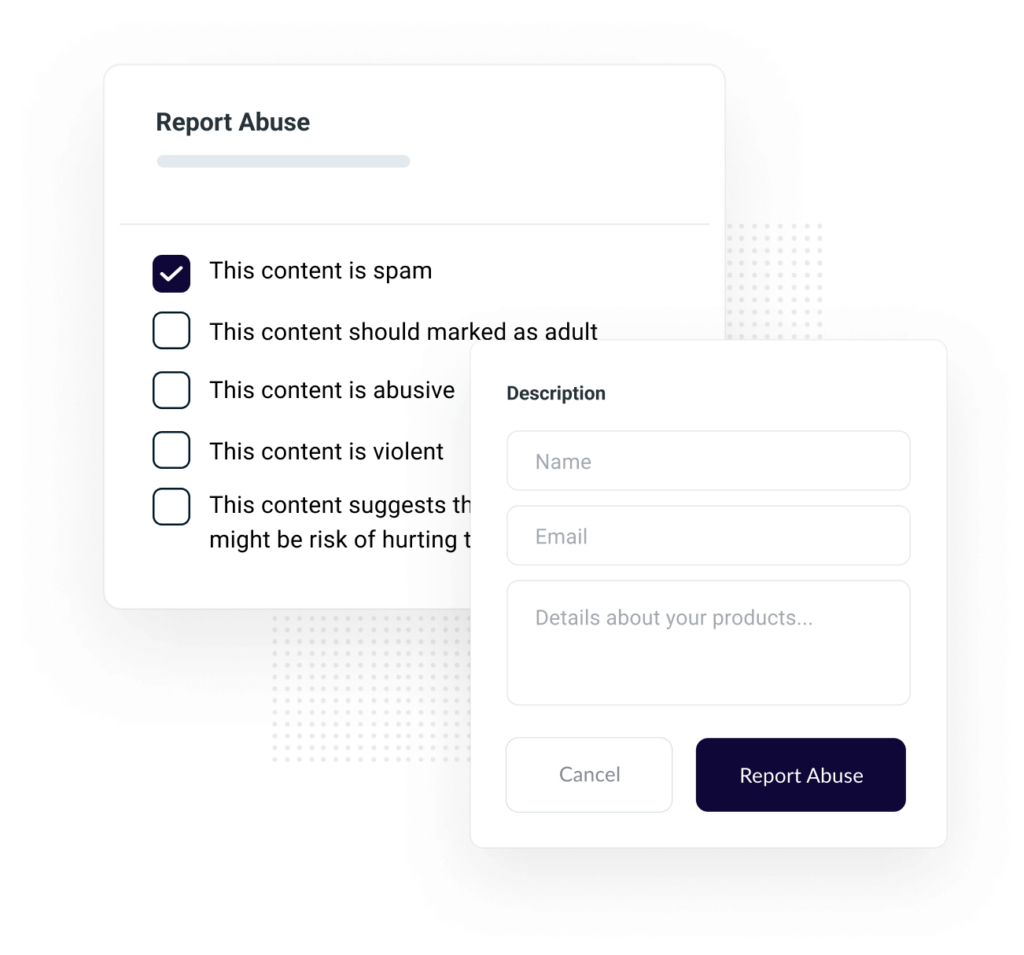 Check for Authenticity Of
Customer Reports
Reduce spam Abuse Reports by allowing only logged in customers to file reports instead of the public. However, the admin can make the form public but ensure reliability by making name, email, and description of faulty product fields mandatory.
Additional Modules You Will Be Getting
Check out these awesome modules that you will get with our Business Package
Get Started with
Dokan
We are here to provide you with the right tools, but it is You who
must believe in your ability and start.