Dokan Report Abuse module allows the customers to report fraudulent products. This feature is available only in the Pro Version of the Dokan.
Prerequisites
To avail this module, you need to install the following plugins.
Configuring the Report Abuse Module
Navigate to your WP Admin dashboard > Dokan > Modules. Find the "Report Abuse Module" and turn on the toggle button on the top right to activate this module.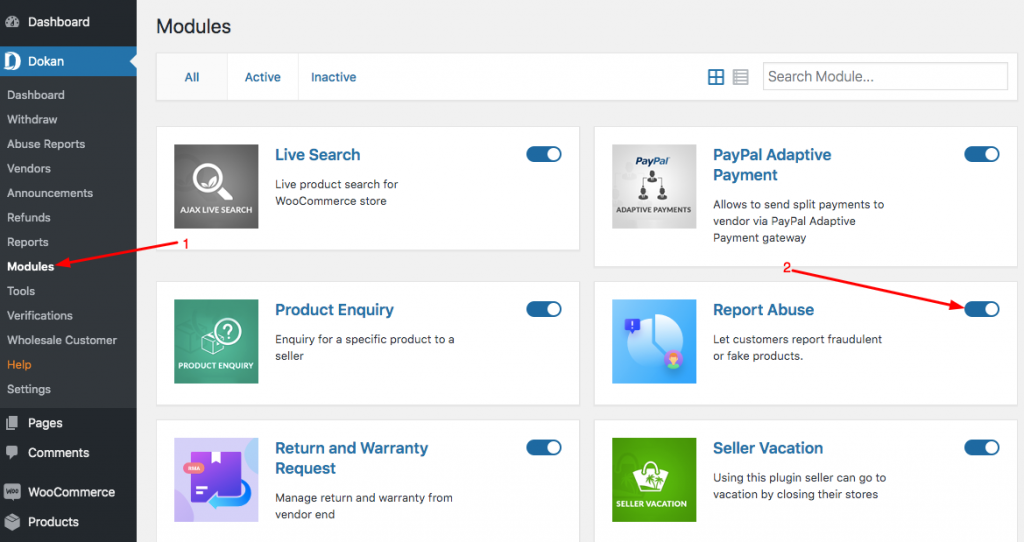 Settings
You can change the settings of the Report Abuse module anytime from the WP Admin Dashboard > Dokan > Settings > Product Report Abuse.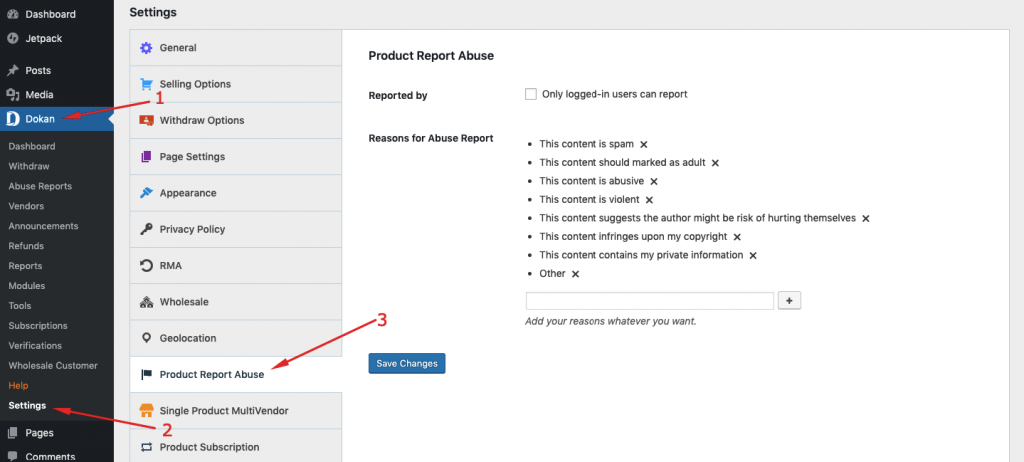 Here you will get 2 options. They are: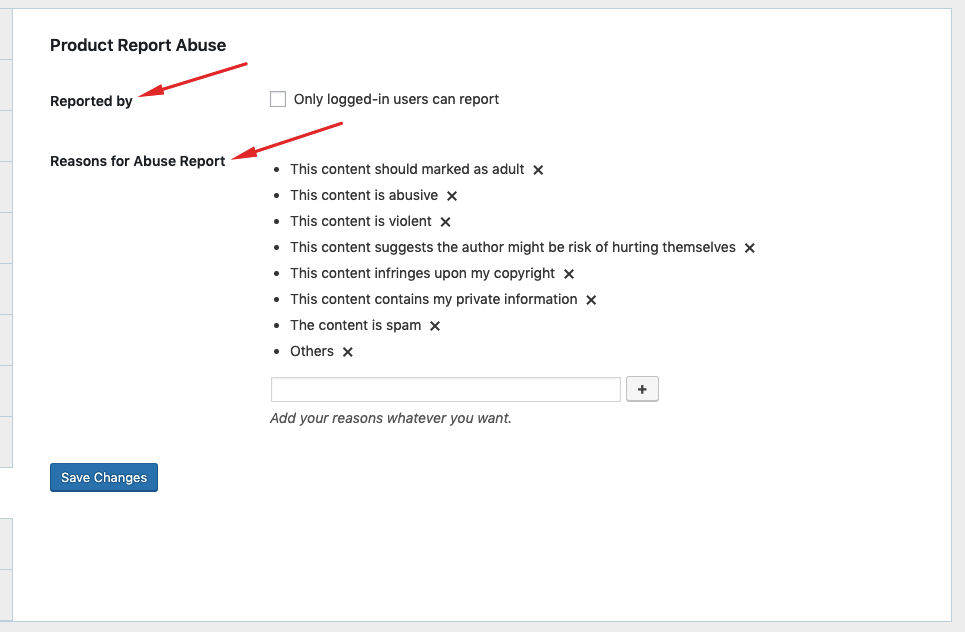 Reported by: Check this option if you only want the logged in users to report otherwise keep it unchecked.
Reasons for Abuse Report: You will get a set of predetermined report reasons out of the box with the module. However, there is an input option to add more reasons. You can also delete the existing reasons using the cross sign.
How the Customers Will Report Products?
Customers will just have to visit a shop and select a product. And after that, he or she will be able to get an option for the "Report Abuse".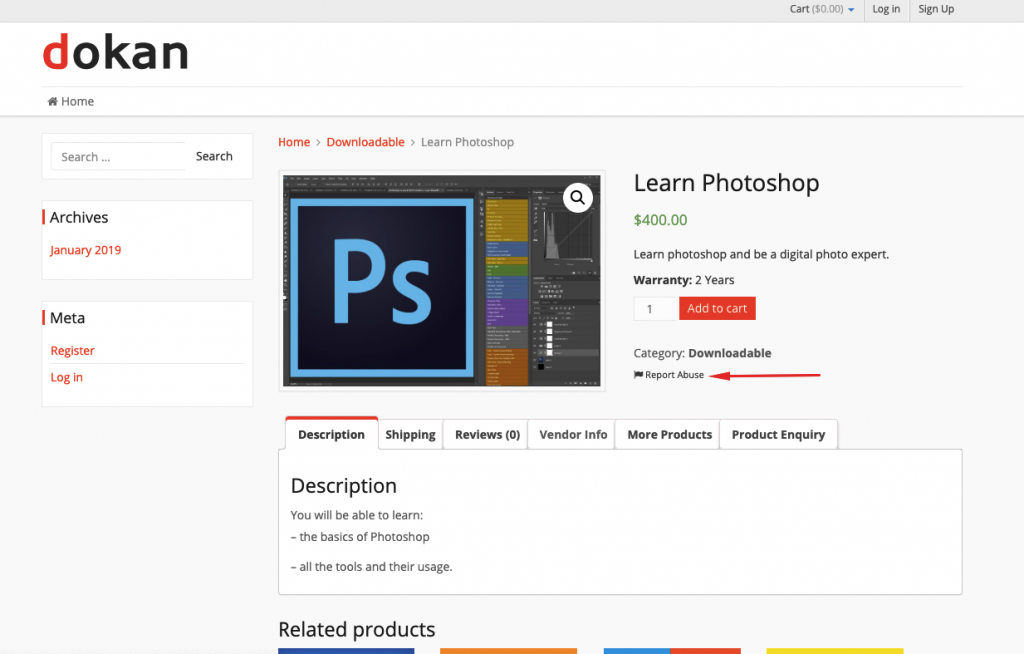 Next, the customer will find the predetermined reasons with which he or she can report to the admin: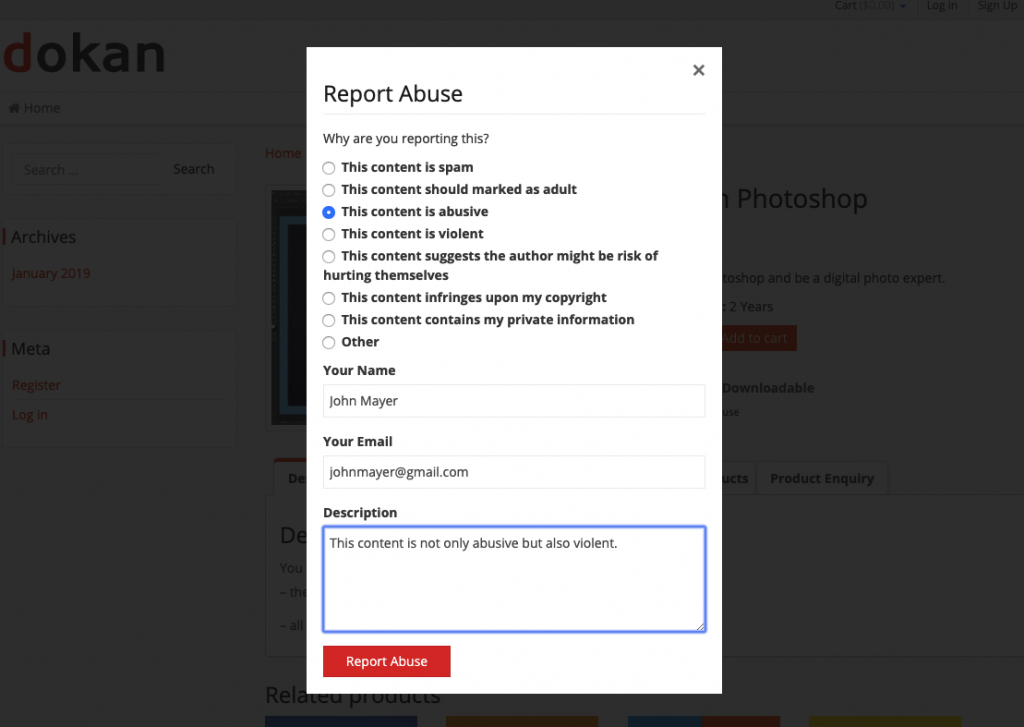 The customer has to select reasons from the radio field, enter his or her name, email and explain the reason. After that, he or she will have to hit the "Report Abuse" button.
On successful submission, the customer will get the success alert message in a pop up on the browser.

That's all about the Report Product Module of Dokan.