Welcome to the dazzling world of the jewelry marketplace. As an entrepreneur, you may be charmed by the glitz and glamour of this industry. But afraid that it will be hard to build a jewelry marketplace.
Don't worry! We have got you covered.
Making and selling jewelry online is one of the most popular things today. The opportunity to expand in this field is also huge.
Globally, the value of the global jewelry market is expected to increase from $230 billion (as of 2020) to around $292 billion by 2025.
When you pick a competitive niche like jewelry, it requires a more strategic approach to achieve success in the long run.
Having proper tools may minimize your hurdles in the development process and help you set effective strategies. Follow this step-by-step guide & get practical tips to build a jewelry marketplace with minimal effort and a limited budget.
Before creating your jewelry website, let's know more about the industry:
Do People Really Buy Jewelry Items Online?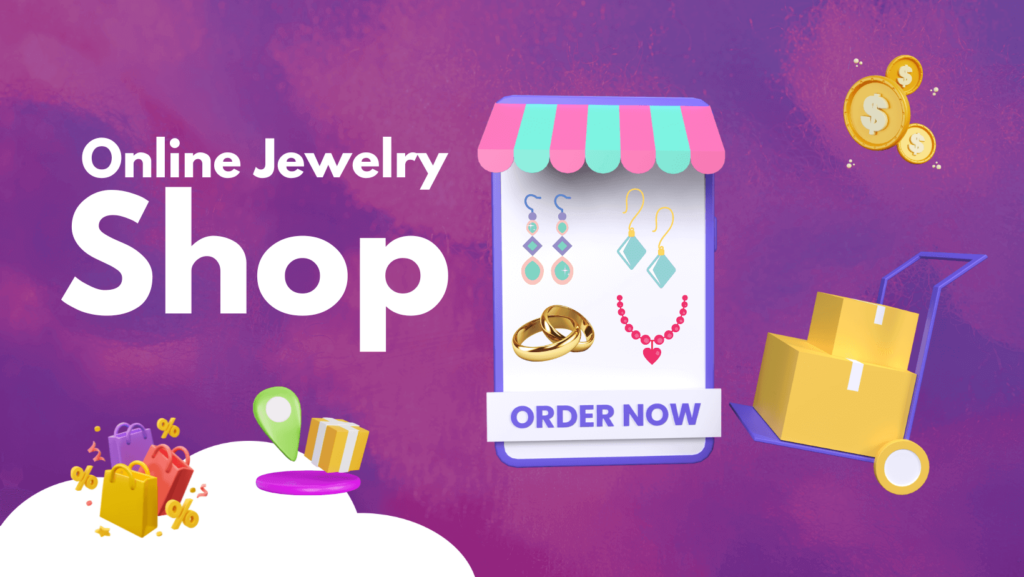 The COVID-19 pandemic has altered how people buy and sell things over the globe. And after getting back into regular life buyers still follow the trend of online shopping. This trend seems not to be diminished soon.
Considering the present situation, starting an online jewelry business could be a smart move to make money.
Although it broadens the path of earning as well, when you sell jewelry online, there's no geographical boundary for your business. You can reach customers anywhere in the world, regardless of your physical location.
Moreover, the rise of the Gen Z population is dominating the spending force. Almost 40% of global shoppers are Gen Z. And there is no surprise, that the first generation of digital natives relies on social media and online reviews to find and buy new products.
A trend that started during the pandemic has become a regular part of life. Even if you have a physical jewelry store, an online version is required to cover a wide portion of your potential customers. Otherwise, a large audience of your business will remain idle.
Need a quick guide to build any kind of multivendor marketplace? Here you'll find 6 easy steps to build a marketplace in WordPress.
Which Platform Should You Use to Build Your Marketplace & Why?
As we know, the investment cost is a big obstacle for any type of business. Luckily, modern technologies open a lot of new doors to minimize your cost and run a successful business.
From beginner to advanced users, WordPress makes it super convenient to design and set up a fully functional business website. Using helpful plugins you can extend the features of your website. Moreover, the customization options are endless.
Now, if you are worried about the inventory or manufacturing products, let me give you some good news.
You can start an eCommerce business without having your products. For example, the biggest eCommerce platform Amazon doesn't have its own products, the same goes for rental platforms like Uber, Airbnb, and others.
Luckily, WordPress has plenty of essential tools and plugins to activate marketplace features on your site.
Let's show you how to use the duo of WordPress + Dokan to build and run a jewelry website efficiently.
How to Build a Jewelry Marketplace Using Dokan and WordPress (5 Steps to Follow)
There are a lot of steps to designing a full-fledged business structure and creating a unique identity inside a competitive market. We are here to help you keep the website development part easier.
You can simply get all the basic eCommerce features just by activating the WooCommerce plugin on your WordPress site. But it'll add only single-store features to your website. To bring multivendor marketplace features you need a third-party tool.
Today we'll use Dokan multivendor to build your jewelry marketplace. It comes with a bucket of exclusive features and gives you all the marketplace facilities at a reasonable price.
You need the following attributes to build a jewelry marketplace in WordPress-
Here comes another good news. You don't need to install WooCommerce. It will be installed automatically when you are installing Dokan.
To keep the tutorial part simple, we're assuming that you've already purchased the domain & hosting and configured your WordPress site.
Below are the steps to build your jewelry marketplace. It'll take less than 1 hour to set up your business base. All you need to give your full concentration and follow the steps with us:
Step 1: Install Dokan to Create Your Online Jewelry Marketplace
Step 2: Configure the General Setting of Dokan
Step 3: Activate A Suitable Marketplace Theme for Your Website
Step 4: Setup Admin Shop & Upload Products on Your Marketplace
Step 5: Allow Vendors to Sign Up on Your Jewelry Marketplace
Step 1: Install Dokan to Configure Your Online Jewelry Marketplace
First, log in to your WordPress website using personal credentials. The installation process is similar to any other WordPress plugin. You can install the plugin right from your WordPress dashboard.
Go to Plugin → Add New → Click the search
Type Dokan → Install → Activate.
Dokan will walk you through a setup wizard with several steps. Using these wizards you can easily configure your jewelry marketplace as per your business operational plan.
If you need any further help regarding the Dokan installation, check the video tutorial on Dokan installation.
Dokan comes with all the basic marketplace features for your website. To ensure a smooth transaction on your site you need some further customizations. You can check them in the next step-
Step 2: Configure the General Setting of Dokan
Dokan supports a wide range of customization options. As an admin, it's your responsibility to understand which elements your business needs and design your shop accordingly.
From your WordPress dashboard navigate to, Dokan→ Settings.
Now define the crucial logic and functions for your jewelry shop. Such as-
Set up store category
Allow sellers to display their products
Create necessary tags
Choose the new product status
Select withdrawal methods
Set minimum withdrawal limit
Set commission terms and rates.
By changing different tabs of the setting wizard you can configure Withdraw Methods, Commission rates, Payment Gateways, and others.
In every section, Dokan offers you multiple customization options to choose from. Check them carefully and decide your options based on your marketplace needs.
Hit the Save button once you are done with all the configurations.
Next, you need to set the permalink for your product page. To do this, go to WP Admin → Settings → Permalinks → Permalink Settings → Product Permalinks.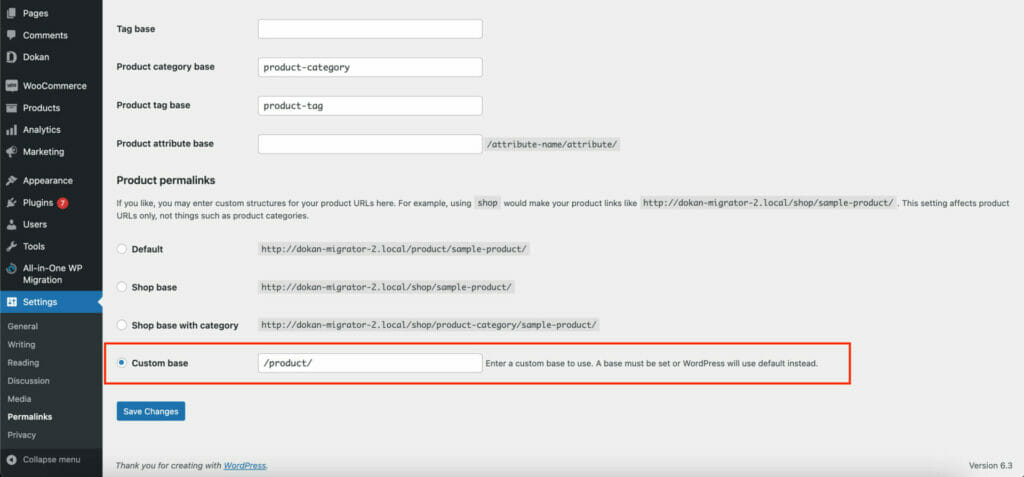 Now, select the check box "Custom Base". Insert the text "/product" into the box.
Check this official documentation for the basic configuration of the Dokan multivendor.
Step 3: Install a Dokan Compatible Theme
After configuring Dokan, it's time to get a perfect theme that compliments your website. Luckily, Dokan supports all WooCommerce-compatible themes. So you have a wide range of options to choose from.
You can check the preview first and if you like the appearance install it for your site. Don't be so worried about your choice as WordPress gives you the flexibility to change the theme at any point.
If you ask for our opinion, we recommend you use the Dokani theme to design your jewelry marketplace.
You can find the themes in WP-Admin → Appearance → Themes.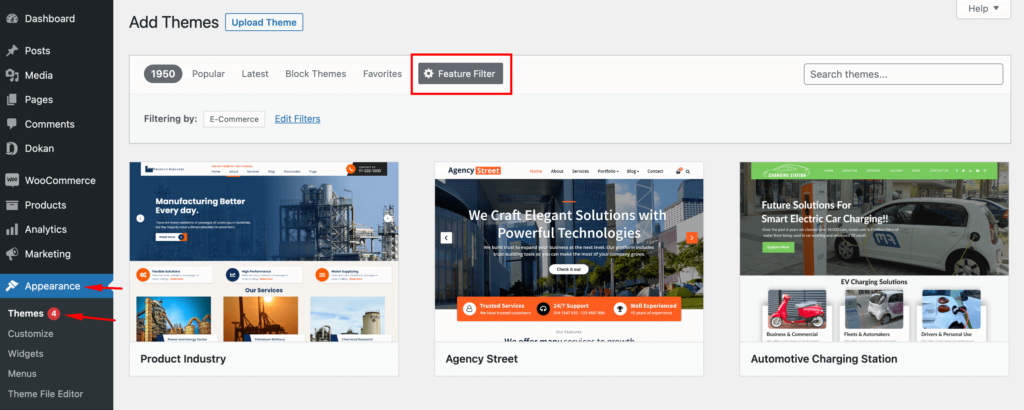 Dokani is a sleek-looking WordPress theme that gives your site s professional look instantly.
Exclusive features of the Dokani theme-
Responsive, super-fast, SEO-friendly
Able to handle all technical sides of your site's design
Compatibility with major browsers & plugins
Fully compatible with other popular page builders
If in case, you need help installing your WordPress theme, check this Ultimate Guide to WordPress Themes.
Step 4: Setup Admin Shop & Upload Products on Your Marketplace
This is not a mandatory step. Follow this step if you want to create a mini store on your marketplace.
To enable yourself to sell, go to Dokan → Vendors. Then toggle the status button associated with your shop.
Now, it's time to decorate your mini store and upload new products.
Navigating to WordPress Backend → Products → Add New.
You can also upload products from the front end by going to WordPress Dashboard → Visit Vendor Dashboard → Products.
Click on Add new product and update your product information.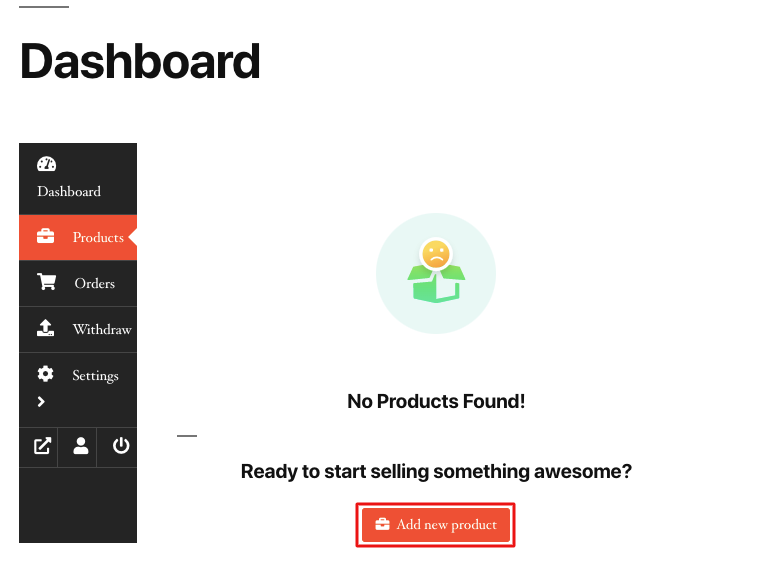 You'll get a modal window to insert information about your product including product image, price, category, description, etc.
Registered vendors of your marketplace will upload products this way.
As an admin, you have to approve the product status from the backend.
Go to wp-admin → Products → Pending tab. You'll find the products from all vendors on this page that are currently pending.
Hover on the name of a product and click on the Quick Edit button. Then follow these steps-
Go to status
Change it to published and
Click update to approve it or change it to draft to disapprove it.
Besides quality products, it's also important to make your store look beautiful. In order to customize your shop go to Vendor Dashboard → Settings. Here you can update your store name, address, opening & closing time, etc.
After doing all the customizations, your store looks like the below-
This is the way to open a mini store on the Dokan marketplace and start selling products.
Inside Dokan you'll find many actionable features to make your marketplace attractive and useful to users.
Step 5: Invite Vendors to Your Jewelry Multivendor Marketplace
You've done all the basic configurations. Now it's time to open your marketplace for third-party vendors.
First, enable the "Anyone can register" option.
Go to WordPress Dashboard → Settings → General Settings → Membership. And put the check mark on it.

Now vendors can fill up the registration form and sign up to your jewelry marketplace-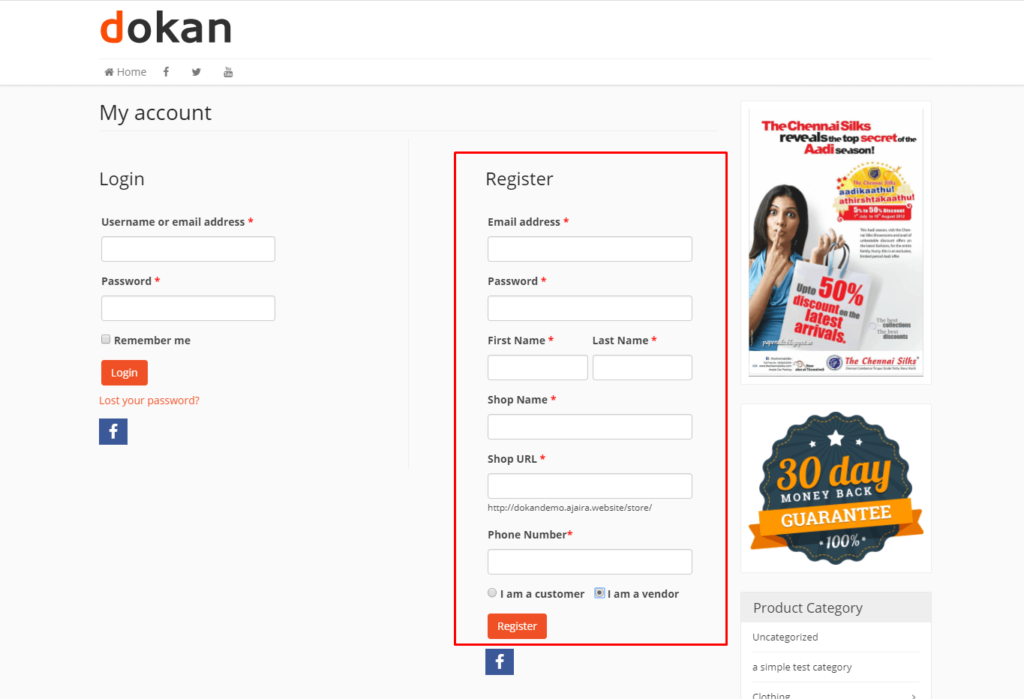 This is the default vendor registration form. If required, Dokan lets you create customized registration forms adding extra fields and other elements.
When a vendor registers, you can manage them from the WP Admin Dashboard → Dokan→Vendors. Review all the vendor requests and finally allow selected ones to sell products on your site.
Also, if you want to enable your vendors to upload their products, change the product status from Dokan → Settings → Selling options. You have to enable the New Vendors Product Upload.
Once vendors get approval from the admin, they can design their own mini-stores with individual URLs.
Dokan also provides an individual dashboard to every vendor. From the dashboard, they can upload, manage, and sell their products hassle-free.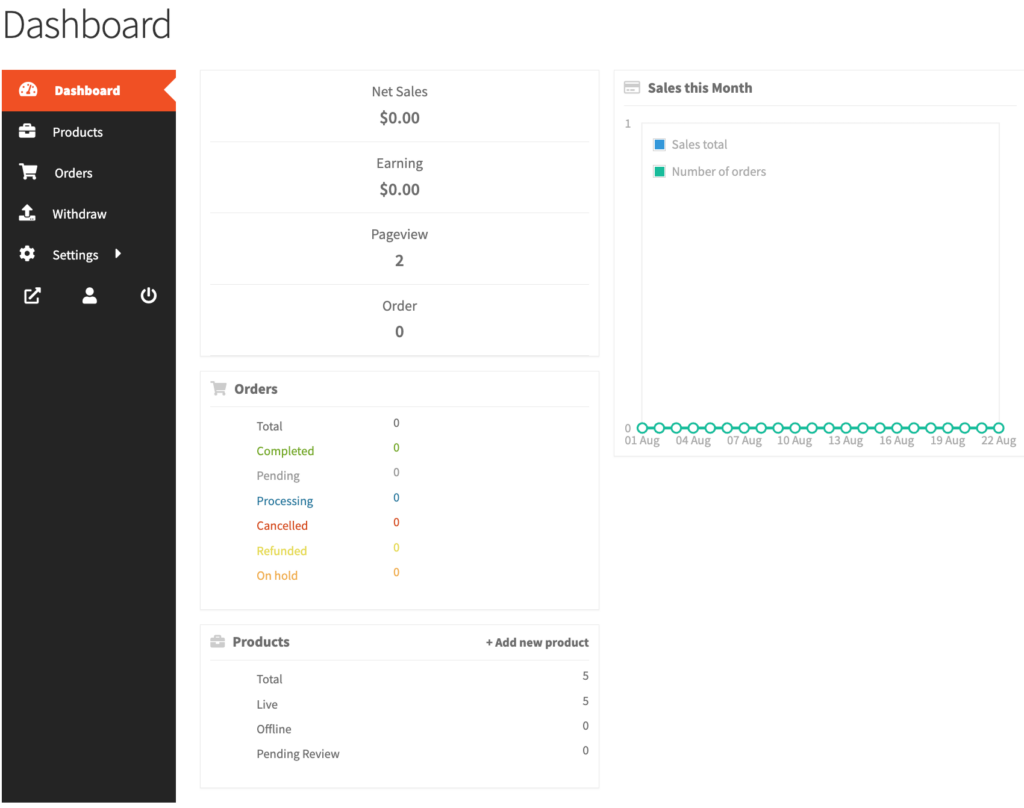 Vendors can customize their mini store and upload products from the front in the same way we've shown above for an admin.
However, for new businesses, it would be a little bit difficult to get vendors immediately. To promote your marketplace you can join many related social media communities or forums. Offering incentives for early registered vendors also could be a profitable idea for your marketplace.
If you want extended features and functions for your growing marketplace, check all the subscription plans of Dokan Pro. Not only that, Dokan offers 35 premium modules to enrich your marketplace with advanced and niche-specific functionalities.
Key Challenges to Build a Successful Jewelry Marketplace in the USA
Building a successful jewelry marketplace in the USA can be a rewarding endeavor, but it also comes with its own set of challenges. Here are some key challenges you might face:
Competition: The jewelry market in the USA is highly competitive. There are numerous established players and brands. Differentiate your marketplace with unique value propositions to stand out.
Regulations and Compliance: The USA jewelry market is heavily regulated with numerous laws and regulations to protect consumers and ensure fair trade. Non-compliance can result in hefty fines, legal implications, and a bad brand reputation. Therefore, you should have great knowledge about these regulations before starting your jewelry marketplace.
Supply Chain Management: Managing a diverse range of suppliers, artisans, and manufacturers can be challenging. For a positive customer experience, you must ensure better product quality, timely deliveries, and effective communication with suppliers.
Pricing and Profit Margins: It might be difficult to balance competitive pricing with sustainable profit margins. Especially when you have to deal with fluctuating material costs and market trends.
Logistics and Shipping: Jewelry is delicate and valuable. So delivering the right product intact and on time to the customer is crucial. You can partner with reliable shipping providers and offer appropriate packaging to gain your customers' trust.
Navigating these challenges will require careful planning, adaptability, and a deep understanding of both the jewelry industry and the preferences of the American consumer market.
Conduct thorough market research, build strategic partnerships, and continuously upgrade based on customer feedback to increase your chances of success.
Here are some useful resources you can check-
Case Study: A Successful Jewelry Marketplace in the USA
Company: Truefacet
Industry: Online jewelry marketplace
Headquarters: New York, New York
Founded: 2015
Truefacet is an online jewelry marketplace that specializes in high-end, certified diamonds and other fine jewelry. The company was founded in 2015 by two former investment bankers who were passionate about diamonds. They wanted to create a more transparent and efficient way for people to buy and sell diamonds.
Truefacet's business model is based on a commission-based fee. The company charges sellers a 10% commission on every item sold. Truefacet also charges buyers a 3% + $0.30 transaction fee.
Challenges:
Competition from other online jewelry marketplaces, such as Blue Nile and James Allen.
The high cost of diamonds.
The difficulty in verifying the authenticity of diamonds.
Strategies for success:
Continue to focus on high-end, certified diamonds.
Invest in marketing and advertising to reach new customers.
Improve the platform's features to make it easier for buyers and sellers to connect and do business.
Partner with independent gemological laboratories to ensure the authenticity of diamonds sold on the platform.
In 2022, the company generated $100 million in revenue and had a net income of $10 million.
Overall, Truefacet is a well-designed and user-friendly platform that offers a variety of features to make it a valuable resource for buyers and sellers of high-end jewelry.

Over to You
Wearing jewelry is one of the oldest traditions of human civilization. While some people use jewelry as part of their tradition and culture, many of us wear jewelry to express individuality. From the societies of Ancient Egypt to the modern United States, jewelry symbolizes wealth, power, creativity, and status.
If you are also passionate about jewelry and want to make it your source of income, then it's high time to start working on your dream.
With the duo of Dokan+Wordpress, it would be effortless to create your own jewelry marketplace. You can configure your marketplace in minutes and customize your shop with various customization options.
Most importantly, you don't need any coding knowledge to complete the steps that we've shown above.
You can start with Dokan lite to build a fully functional marketplace. As your marketplace grows and your needs evolve, consider upgrading to Dokan Pro to access more advanced features.
Just follow this guide and make your dream marketplace a reality.