Requirements
To use wePOS (Point of Sales for WooCommerce) plugin, you need to install and active following plugin.
Required Plugin: WooCommerce
If you need help to install and active WooCommerce Plugin, check WooCommerce documentation.
How to Install & Activate
Follow the following steps to install and active wePOS-
1. Login to the admin panel of WordPress.
2. Navigate to Plugins → Add New
3. find wePOS by using the search box. Click Install. Once installed, click Activate.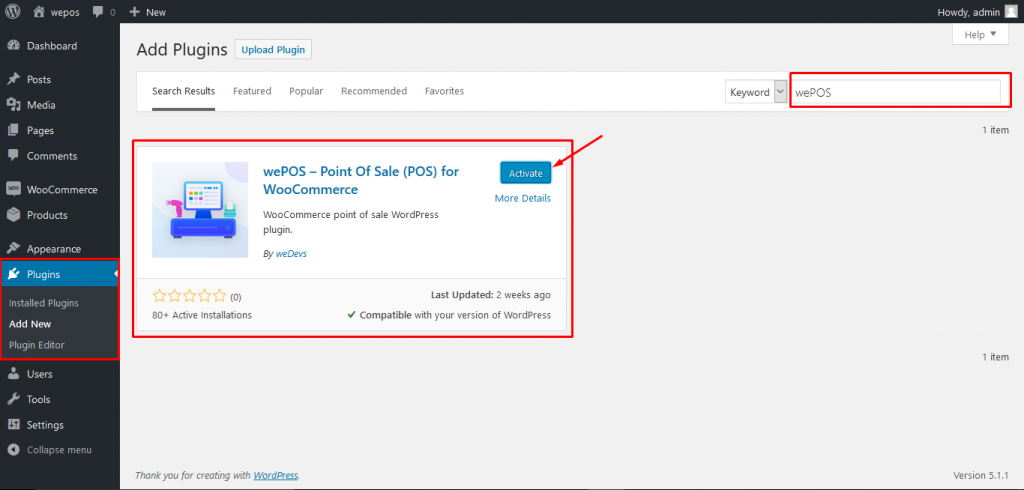 This how the wePOS dashboard looks like,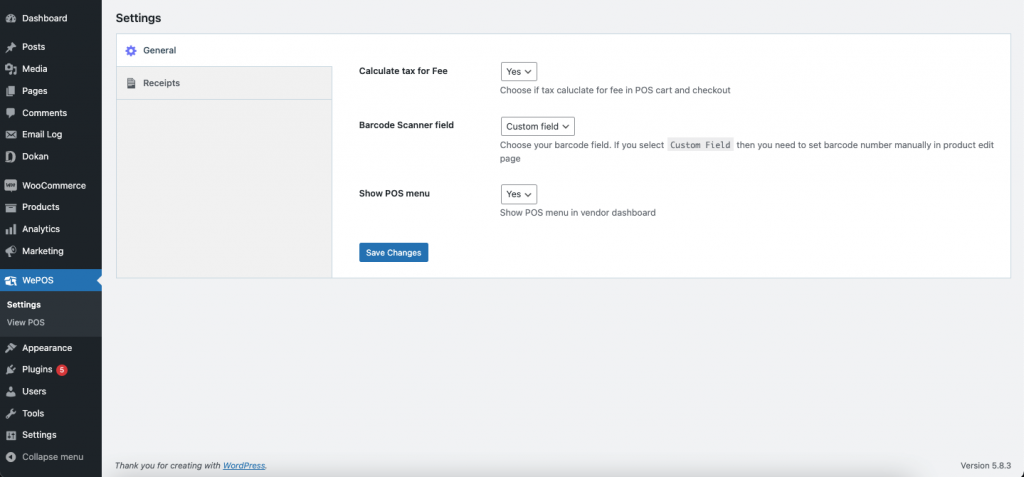 Note: "Show POS menu" will only appear if you have Dokan installed.