Table Rate Shipping
Let Your Vendors Create Conditional Shipping Rates
Multivendor support to give vendors flexibility on how they set the shipping rates on their products. Set up different rates according to the distance, weight, price, shipping class or item count of the shipment.
Requirements:
WooCommerce, Dokan Pro
Available in: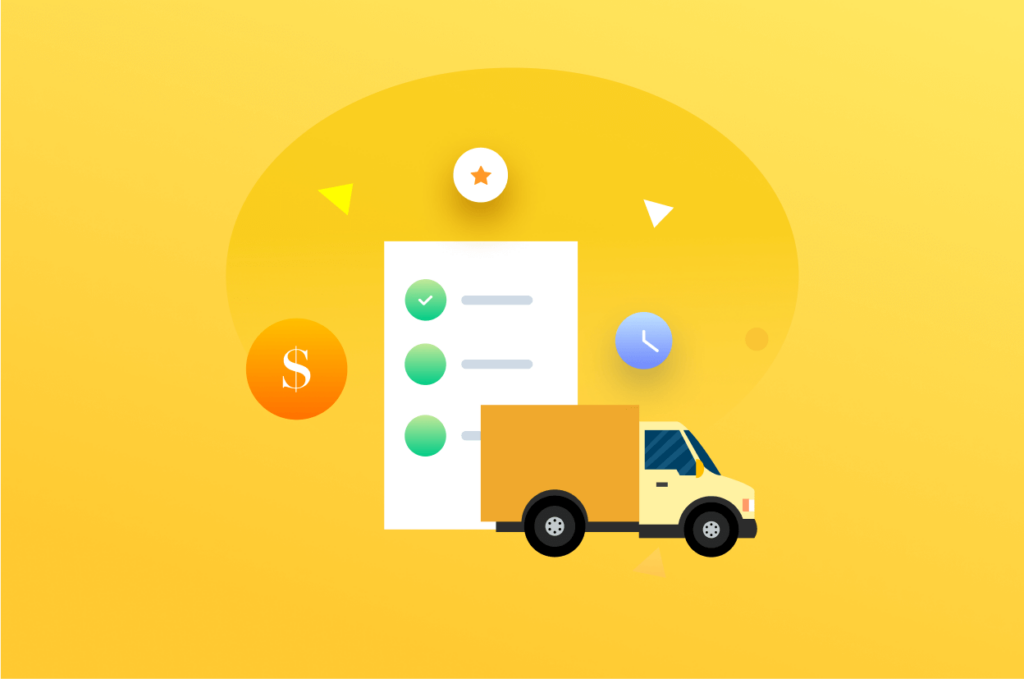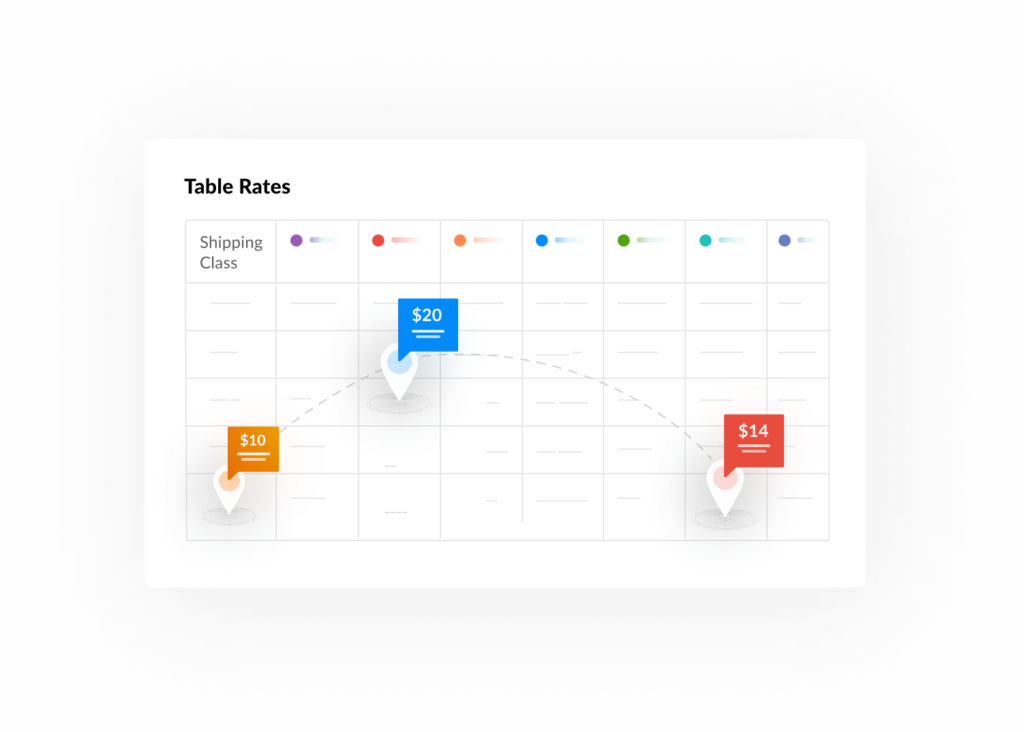 Distance-based Shipping
Allow your vendors to charge customers based on their location, medium of delivery, and a comprehensive calculation based on dynamic conditions. Learn More

Weight-based Shipping
Set shipping rates according to the weight of each product offered by a vendor with a bracket on the minimum and maximum weight.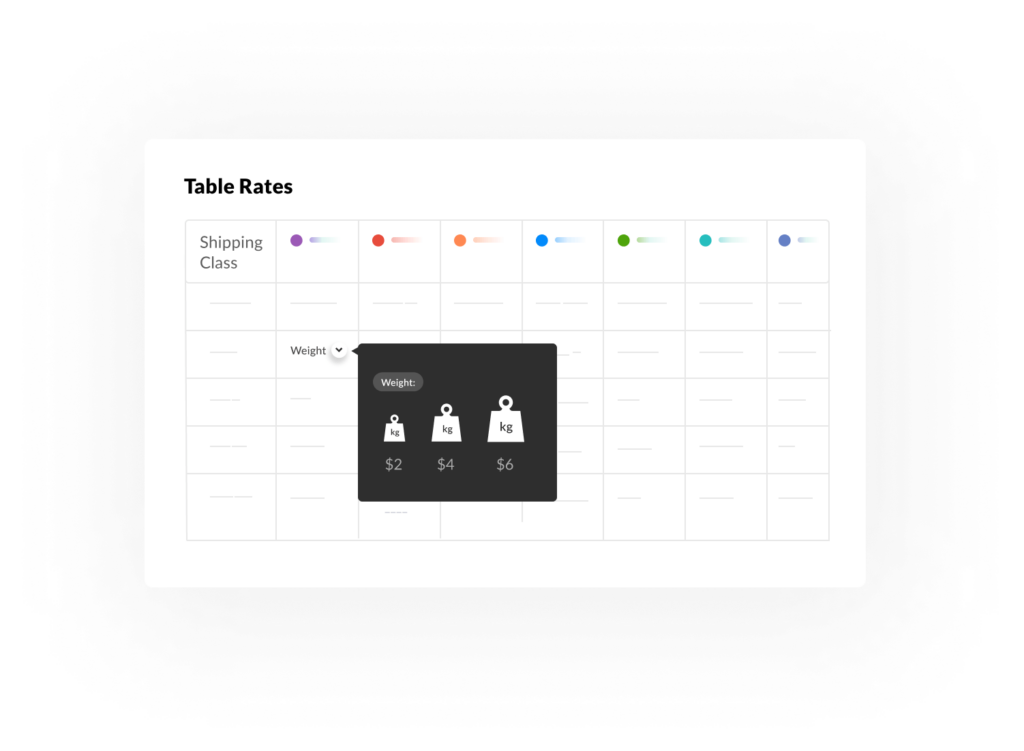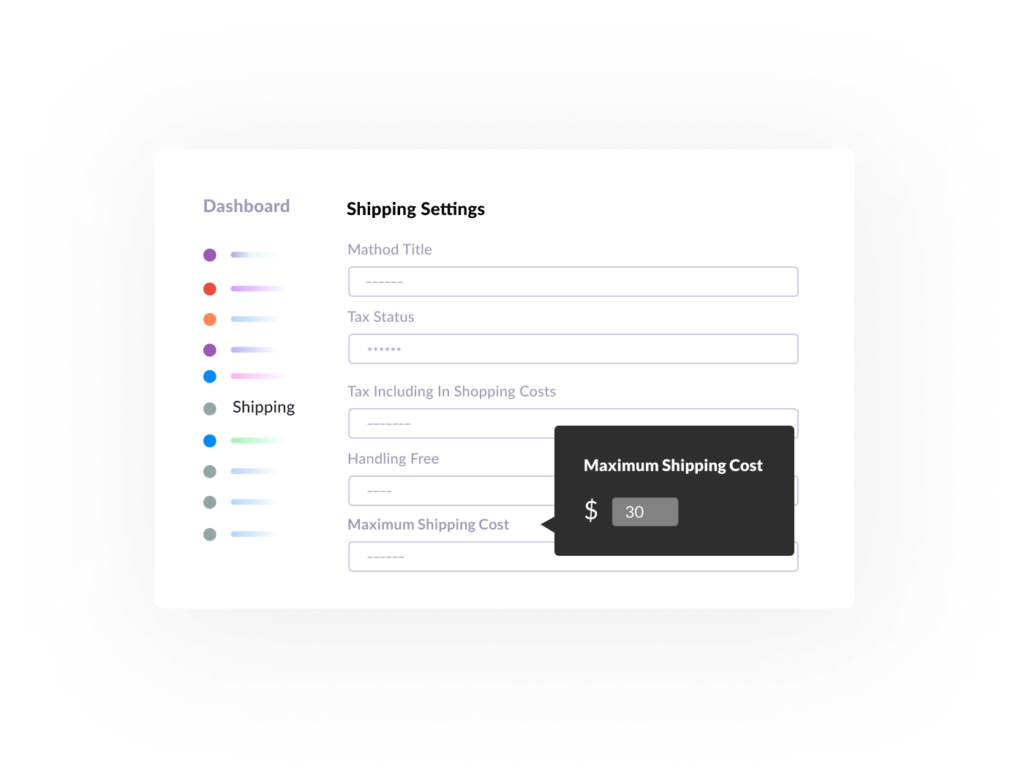 Shipping Rate Price Cap
Vendors have the ability to set a price cap on the shipping rate. If the purchase amount is above a certain value, they can offer a discounted flat rate to that customer.

Item Count Based
Shipping
Vendors can set separate prices based on the number of items purchased, for example one price 1-50 items and another for 50+ items, or however they want to arrange their rates based on item amount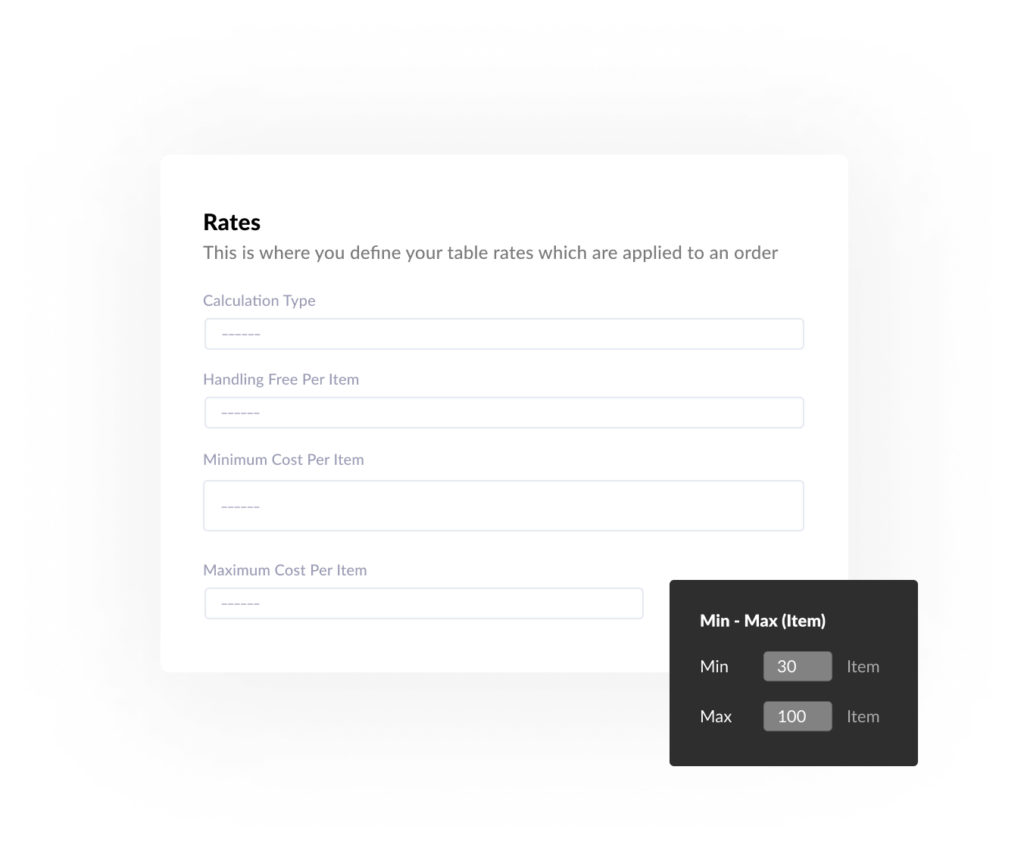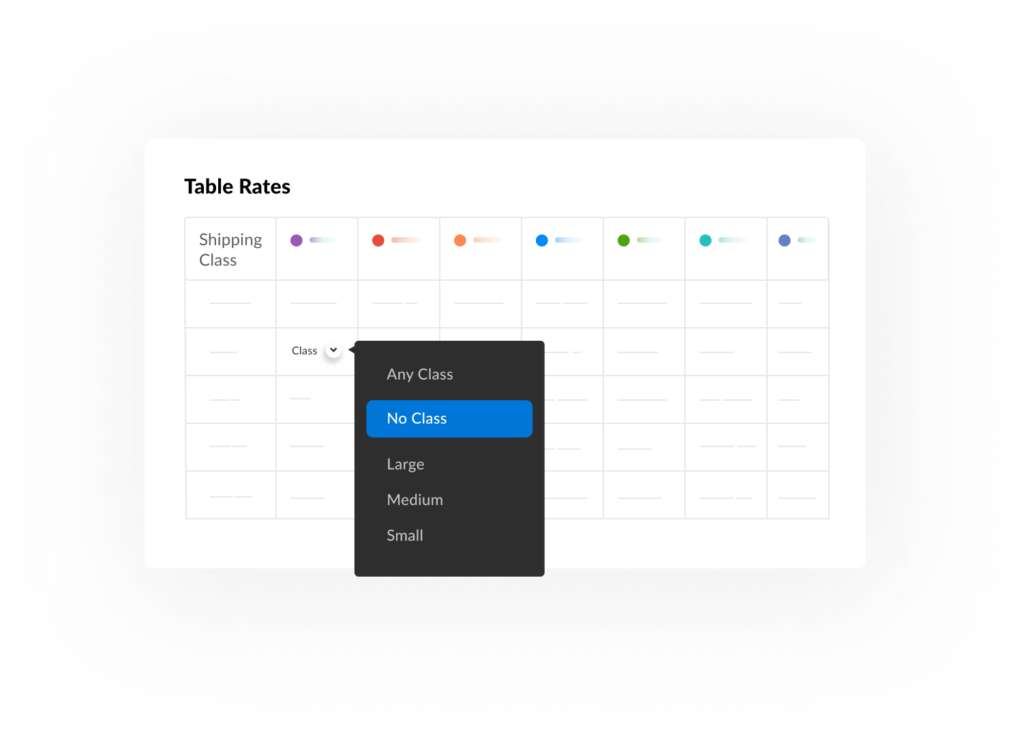 Class Specified
Shipping
Vendors can set a combination of shipping rates for defined classes. For varying shipping classes, rates for the top class can be applied or separately charged for each class.
Additional Modules You Will Be Getting
Check out these awesome modules that you will get with our Business Package
Get Started with
Dokan
We are here to provide you with the right tools, but it is You who
must believe in your ability and start.