Want to realize your dream of becoming an entrepreneur by starting your own eCommerce store and looking for the perfect solution? We will list the best eCommerce solution for WordPress in this blog.
eCommerce and WordPress go hand in hand.
According to namechk, almost 28% of eCommerce sites use WordPress.
WordPress makes it easy to launch any kind of website with ease. Especially eCommerce sites, as there are quite a few WordPress solutions available.
So, it is quite tough to choose the right one. But don't worry we will help. As an expert in eCommerce business and having used many eCommerce solutions, we came up with a list.
We have put together the best WordPress eCommerce solutions for you. We will write about the plugins, their features, pros and cons. At the end of the article, you will be clear about which solution to choose.
Let's get started-
Best eCommerce Solution for WordPress
After much research, consideration, and using various WordPress eCommerce solutions, we have finally selected the 5 best platforms for you. Here they are-
WooCommerce
Easy Digital Downloads
Ecwid eCommerce Shopping Cart
BigCommerce for WordPress
eCommerce Product Catalog Plugin for WordPress
We are going to give you a detailed description of all the solutions so that you can choose the one for you. Here we go-
1. WooCommerce
WooCommerce is one of the most popular eCommerce plugins in the WordPress industry. The core plugin provides essential features, and you can further extend your store's capabilities with free and premium add-ons.
This versatile plugin supports physical, digital, and membership products, allowing businesses of all kinds to thrive. To ensure compatibility and minimize conflicts with other plugins and extensions, WooCommerce developers have created the WordPress Storefront theme specifically for WooCommerce stores.
You can start with one of the Storefront child themes or explore free and premium WordPress eCommerce themes offered by marketplaces like ThemeForest and TemplateMonster.
Additionally, it's worth considering a WooCommerce host optimized for the best performance and uptime of WordPress sites when launching your eCommerce store. This will help ensure a smooth and reliable experience for your customers.
Key Features of WooCommerce
Product and Order Management
Payment Gateways
Shipping Options
Inventory Management
Reporting and Analytics
Extensions and Integrations
Customer Reviews and Ratings
Discounts and Coupons
SEO-Friendly Structure
Completely GDPR compliant
The incredible support system, available guides, and easy-to-understand tutorials.
Pros of WooCommerce:
Wide range of features and extensions for building robust eCommerce stores.
Highly customizable with numerous themes and design options.
Strong community support and extensive documentation.
Integrates well with WordPress and offers seamless content and commerce management.
Supports both physical and digital products.
Provides built-in marketing and SEO features.
Cons of WooCommerce:
Can be overwhelming for beginners due to its extensive feature set.
Some advanced features may require premium extensions.
May require additional plugins for specific functionalities.
Can be resource-intensive for large-scale stores.
Our Verdict
If you are familiar with WordPress and don't have the technical capabilities, then you should go for WooCommerce. The plugin has all the capabilities to start any kind of eCommerce store.
2. Easy Digital Downloads
Easy Digital Downloads is one of the best eCommerce solutions for WordPress designed specifically for selling digital products. It is an excellent choice for online stores that offer eBooks, music, software, and other digital downloads.
This plugin offers a wide range of options for selling digital products in various forms. For instance, customers can choose the specific version of a product they want to purchase.
One standout feature of Easy Digital Downloads is the ability to create bundle downloads, allowing buyers to add multiple digital products to a single download.
With the customer management feature, you can keep track of each customer's purchase history, enabling you to improve your eCommerce targeting. When it comes to payment gateways, Easy Digital Downloads supports popular options like Stripe, PayPal, and Amazon.
Powerful Features of Easy Digital Downloads:
Easy to use
Hundreds of extensions are available
Compatibility with almost any WordPress theme
Has excellent support with forums, videos, tutorials, and an IRC chatroom
Its features include a full shopping cart, discount codes, data reporting, and customer management.
Pros Easy Digital Downloads:
Designed specifically for selling digital products, making it highly optimized for that purpose.
Offers a user-friendly interface and streamlined workflow.
Supports various digital product formats and file management.
Provides built-in tools for managing licenses, updates, and customer access.
Integrates well with WordPress and offers a range of extensions and themes.
Cons Easy Digital Downloads:
Limited functionality for physical products or multi-vendor marketplaces.
Some advanced features require premium extensions.
Smaller community compared to WooCommerce, resulting in fewer available extensions.
May require additional plugins for specific functionalities.
Our Verdict
If you are specific about selling only digital products, then you should consider Easy Digital Downloads.
3. Ecwid eCommerce Shopping Cart
Ecwid is not a traditional WordPress plugin. It is a Software as a Service (SaaS) eCommerce platform that seamlessly integrates with WordPress and allows you to leverage various social media platforms as sales channels.
One notable advantage of Ecwid, compared to platforms like BigCommerce, is that the WordPress version imports all the necessary dashboard and configuration panels directly into your WordPress interface. This means you can easily manage products, sales channels, and payment options directly from your WordPress dashboard, streamlining your workflow.
The Ecwid eCommerce Shopping Cart plugin for WordPress includes a convenient built-in Google Ads configuration panel. While the analytics tool in Ecwid requires a third-party app, you can easily install it from the dashboard. Ecwid supports popular online payment gateways such as Stripe, Square, and PayPal.
Furthermore, if you integrate your store with major couriers, the plugin will automatically calculate shipping rates for you.
Powerful Features of Ecwid eCommerce Shopping Cart :
Complete Ecwid panel integration with WordPress
Built-in Google Ads configuration panel
Both the plugin and the eCommerce platform are free to use
No transaction fees
Pros of Ecwid eCommerce Shopping Cart:
Seamless integration with WordPress and other platforms like social media and marketplaces.
Provides a user-friendly interface and an easy setup process.
Supports multiple payment gateways and manual payment options.
Offers responsive and customizable product display options.
Provides a range of marketing tools and abandoned cart recovery features.
Cons of Ecwid eCommerce Shopping Cart:
The free plan has limited functionality and does not include payment gateways.
Some advanced features and integrations require higher-priced plans.
Customization options may be more limited compared to self-hosted solutions.
Additional fees for transaction processing may apply.
Our Verdict
With Ecwid, you get a taste of both sides, Saas and WordPress. Saas will take care of the scalability and WordPress will make managing the online store easier. The only thing that may hold you back is the pricing.
4. BigCommerce for WordPress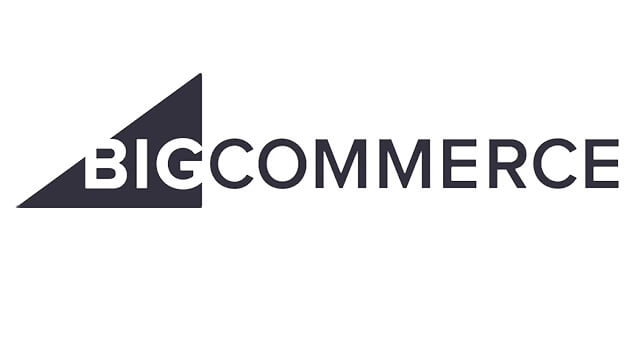 BigCommerce is a fully managed eCommerce platform that offers a headless solution, meaning the eCommerce infrastructure operates separately from the WordPress core.
With the BigCommerce WordPress plugin, you can easily set up and run your online business. Simply connect your BigCommerce account to your WordPress website and configure the back end of your WordPress online store through the plugin. If you don't have an existing BigCommerce account, you can create a new one directly from your WordPress dashboard after installing the plugin.
Similar to WooCommerce, BigCommerce provides product blocks that allow you to embed product listings on WordPress pages. The platform offers robust marketing tools to create promotional materials and generate discount codes, helping to improve conversion rates.
The platform includes comprehensive analytics tools that generate real-time data, such as purchase funnel reports and customers' purchase history, enabling you to gain valuable insights into your store's performance.
Powerful Features of BigCommerce for WordPress:
Easy-to-use BigCommerce blocks
Supports various currencies and PCI-compliant payment gateways
Many advanced features eliminate the need to install multiple plugins
Supports major global couriers.
Pros of BigCommerce for WordPress:
Provides a headless eCommerce solution, separating the eCommerce infrastructure from the WordPress core.
Offers a seamless integration of BigCommerce features with WordPress content management.
Powerful and scalable platform suitable for small to large enterprises.
Robust security and reliable performance.
Provides built-in marketing tools and comprehensive analytics.
Cons of BigCommerce for WordPress:
Requires a separate BigCommerce account and subscription.
Advanced features and integrations may require higher-priced plans.
Limited flexibility compared to self-hosted solutions like WooCommerce.
Customization options may be more limited compared to other platforms.
Our Verdict
If you don't want to spend time on customization and modifying, then BigCommerce is the solution for you. The customization option is limited and you will have to work it what you have offered. But, it does offer all the necessary functionalities to manage any big enterprise.
5. eCommerce Product Catalog Plugin for WordPress
eCommerce Product Catalog is a highly popular WordPress eCommerce plugin that is widely used for creating product listings on websites. This plugin provides a range of features to effectively display and organize products on your WordPress site.
One of the key features of an eCommerce Product Catalog is its ability to create a product catalog with a shopping cart functionality. This is particularly useful for online stores where customers can directly purchase products.
The plugin offers multiple display options, allowing you to showcase an unlimited number of products in a visually appealing and user-friendly manner. It's important to note that the free plan of the eCommerce Product Catalog does not support any payment gateway integrations.
Powerful Features of eCommerce Product Catalog Plugin for WordPress:
Various catalog mode options
Built-in design tools
The option to enable and disable eCommerce functionality
Multiple widget options for your WordPress theme
A Facebook shop
A Mobile point of sale.
A free starter site.
Discount coupons.
Abandoned cart saver.
Social media tools.
Pros of eCommerce Product Catalog Plugin for WordPress:
Allows for easy creation and management of product catalogs on WordPress websites.
Multiple display options and templates for showcasing products.
User-friendly and intuitive interface.
Provides responsive design for a seamless customer experience across devices.
Supports unlimited products and customization options.
Cons of eCommerce Product Catalog Plugin for WordPress:
The free plan does not include payment gateway integrations.
Advanced features and premium support require upgrading to paid plans.
Limited in terms of transactional functionality compared to full eCommerce platforms.
Smaller user base and community support compared to platforms like WooCommerce.
Our Verdict
If you want to create an online store specifically around the catalog feature, then this plugin is for you. It supports unlimited products and customization.
Summary of Best eCommerce Solution for WordPress
Plugin
Target Users
Pricing
WooCommerce
Small to large businesses
Free (with paid extensions available) Pricing for extensions varies
Easy Digital Downloads
Sellers of digital products
Free (with paid extensions available).
Personal Plan: $99.50/year
Professional Plan: $299.50/year
Ecwid eCommerce Shopping Cart
Small to medium businesses
Free (with paid plans available)
Venture Plan: $14.08/month
Business Plan: $29.08/month
Unlimited Plan: $82.50/month
BigCommerce for WordPress
Small to large enterprises
Starts at $39/month. Pricing based on transaction volume
eCommerce Product Catalog
Small businesses
Free (with paid plans available)
Premium Plan: $49-$399/year
Features You Should Look for in a WordPress eCommerce Solution
You have read the list and maybe decided which platform you will go for. But still, you need to know what kind of features your eCommerce platform should possess. So, even if you go for any other platform in the near future, you can choose wisely.
Here are the necessary features your eCommerce solution should possess-
eCommerce Specific Features
First and foremost you need to make sure your eCommerce software has the necessary eCommerce-specific features. These features are usually built-in and turn any WordPress site into an eCommerce website.
The features include-
The ability to add, edit, categorize, and manage product listings, including product descriptions, images, pricing, and inventory management
A user-friendly shopping cart that allows customers to add products, view their cart, and proceed to checkout. It should also support various payment options and provide a secure checkout process
Tools to track inventory levels, manage stock, and receive low-stock notifications
The ability to process orders, manage order status, generate packing slips or invoices, and handle order fulfillment
Features to calculate shipping costs based on different carriers, shipping methods, and more.
Payment Integrations
It is essential that your eCommerce solution has integrations with various payment gateways. Especially with the likes of PayPal, Stripe, Wirecard, Skrill, etc.
You will need these payment gateways to process payments online. And you need to choose a plugin with payment gateway integration that suits your storage needs.
SEO Friendliness
If you think that you are a shopping website and you don't need Search Engine Optimization, then you are wrong. Now more than ever you need SEO for eCommerce website.
Google's new Search with Generative AI has certainly changed the game for eCommerce websites. Because we are seeing that users can see the list of "Best X Products" in SERP without having to visit the websites.
Although it is in the early stages, you need to prepare yourselves. And having an SEO-friendly eCommerce platform can certainly help.
Security
Security is a very important feature for any eCommerce store. Customers enter their personal information and add their credit card information while completing the order.
So, as an owner, it's your responsibility to protect their data. WordPress has various security plugins in its repository. These freemium security plugins help keep the WordPress site safe. You need to make sure your WordPress eCommerce solutions are also compatible with these security plugins.
A stamp of security means your customers will trust your site and buy your products.
Mobile Responsiveness
Last checked in 2021, there are 7.88 billion people worldwide. The number should cross 8 billion by now. And there are 6.8 billion smartphone users globally.
It is very rare to see a person without a smartphone. So, if your site is not mobile responsive then there is a high chance you are missing out on a big proportion of sales.
Make sure your site is mobile responsive and allows your customers easy access.
Scalability
Your ultimate goal is to make your business as big and successful as possible. You should look toward growth and pick a scalable platform. Your platform should be ready to handle the spikes in traffic in peak seasons.
Your platform should be flexible enough to offer you suitable plans for building and operating a store while you're in rapid growth mode. The right plugin would perform even under pressure and support dynamic features effortlessly.
Cost Effectiveness
This is not a traditional feature per see, but your WordPress eCommerce platform should be cost-effective. You need to decide the amount of investment they can put into building an e-commerce website.
Whether you're a small business just getting started or an already established brick & mortar business moving online, you need to know exactly what you'll be paying.
Bonus: Is it Possible to Build an eCommerce Site with Only WordPress Themes?
Yes, you can create an eCommerce site using only a WordPress eCommerce theme.
But we advise against it!
The WordPress themes are very advanced. If you install an eCommerce theme, along with beautiful designs, you will get built-in functionalities like product catalogs, shopping carts, and more.
However, without a WordPress eCommerce plugin, you will not be able to get the other necessary functionalities like product management, inventory management, payment gateways, order processing, and more.
So, in other words, you will need a WordPress eCommerce plugin along with an eCommerce theme to create and manage your eCommerce store.
For your convenience, here is the list of the 10 best WordPress eCommerce themes-
Astra
Divi
Botiga
Metro
Shoptimizer
My Decor
Go Store
Oceanwp
Generatepress
Woostify.
You can use any one of them to design your eCommerce store.
FAQ(s) on Best eCommerce Solution for WordPress
Is WordPress the best for eCommerce?
WordPress is good for eCommerce, but not the best solution for eCommerce websites. Whether WordPress works for your eCommerce store will depend on your business and its needs for selling products online. That's why it's worth exploring WordPress alternatives, like Shopify.
What is the biggest eCommerce WordPress businesses?
Here is the list of the biggest eCommerce businesses using WordPress-
Etsy.
Walmart.
The Home Depot.
IKEA.
Target.
Samsung.
Dell.
H&M.
How many eCommerce sites are on WordPress?
20.2% of WordPress sites and 8.7% of all websites use WooCommerce, which means there are over 163.5 million WooCommerce stores.
Pick the Best eCommerce Solution for WordPress & Create Your eCommerce Site!
Now that you have seen the list of the best eCommerce plugins for WordPress and also know about their functionalities, hopefully, you will find it easy to choose the right platform for you.
Starting an eCommerce business is tough in recent times. There are a lot more competitions and making your mark is hard work. But still, if you have patience and are willing to struggle, then you should see the face of success.
And having an effective eCommerce solution will make the journey a lot easier.
So be wise in choosing your desired platform and if you face any trouble, don't forget to comment. We will definitely help you.
Subscribe to Dokan blog
We send weekly newsletters, no spam for sure!