Seller Badge
Acknowledge Vendors for their Marketplace Accomplishments with Badges
As a marketplace owner with countless vendors it can be difficult to differentiate and manually give vendors credibility. With Seller Badge, admin can create conditions and automate the process of making vendors stand out based on their marketplace activity.
Requirements:
WooCommerce, Dokan Pro
Available in: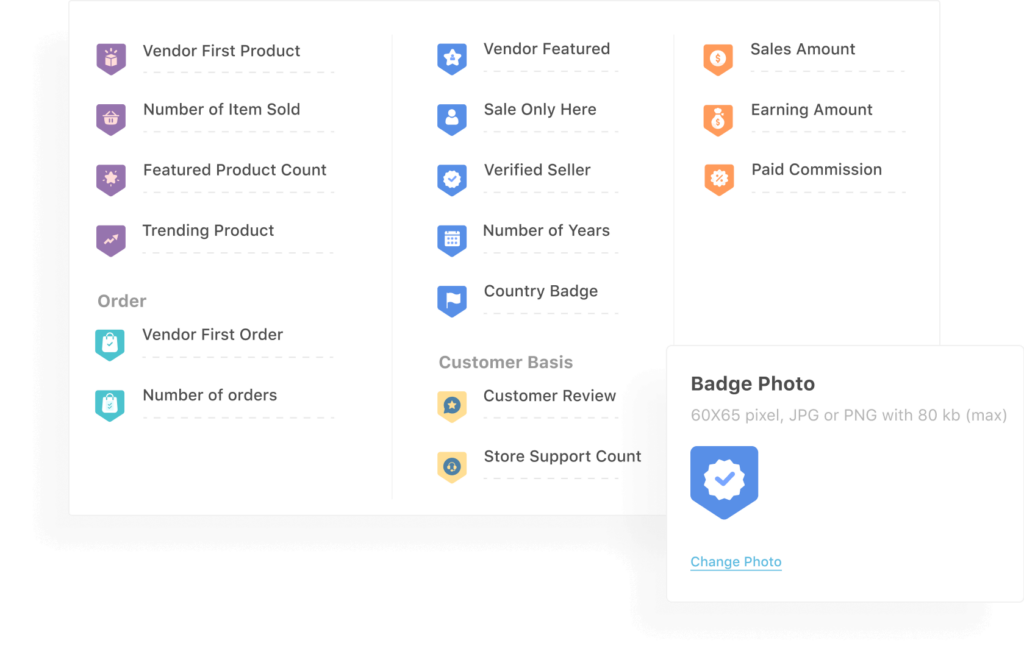 Extended Flexibility
for Admin to
Customize Badges
Admin can define badge labels, rules for each badge event and levels within each badge. With over 15 predefined badges and related events to define, a single vendor can earn multiple badges for increased visibility.

Make Your Vendors Aspire For More With Badge Eligibility
Badge eligibility button on the vendor dashboard gives an overview of the number of badges available in the marketplace and how they can attain each level of each badge.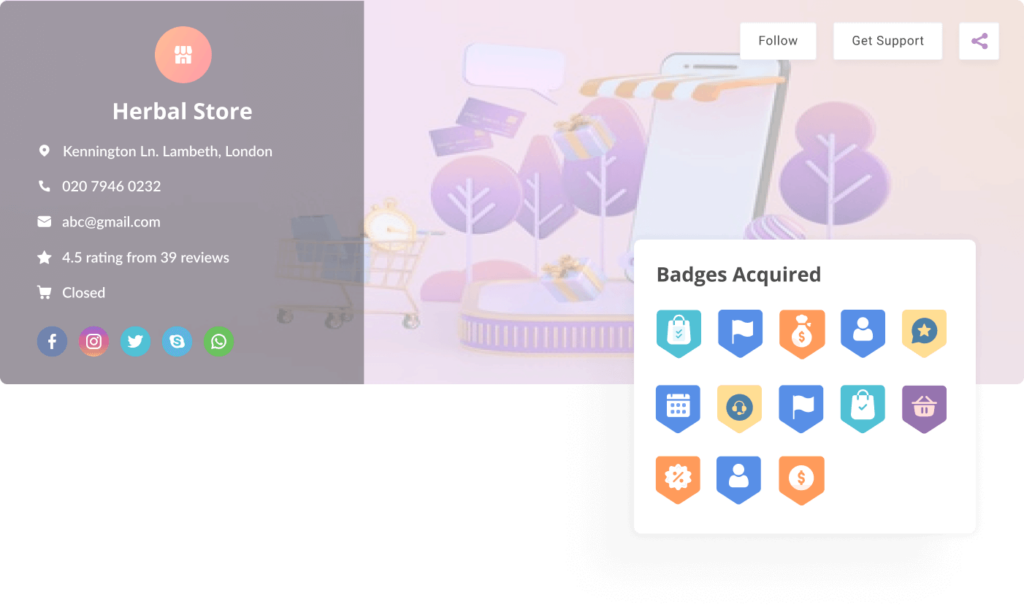 Vendor Authenticity and Quality Assurance for Customers
Customers can view Vendor badges and check for authenticity. Based on badges and how far along a vendor is on each badge level, customers can choose whether or not to buy from a certain vendor.

Easily Isolate Different
Badge Holders For Special
Purposes
As an admin, you can easily recognize vendors with specific badges such as the most orders completed, or with the most 5-star reviews. With the identified group of vendors, you can offer special discounts or benefits to them. You can even use the feature to nurture vendors who fail to meet quality standards and do not reach different badge criterias.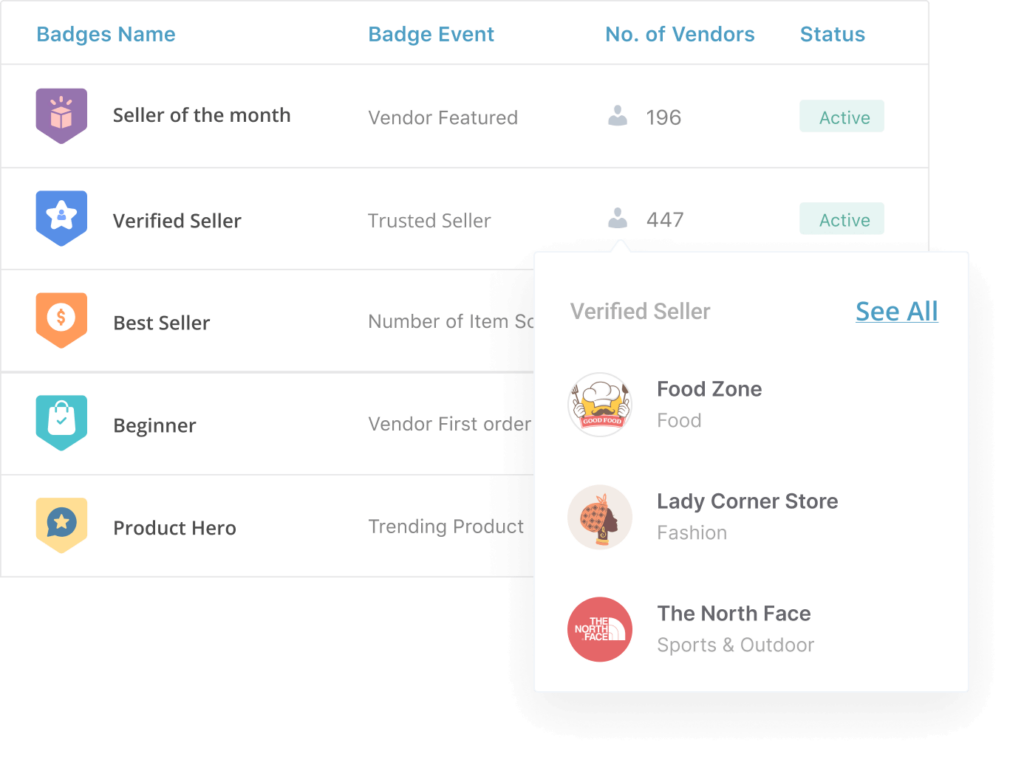 Additional Modules You Will Be Getting
Check out these awesome modules that you will get with our Business Package
Get Started with
Dokan
We are here to provide you with the right tools, but it is You who
must believe in your ability and start.