After successfully installing Dokan on your WordPress site, you'll get an easy-navigated Dashboard. From here you can get all the information of your online store at a glance.
Information such as, number of vendors, amount of commissions, sales per month, number of withdrawals, and more.
So in that case, you need to navigate to WordPress> Dokan> Dashboard.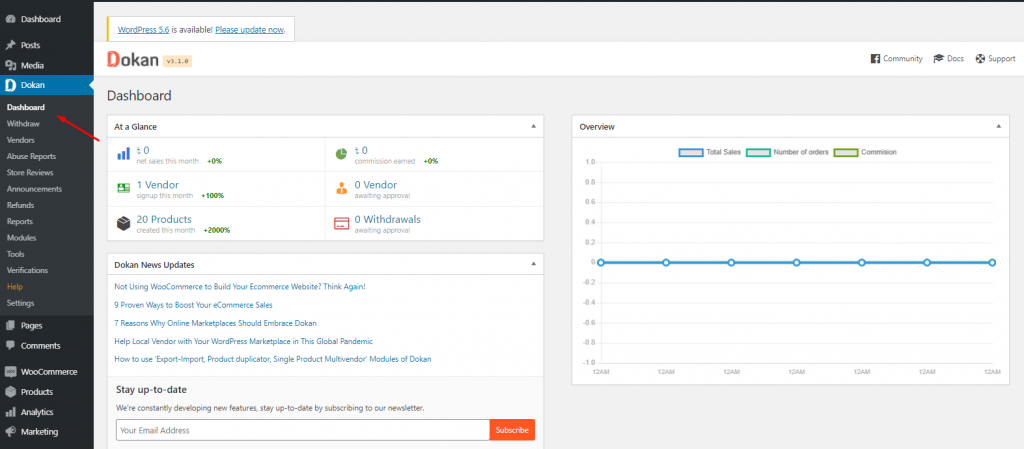 That's it!