The Dokan Live Search module will help the customers find their desired products in the midst of hundreds and thousands of products.
Installation
Navigate to your WP Dashboard -> Dokan -> Modules. Find Live Search and turn on the toggle button on the top right to activate this module.

Admin – Settings
Well, all you need to do now is to add the widget and set where it should be displayed on your landing site.
Admin – Setting the Widget Area
Please go to WP Admin Dashboard > Appearance > Widgets.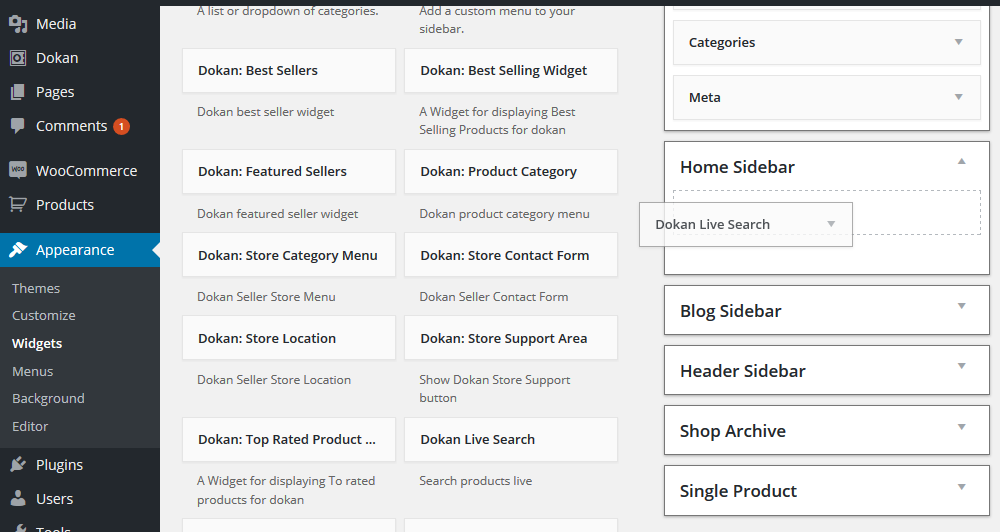 From here choose the widget with Dokan Live Search and just drag-drop it on your desired area.
Save that setting and visit your site to see if it is working.
Customer Experience
Before
Initially, without the module the default search bar looks like this: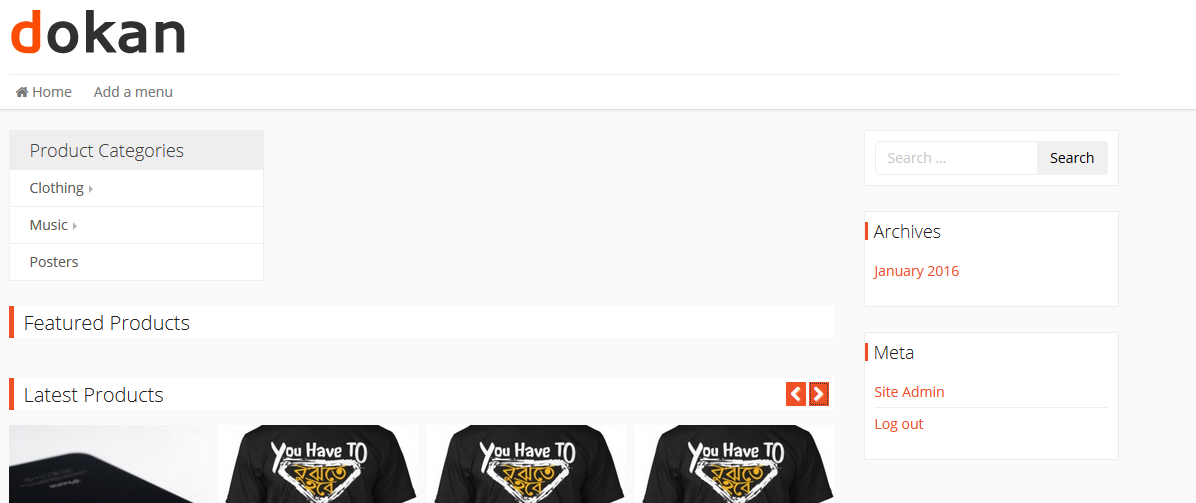 After
After the module is working, a customer at your market will encounter the effect of the feature as follows: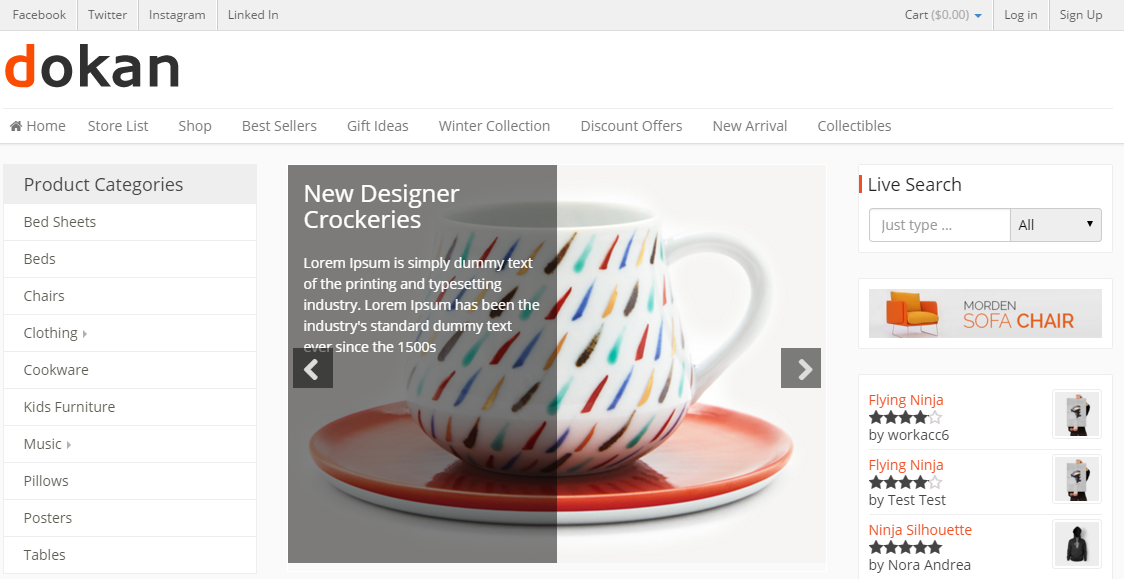 And
Users will also get a drop-down menu to define categories or subcategories for a finer result just like this: