You already know that Dokan works on WooCommerce and all the product and its data is handled by WooCommerce. As WooCommerce has digital or downloadable product support, we have implemented that on the front end too. So the vendor can sell both digital and physical products from the same store.
Enable downloadable product
Here are the steps for a vendor to create a digital product-
Login to your Dashboard
Navigate to Products → Click on Add New Product button from the top right.
Enter the product title, price and all the common field values.
Now enable the downloadable checkbox

Select the file and manage restrictions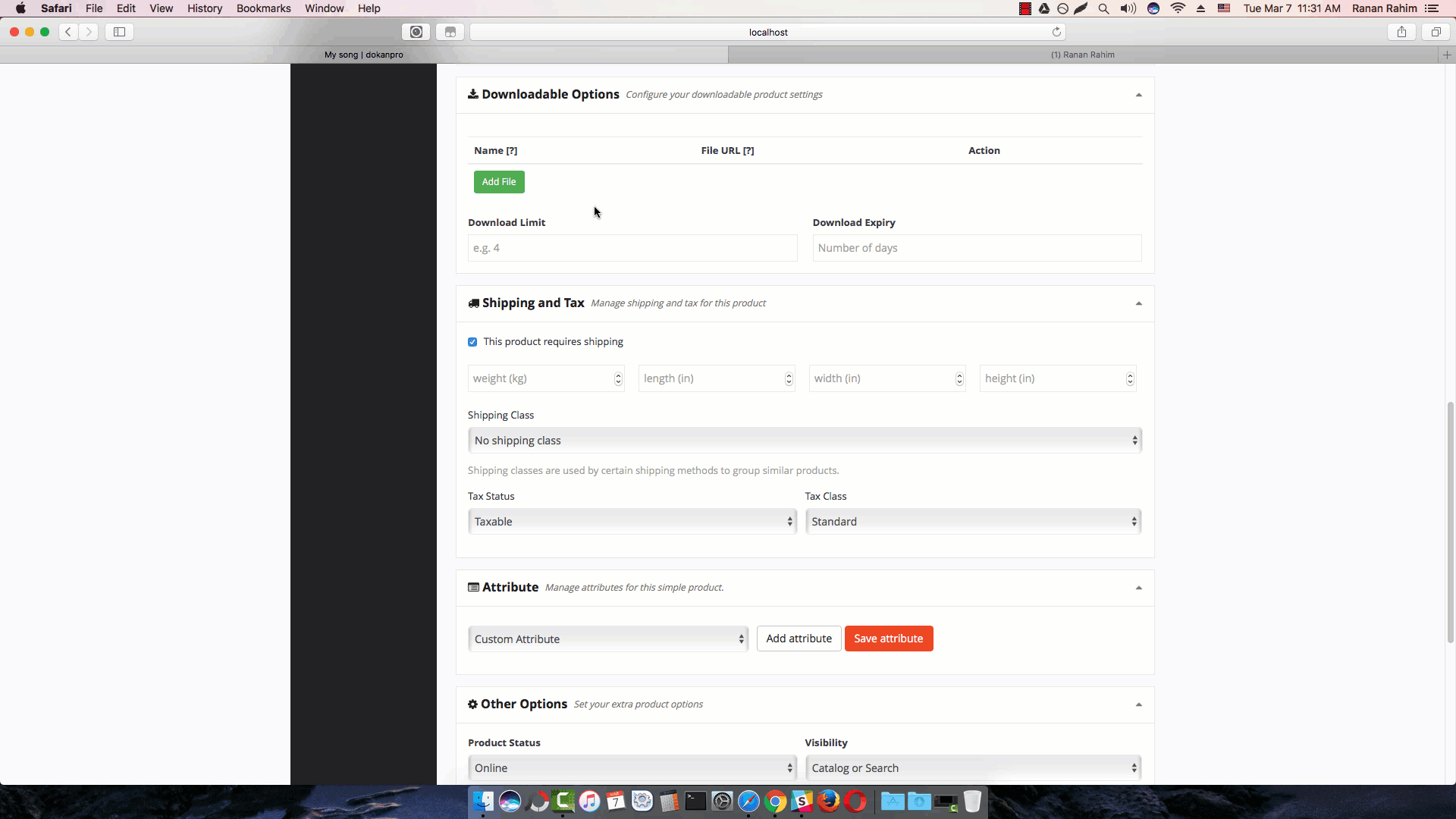 Name: The name field defines what the downloaded file name should be. We are letting you to define that because you might name the original file to something like "new-album-updated-jan-12.zip" and you want the user to download the file as "New Album".
So this option will be useful for you to serve and organize better. If you are serving the files from your very own site, then you can click on choose file and select. But you can also serve the file from Dropbox, Google Drive, or some other file hosting site you like.
Download limit: How many times the customer will be able to download the product.
Download Expiry: How many days the download link will be available.
Hit Save when done.
Quick overview of the process