Nowadays social network is the key to get more visitor/customer on your website. If you are a marketplace owner then it is necessary to promote your website or store on the social network.
Using the Dokan plugin, we have added the store sharing option for the vendor or customer. Now, anyone can share a store on their social profile like Facebook, Twitter, etc. You have to use the Dokan-pro version to get this feature.
How It Works:
On the vendor store page, you will find a "Share" button. If you click on the share button then it will allow the user to share the store page on his social platform.

A user can share the store on below platforms :
Facebook
Twitter
Google Plus
Linkedin
Pinterest
Email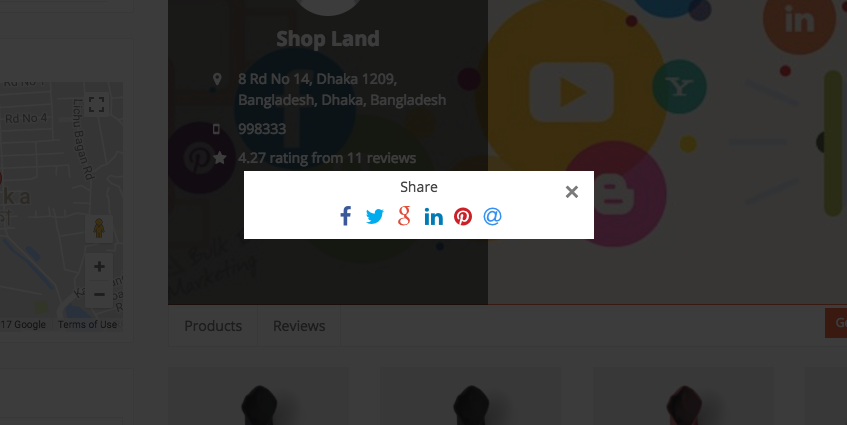 This sharing option will help a vendor to expand their business. If a customer needs to recommend the store to his friends then he/she can easily share it with them through our new sharing functionality.