Now, you can use Facebook messenger to talk with your customers and answer their query.
To enable Facebook Messenger, select the Facebook Messenger option from the Live Chat settings. Hit Save changes to finish.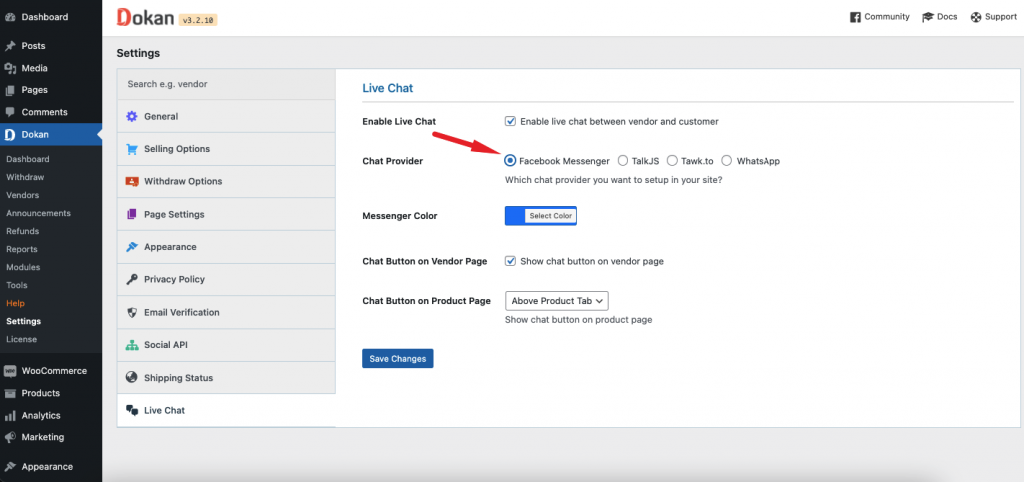 Create Facebook Page
Now you need to create a Facebook page in order to connect your store with Facebook. Select the Create Option from your Facebook account.
There select Page.

Select any of the page type. Give your page name and category.
Go to Settings from your created page.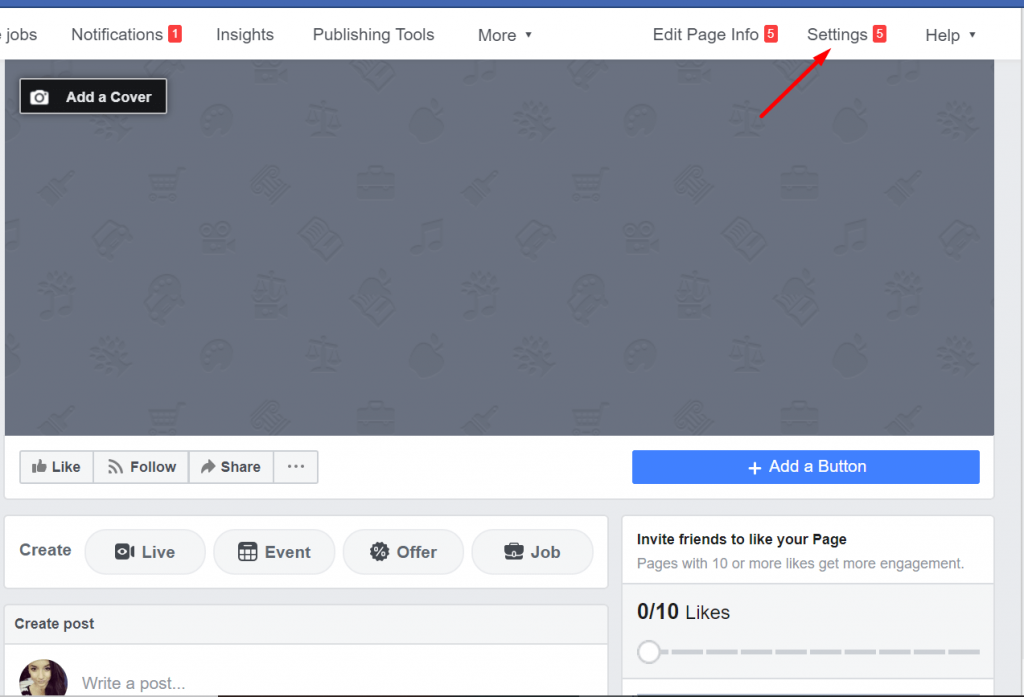 On the next page, you will find many options. Choose Messaging and click on it.
Go to Page -> About -> More Info area. Copy the Page ID from there.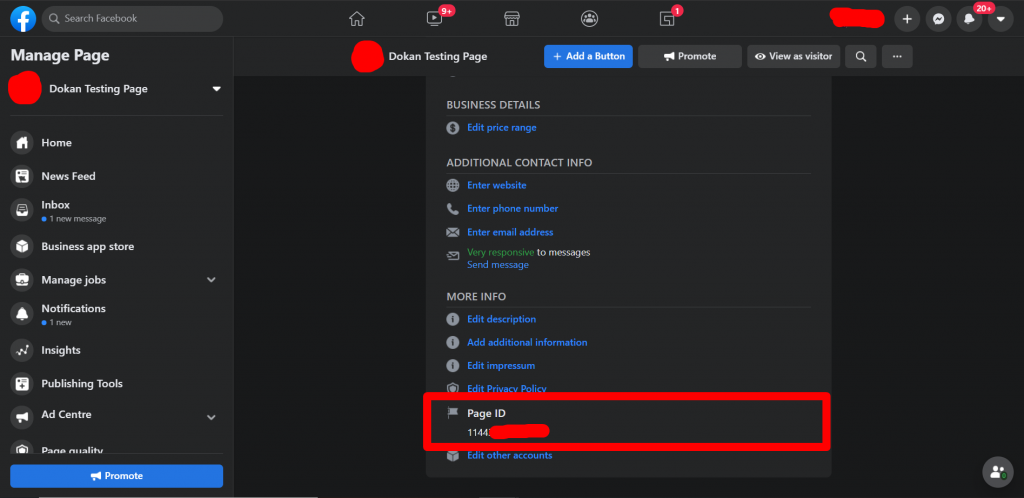 Now, you need to add Messenger to your website. Click on Get Started beside Add Messenger to your website option.
Add your Store URL on the domain text box. Hit Save. Lastly, click the Finish button to end the process.
Add Messenger URL To Your Store
Go to the vendor dashboard. Click on Settings.
On the next page, if you scroll down, you will find options Enable Live Chat, Facebook Page Id. Only add the number from your Messenger URL you copied earlier. Click on Update Settings to finish.

Now, if you go to your store, click on Chat Now, you will see a pop up with the Messenger icon.