With this simple WC Vendors Migrator plugin, you will be able to import all of your sellers and order data from your WC Vendors-enabled marketplace to a Dokan-powered marketplace.
Note: The Plugin is currently under development. The new version will be uploaded very soon.
Who needs to use this?
Marketplace owners who want to upgrade to Dokan but do not want to lose the business transactions and the seller profiles (users). Using this tool will ensure a seamless transition between the two plugins without losing any previous sales data and also save time on creating all the vendors all over again. The good thing about this migration process is that
All products are automatically retained by the original shop owners/ sellers/ vendors.
Requirements
Dokan Free (or pro) plugin
WC Vendor to Dokan tool
Step 1: Install the plugins
Go to wp-admin → Plugins → Add New and then search for the plugin with the name "Dokan" and "WC Vendor to Dokan" respectively.
Activate for both.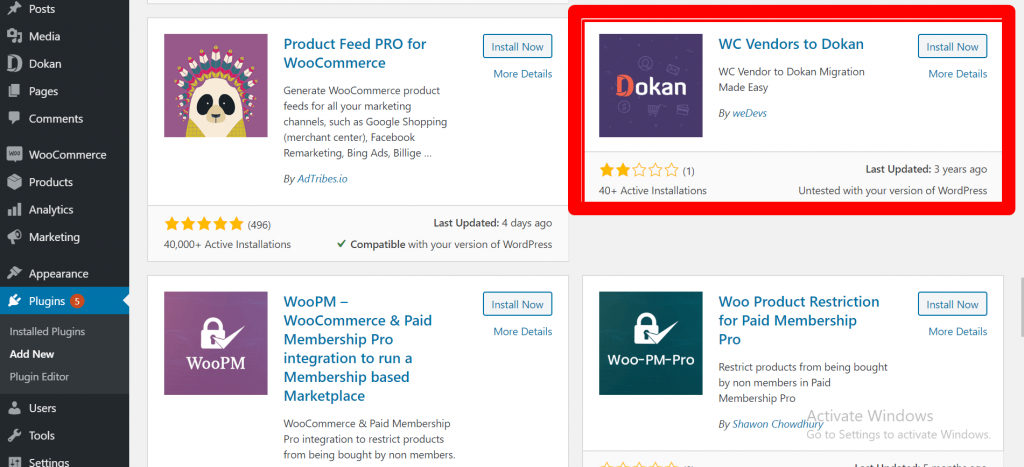 Step 2: Disable WC Vendors
Go to wp-admin → plugins → Installed plugins again and now disable the WC Vendors plugin.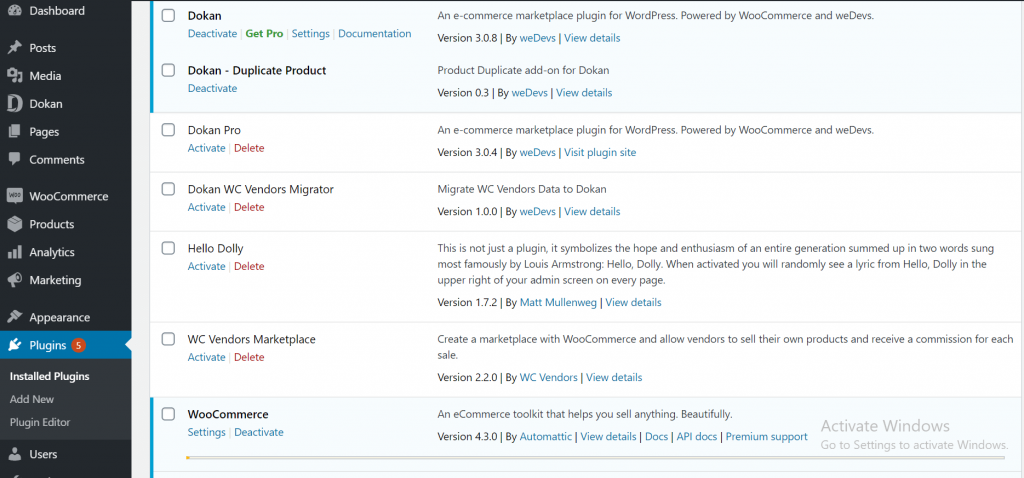 Now navigate to wp-admin → tools → WC Vendors 2 Dokan Migrator. Click on the menu.
You can import both Vendors and Orders from WC Vendors plugin with full order details. Select a type.
Choose a limit. This limit is actually the chunk of orders or vendors the tool will fetch every time. We added this filter because when you have too many vendors and orders in WC Vendors, trying to import them all at once breaks the WordPress system by causing too much pressure. So, as a solution, the tool will only fetch, say 50 orders or vendors at a time to reduce the load.
Click Migrate. When importing is complete, you will see a Finished notification.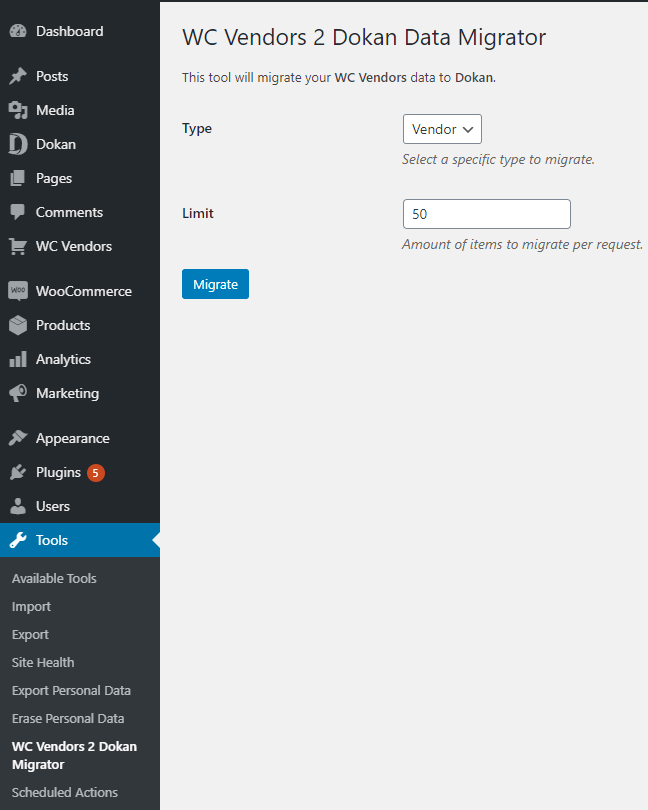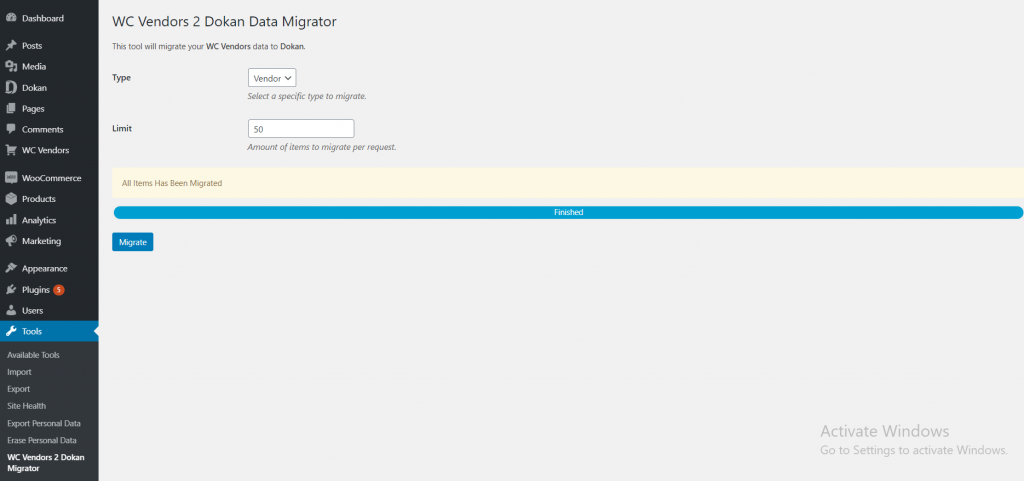 Step 4: Remove Plugin
Now you can remove the WC Vendors plugin without any fear. All your previous data has been merged with Dokan. Optionally, you can keep the plugin disabled if you wish.
Warning!
If you happen to click on a vendor name created with WC Vendors but which has not been imported into Dokan yet, you will end up with a 404 error. Just run the migration tool with vendor type selection and try clicking on the vendor again. This time you will be taken to the vendor's profile.
Pending Vendors on your WC Vendor plugin will not be imported.