Dokan multivendor allows you to approve or disapprove products from vendors, but before that you need to configure a few settings. You can also selectively disable the approval system for some vendors using the trusted vendor feature while everyone else gets through the approval filter.
Enabling Product Approval System
Go to wp-admin > Dokan > Settings > Selling Options > New Product Status and change it to Pending Review
Now click Save Changes at the bottom to confirm.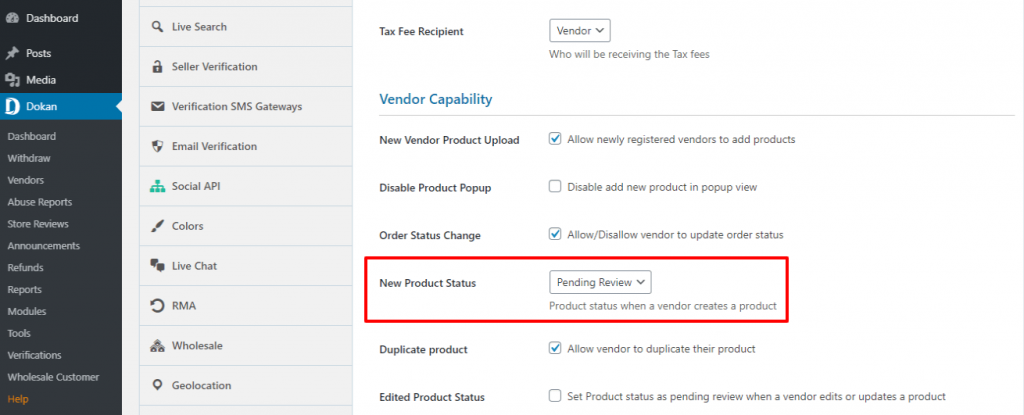 Approve / Disapprove Uploaded Products
Go to wp-admin > Products > Pending tab, you will land on a listing page consisting all products from all vendors in this page and you have just sorted the products that are currently pending. Hover on the name of the product. Now there are two ways you can get this done.
The Short Way
While hovering click on Quick edit button, go to status (1), change it to published and then click update (2) to approve it. Or, change it to draft (1) to disapprove it.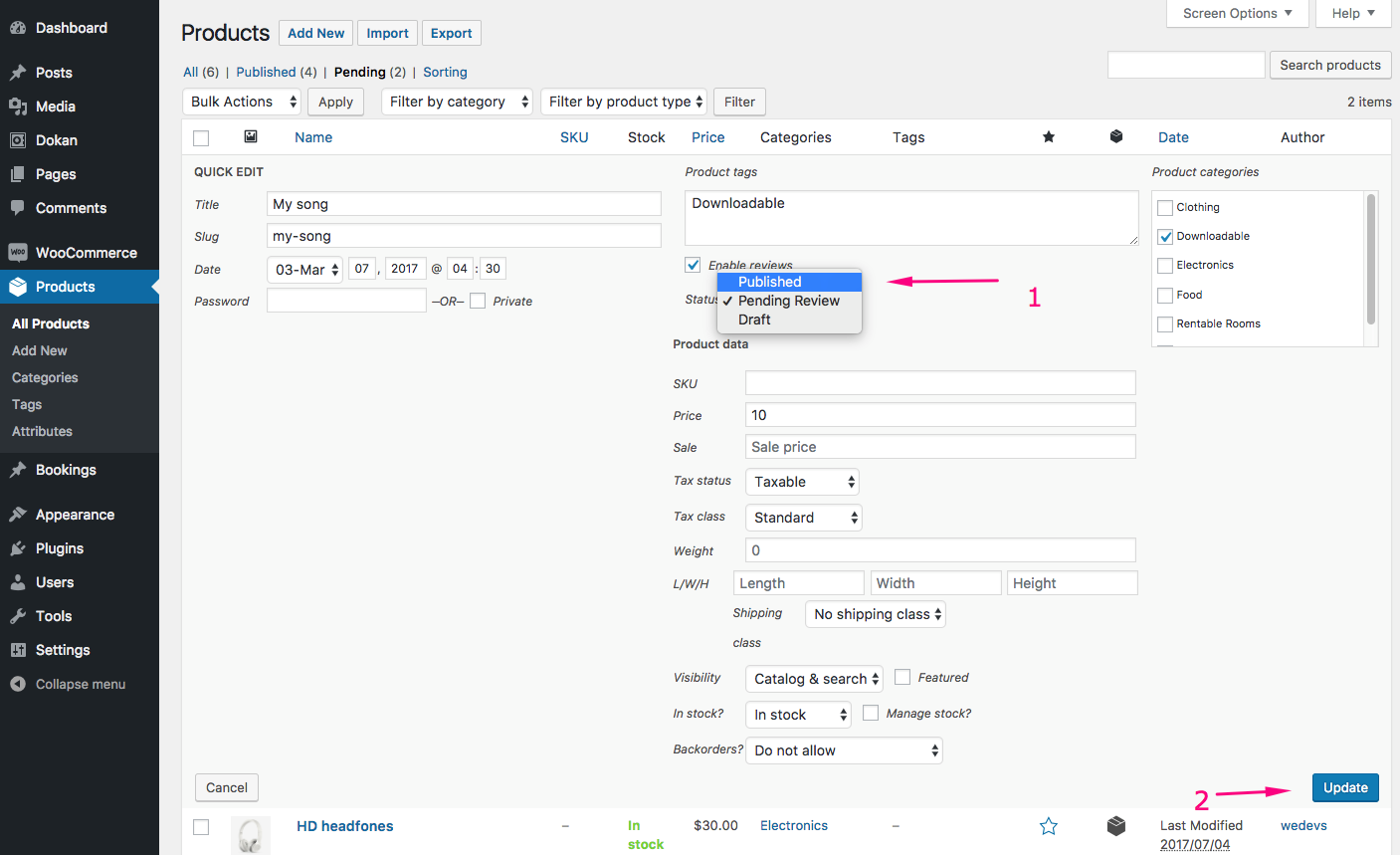 The Long Way
To go through all the details of the product and then decide about it, click on the product name or edit button.
Now, hit (1) Publish to approve, (2) Move to Trash to delete it or reject it, (3) Save as Pending to keep it undisputed.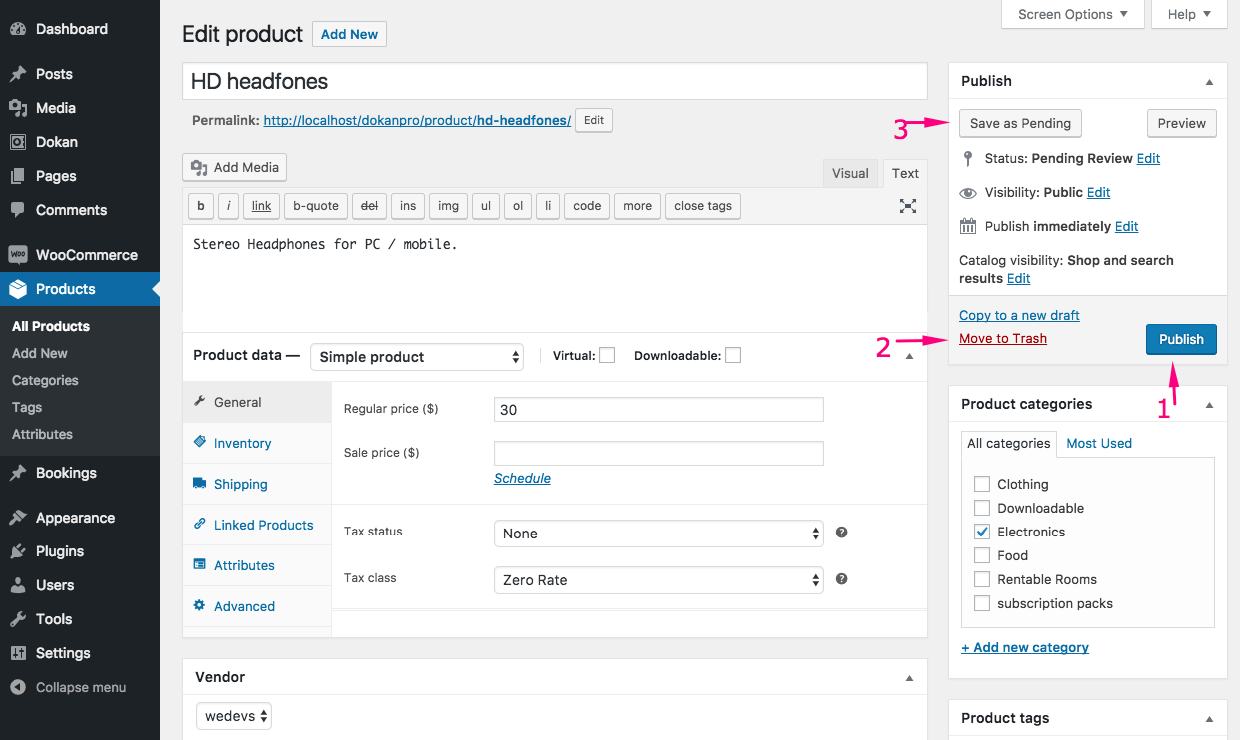 Note
You can approve a rejected product by simply changing its status to Published. Rejected products can be found in the draft or trash tabs in the product listing.
Trusted Vendors
You can selectively mark some vendors to be always excluded from the approval system.
1. Go to WP-Admin→Dokan→Vendors. Then go to any seller's profile by clicking the edit option.
2. Scroll to end of the profile, you will find "Publish product directly" option, enable it.
3. Confirm by clicking Update User. Now your Trusted Seller is ready to publish the product directly