As part of the lucrative Live Chat module of Dokan, Admins and vendors can integrate their store with the amazing tawk.to platform. It is free software that lets their users monitor and chat with the visitors on their store.
You can easily give live support with one on conversation with the visitor.
Let's see how you can set up the tawk.to the integration with your Dokan powered multi-vendor marketplace.
For Admin
The admin or the owner of the marketplace doesn't need to do much. He/She just needs to enable tawk.to from the dashboard.
Navigate to Dokan–> Settings–> Live Chat. There enable tawk.to. Click on Save Changes to finish.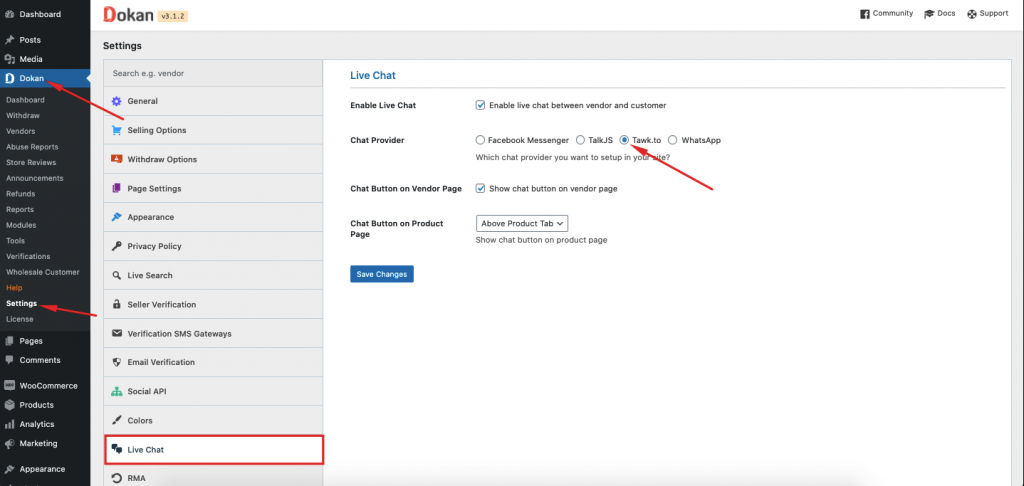 That's it for the admin side.
For Vendors
Now, vendors needs to integrate tawk.to with their store. The following steps will help to do that sucessfully.
Step 1: Create a tawk.to account
First of all the vendors need to create their own tawk.to account. Don't worry, as the platform is 100% free, you don't need to pay any money to signup.
Step 2: Add property
Now, you need a chat widget where you will get the tawkto property and widget id. For that you need to create a property on your tawk.to account. Follow the below screenshot to create the property.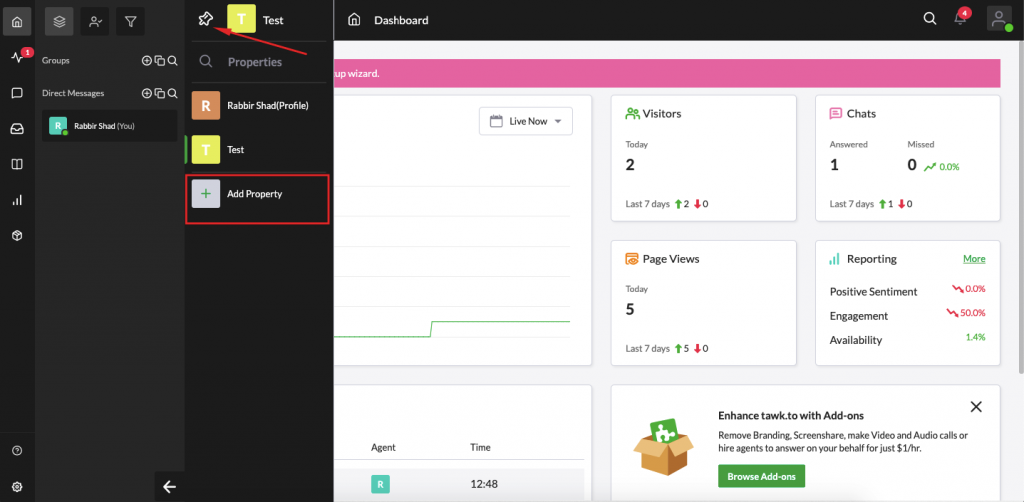 Step 3: Give the necessary credentials to finish creating property
You need to add your Property name, URL, Widget name to finish creating your property.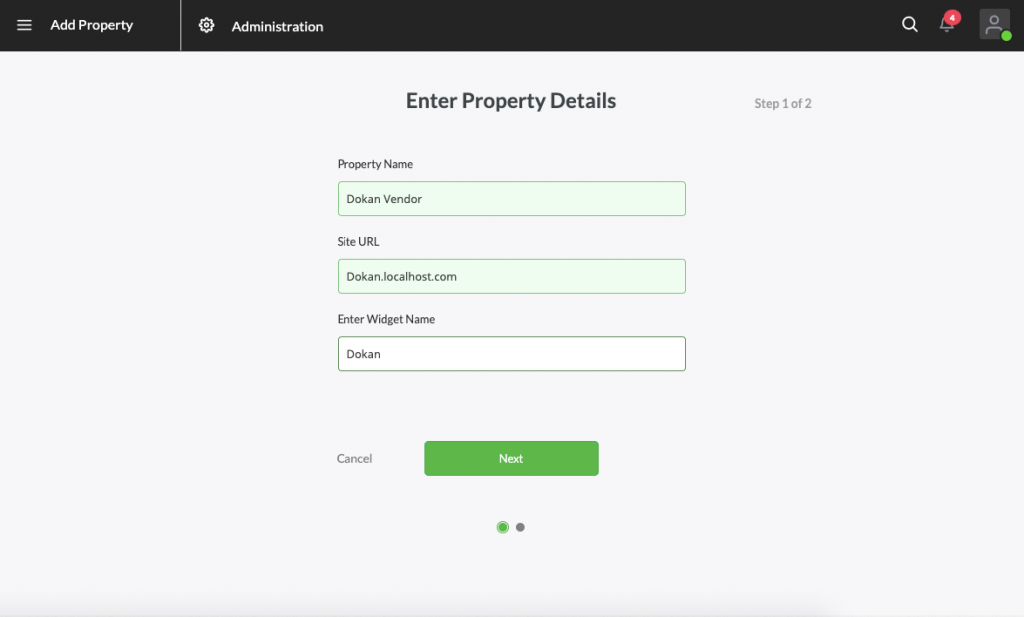 Now, click on the Done button to finish.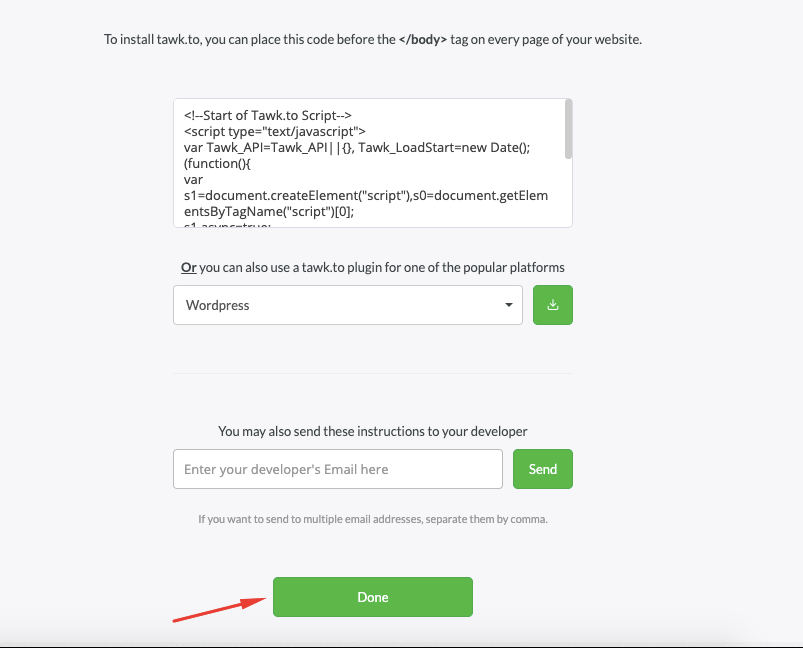 Step 4: Copy the Property Id and Widget Id
Now, you need your tawk.to property id and widget id. Click on the Add-Ons button,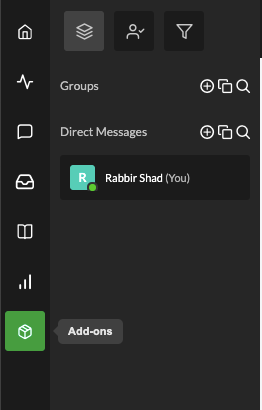 Now, click on the Chat Widget option.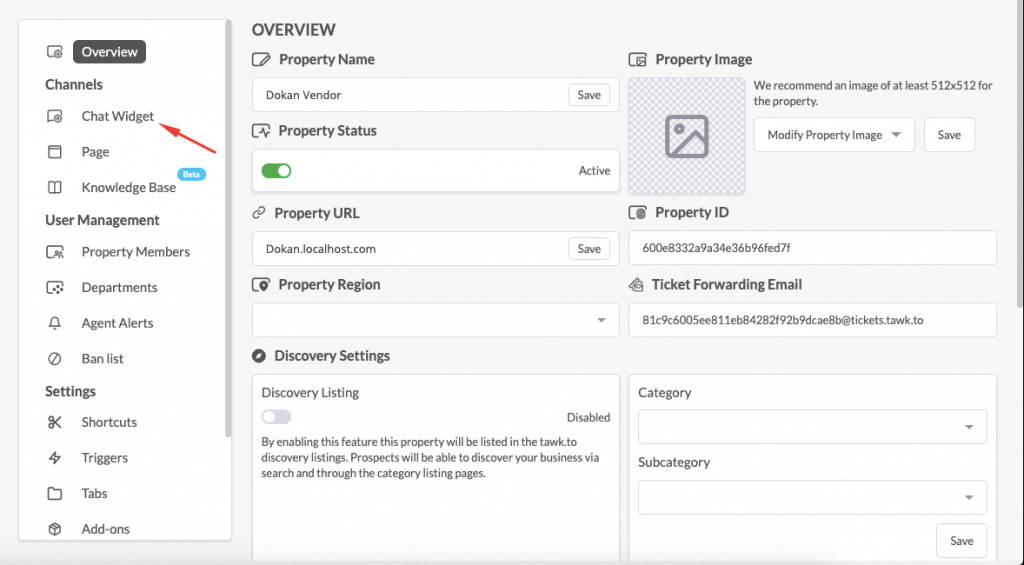 Now, copy the property id and the widget id like the screenshot below.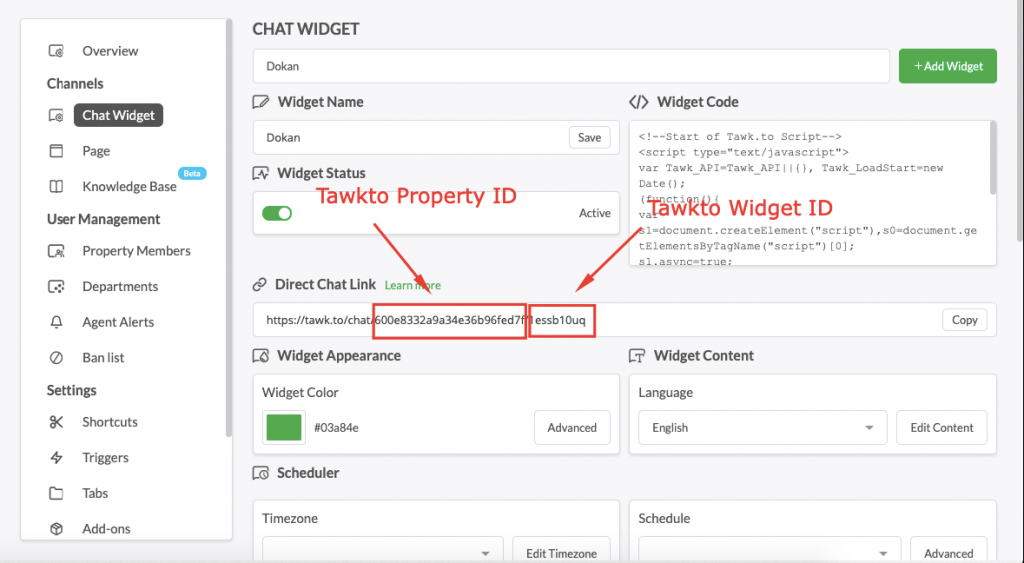 Step 5: Paste the property id and widget id
You need to paste the tawk.to property id and widget id on your store settings.
Go to your vendor dashboard and click on Settings.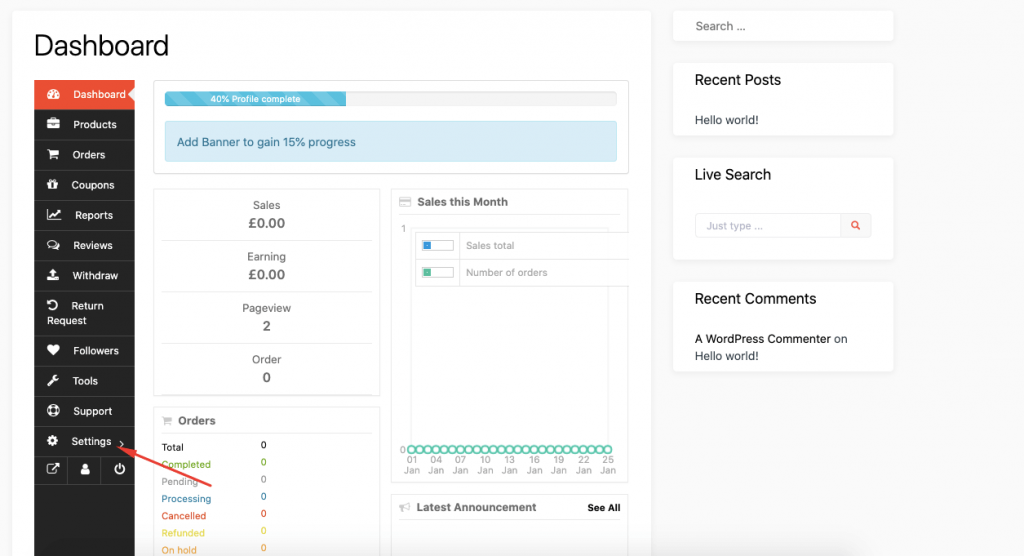 Now, scroll down and enable the Live Chat option. Then paste the tawk.to property id and widget id in the textbox. Click on Update Settings to finish.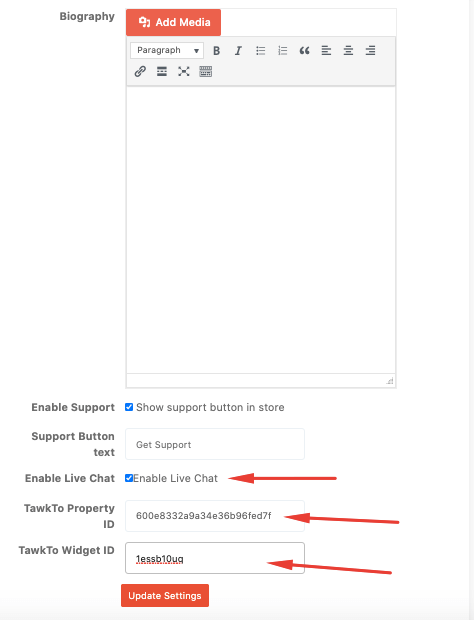 You are nearly there!
Step 6: Test the integration
Create an incognito or a dummy user and go to your store. There click on the Chat Now option and test the integration.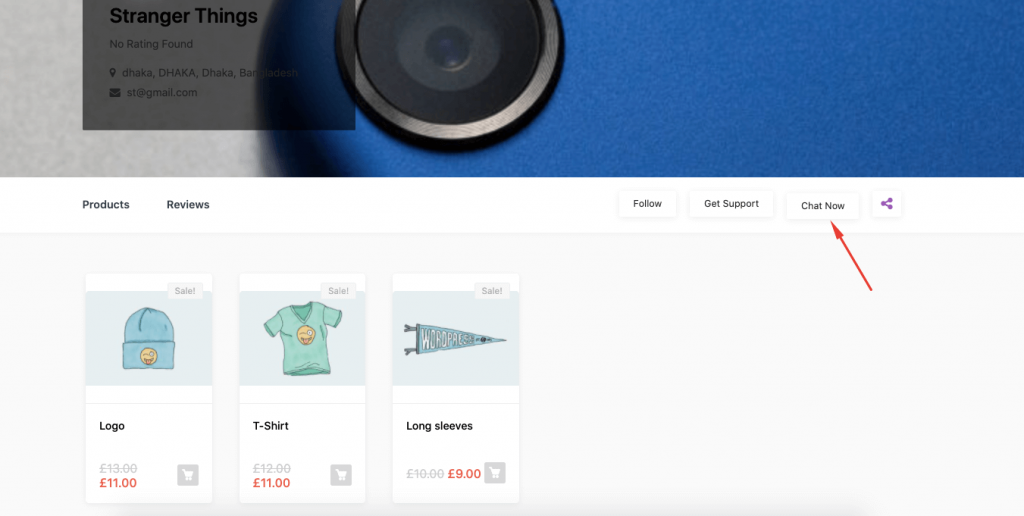 You will receive your messages in the tawk.to chatbox.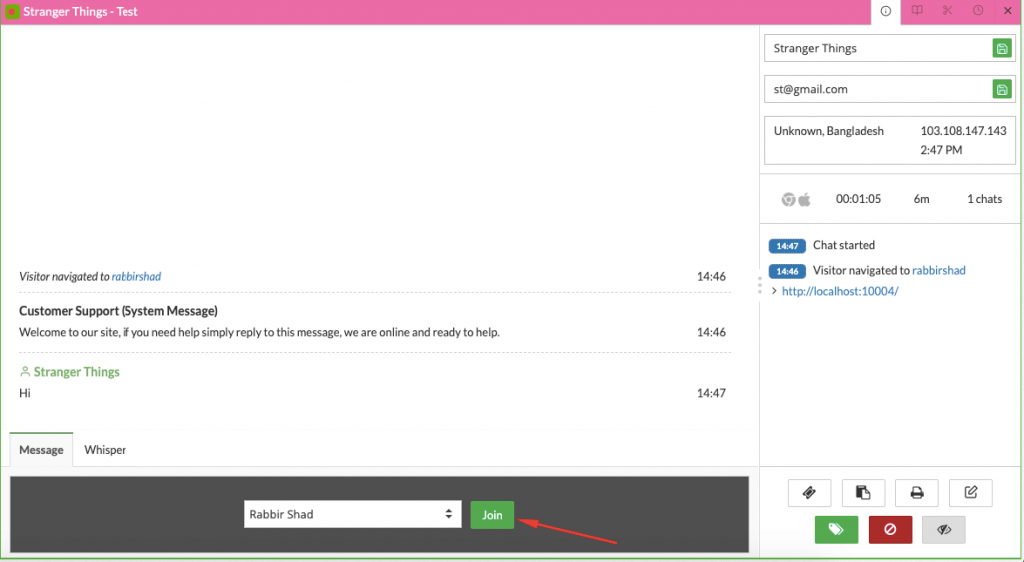 You need to reply them from there as well.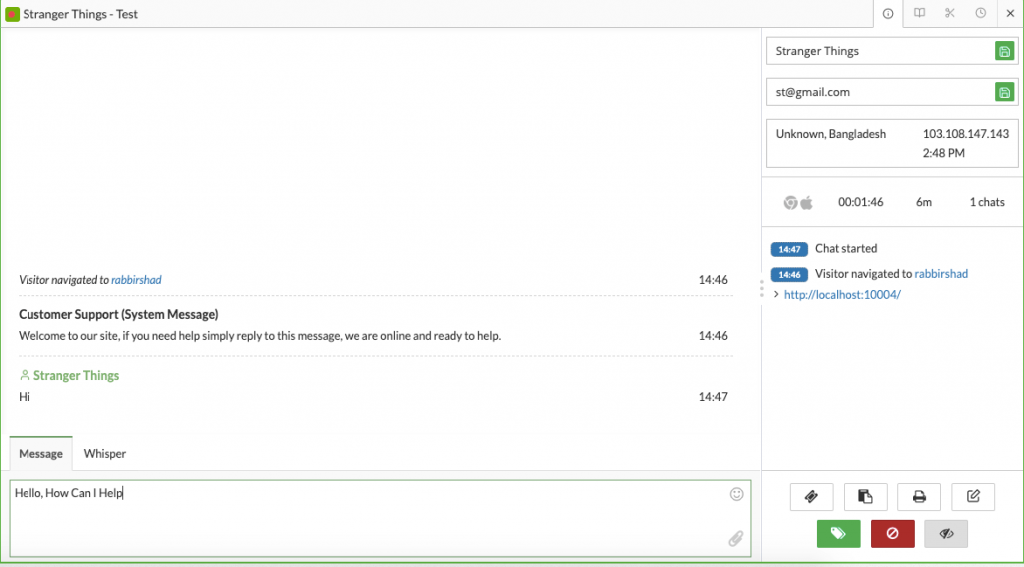 See the whole conversation.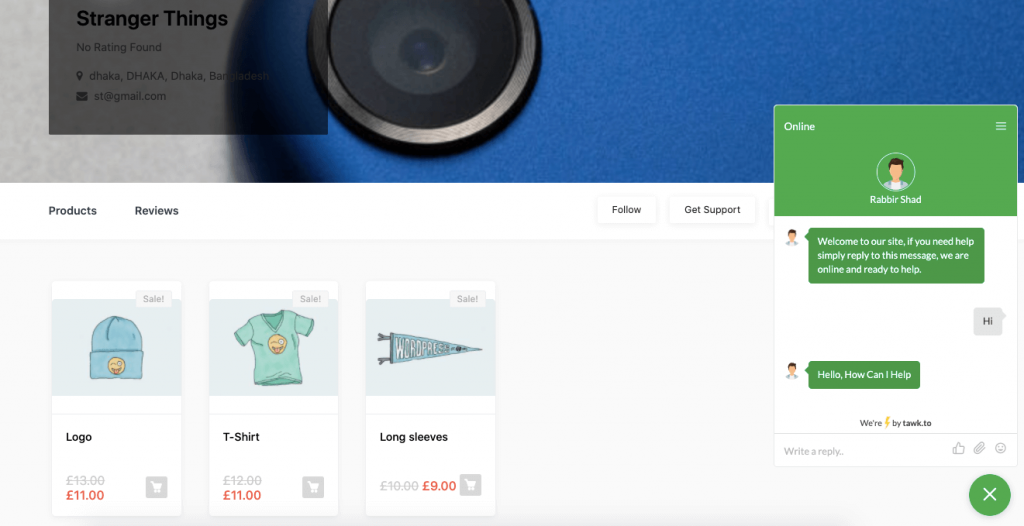 That's how you can integrate tawk.to with your Dokan powered mutlivendor marketplace!