Create Google Maps API key if you are building your app for Android. On iOS Dokan App uses Apple Maps so you can skip this step for iOS.
Step 1: Go to Google Cloud Platform Console. In case you need to log in, use your Gmail credentials.
Step 2: If you do not have any previous project you will see a page like below.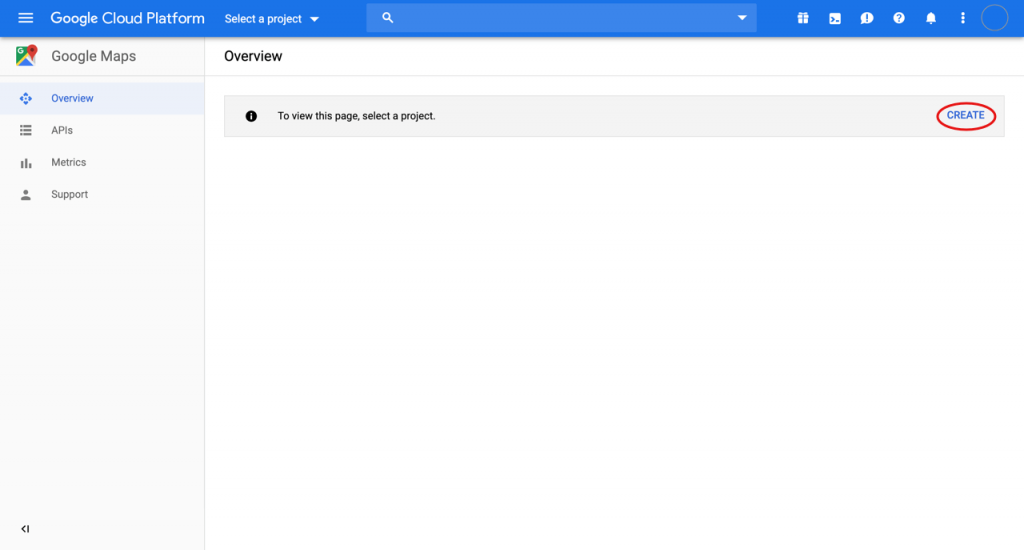 You may have existing projects here. Either way, create a new project by clicking the Create button
Step 3: Give a proper project name and click Create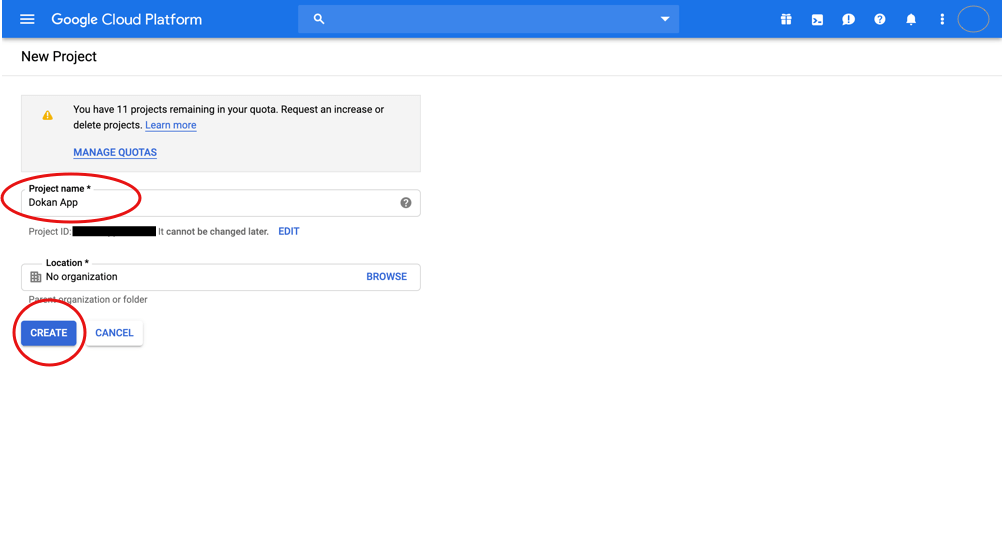 Step 4: Wait until a new project is created. It will take you to to the page you were in Step 2. Click Select a Project from the drop-down at the top bar and select the newly created project.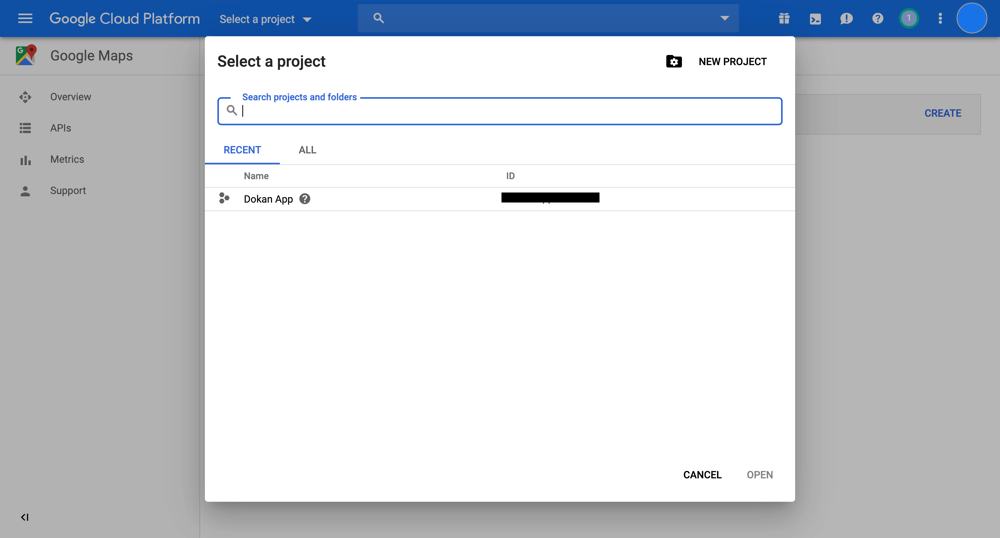 Step 5: Upon selecting your project a page will appear like below. Click Maps SDK for Android marked by the red rectangle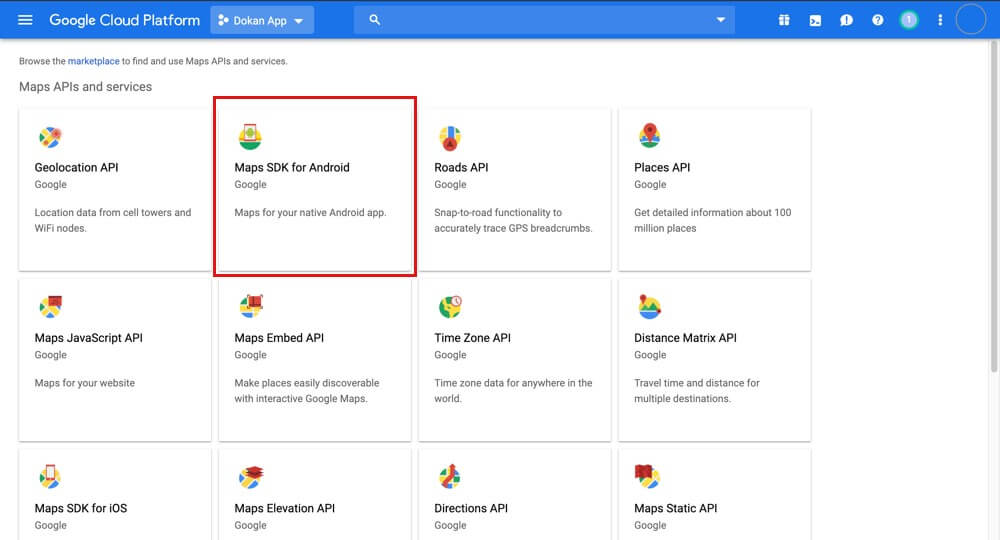 Step 6: Click Enable button on the new page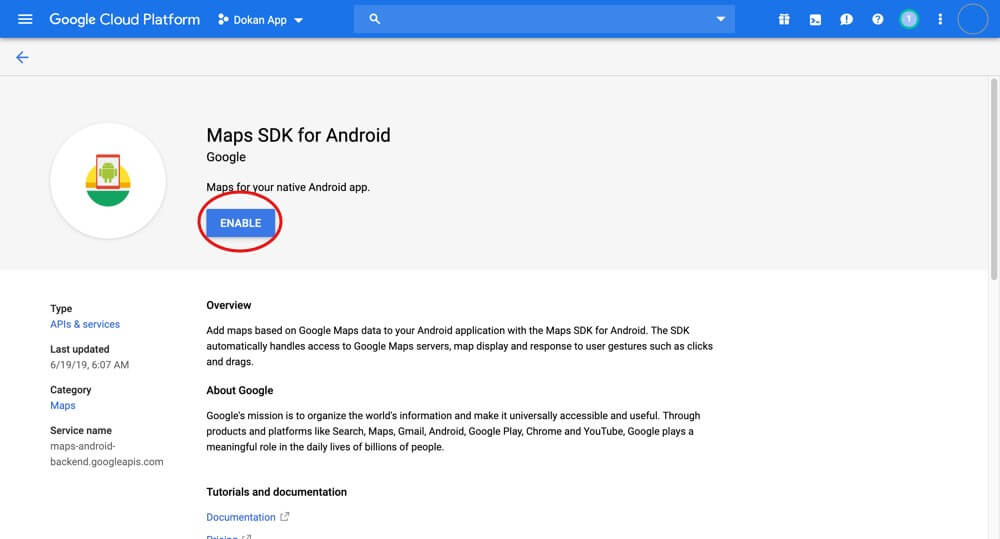 Step 7: You will get to this page. Click the Credentials tab.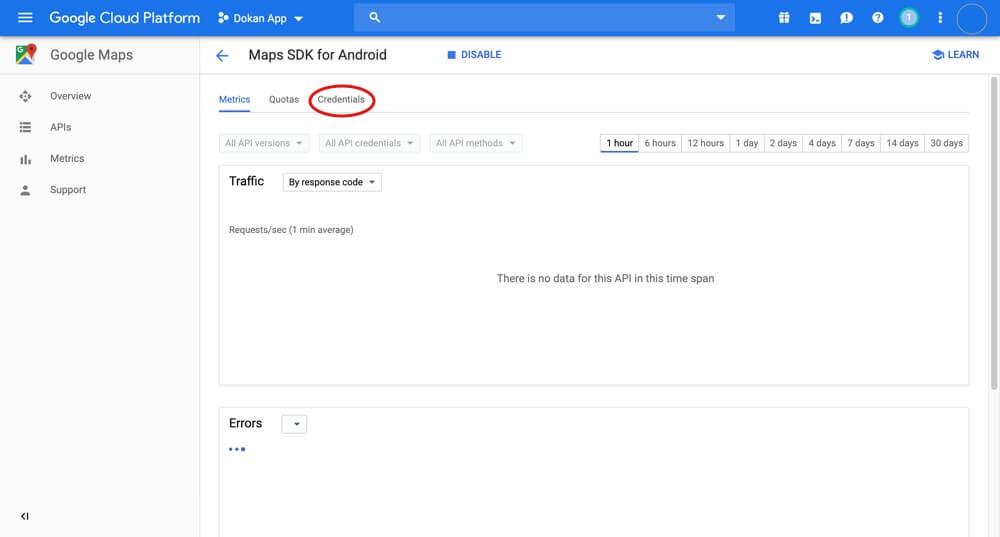 Step 8: Click the Create credentials dropdown and the click API key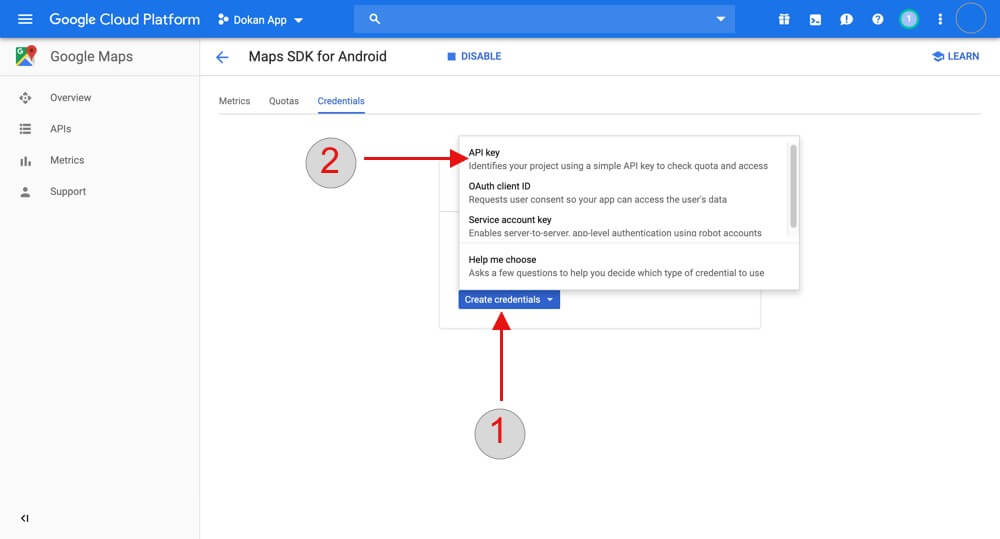 Step 9: Your API key is successfully created. Copy the key and save it. You can view your API key any time coming to this page