Dokan Pro has included the Vendor Store Category feature. With it, you can set some specific categories for your marketplace. Your vendors can choose from those categories and set one or multiple for their stores. This greatly helps in making vendor stores easily visible and searchable throughout your marketplace.
Enabling Store Categories
Only, marketplace owners or admins can create store categories. Vendors do not have the authority to create them.
To create store categories, you have to enable it first. Navigate to – WordPress Admin Dashboard → Dokan → Settings → General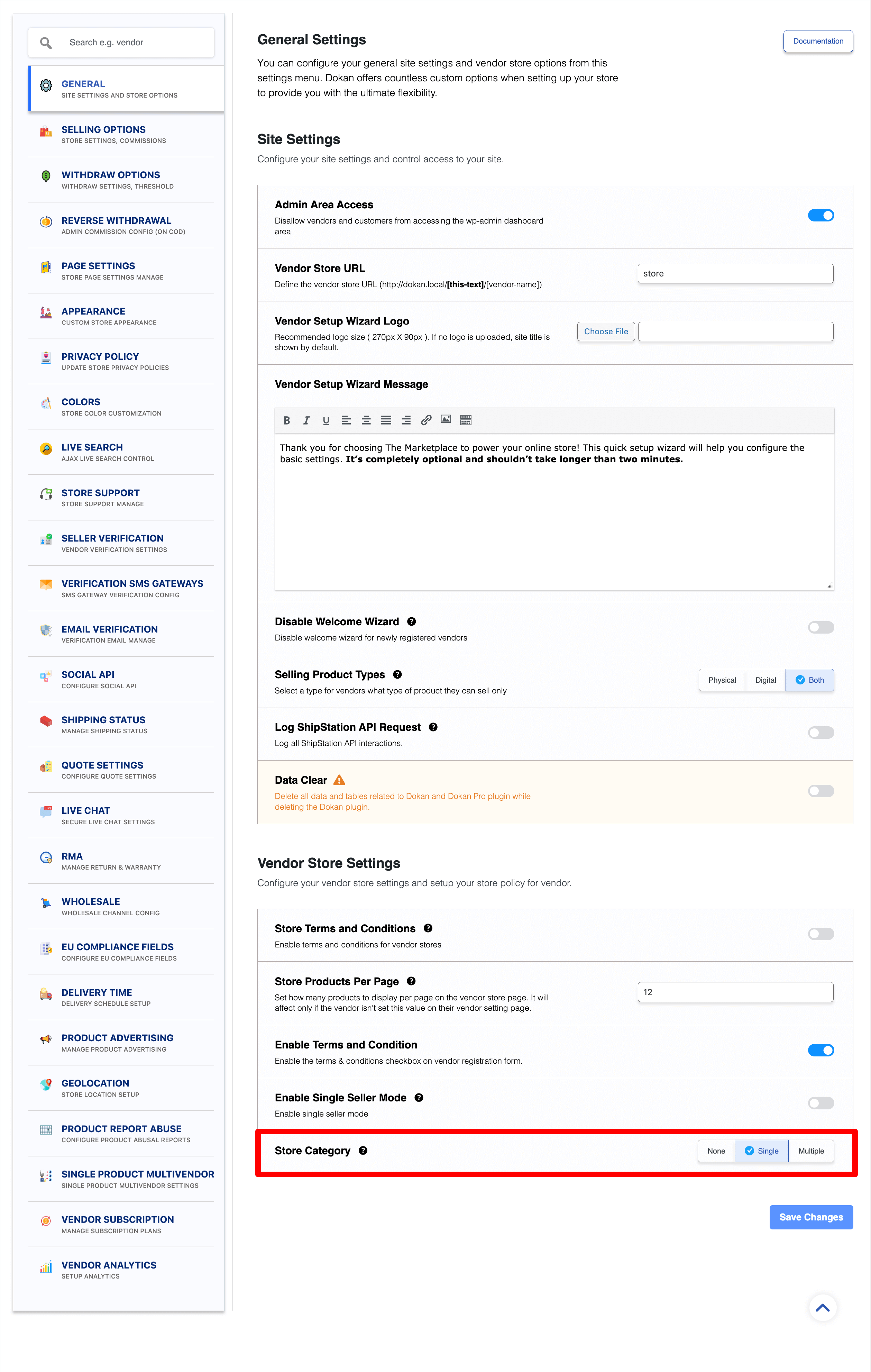 Scroll down and you will find the Store Category option. You can select either Single or Multiple categories for your vendor stores. If you wish to disable it just select None. Save changes.
Creating Store Categories
Now, navigate to WordPress Admin Dashboard → Dokan → Vendors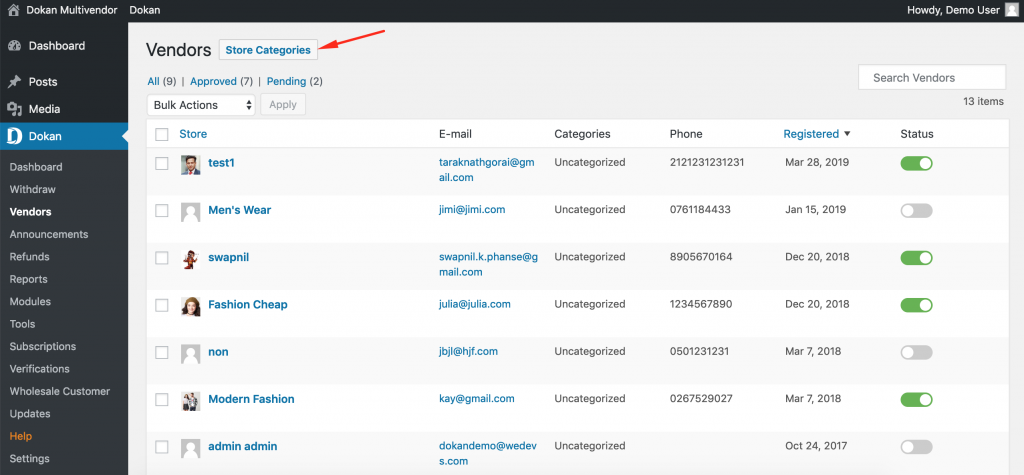 Click on the Store Categories button and you will get the options to create store categories for your vendors.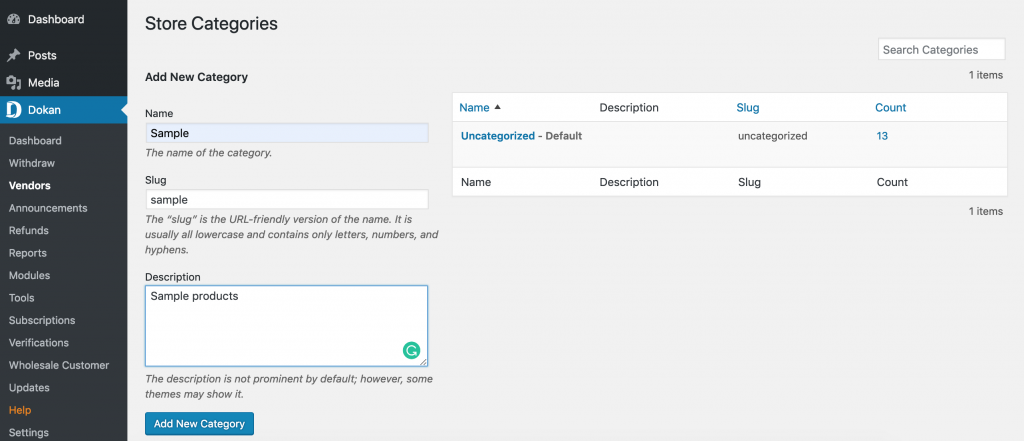 Put the name, Slug and Description and hit the Add New Category button. Your category will be created successfully.
How to Add Vendor Store Category
Now, you can set categories for your vendors. Simply go to vendor listing page. Click on the vendor you want and you will see their overview page.
Click on the Uncategorized shown in the screenshot.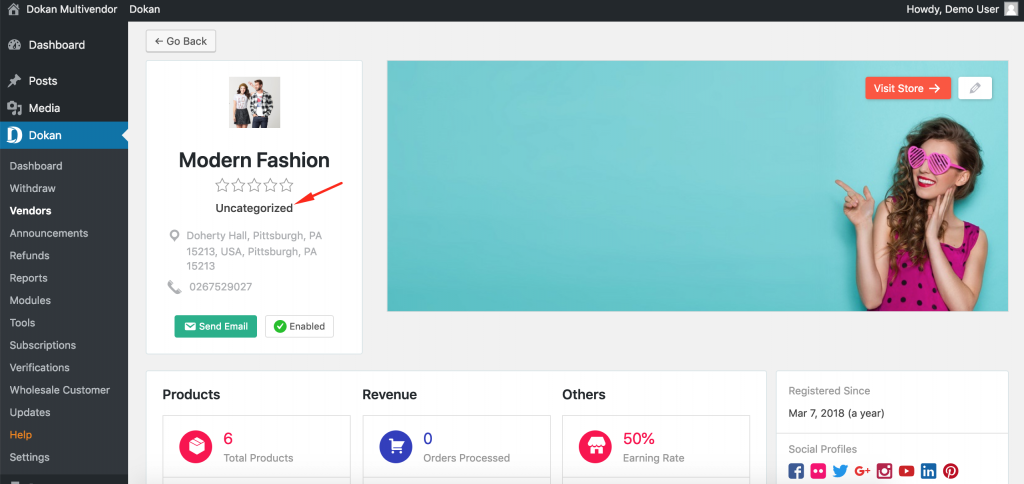 You will get the category selection page. Select the categories you want and save changes. If you have selected Single category on the settings page, then you will be able to select only one and for multiple, you select as much as you want.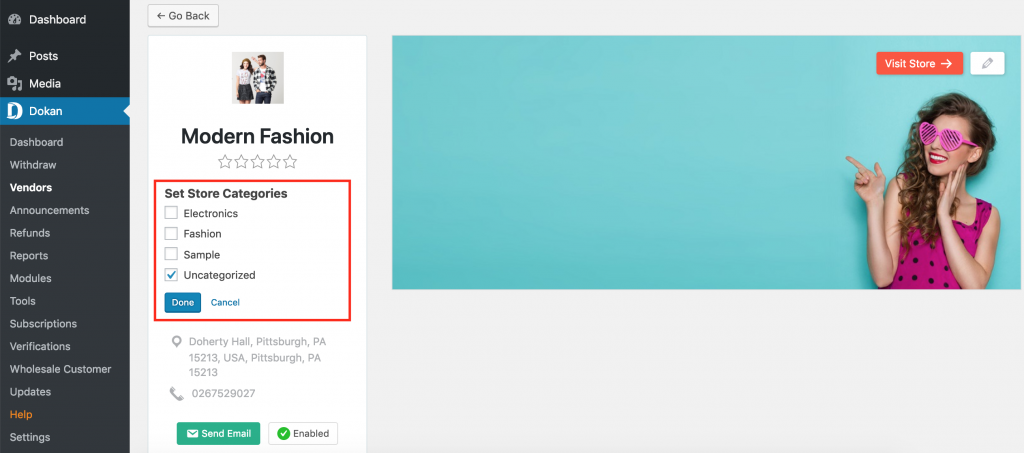 How Vendors will Add Store Categories
When there are enough categories that have been created by the Admin, vendors can select store categories from the Dashboard.
Vendors will have to navigate to the Vendor Dashboard → Settings → Store. There is an option to select categories that Admin has created. Vendors can select the one that they feel appropriate.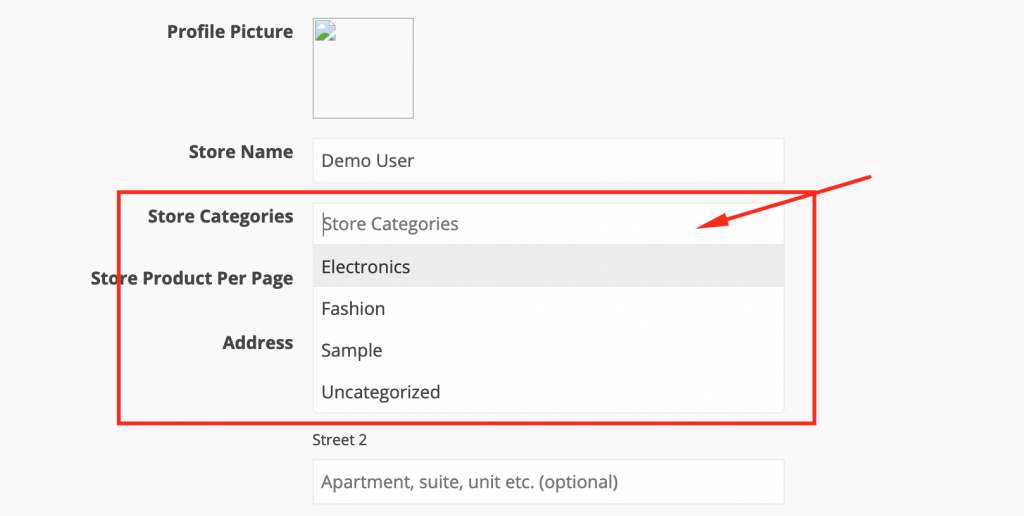 Filtering with Store Category
When you have the Geolocation Module enabled, your users/ customers can easily find vendor stores using store categories.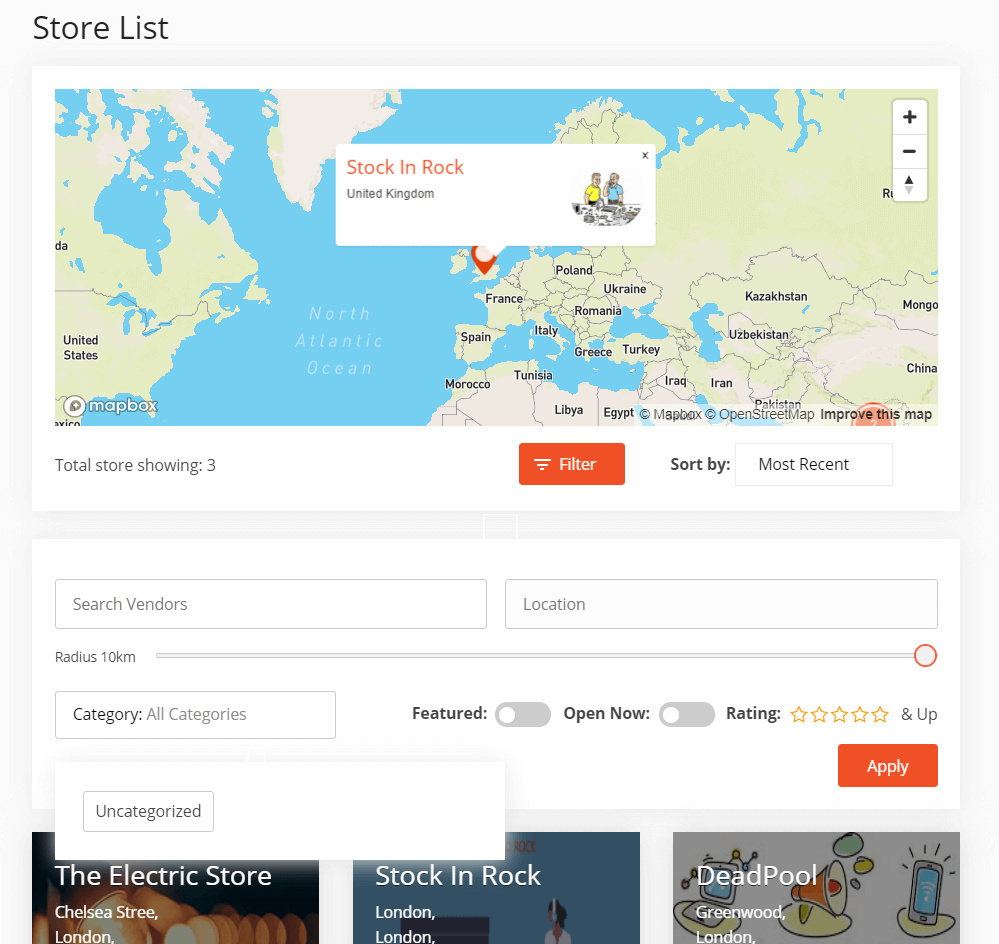 On the Vendors menu or page, customers can view the geolocation filtering option. Now, there is another filtering field named 'Store Category'. Your customer can select the category from the dropdown menu and easily find vendor stores.
Click on the Filter button to enable the options.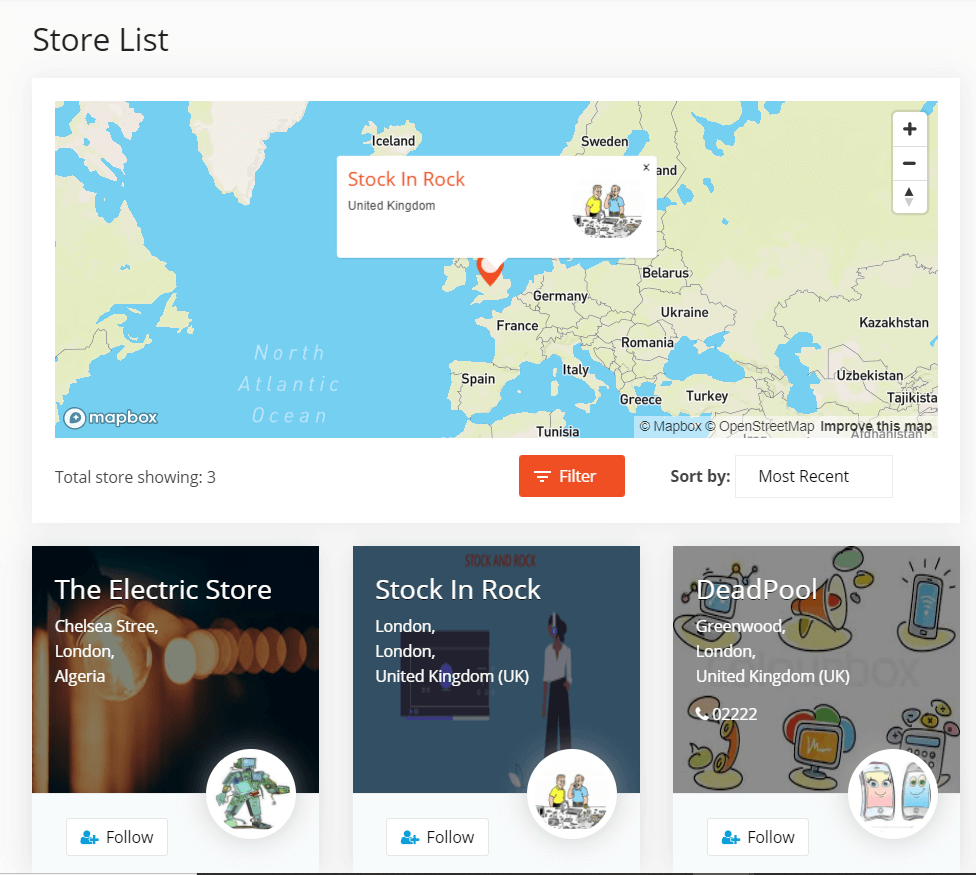 You can search by categories, location, vendor store name, featured, ratings.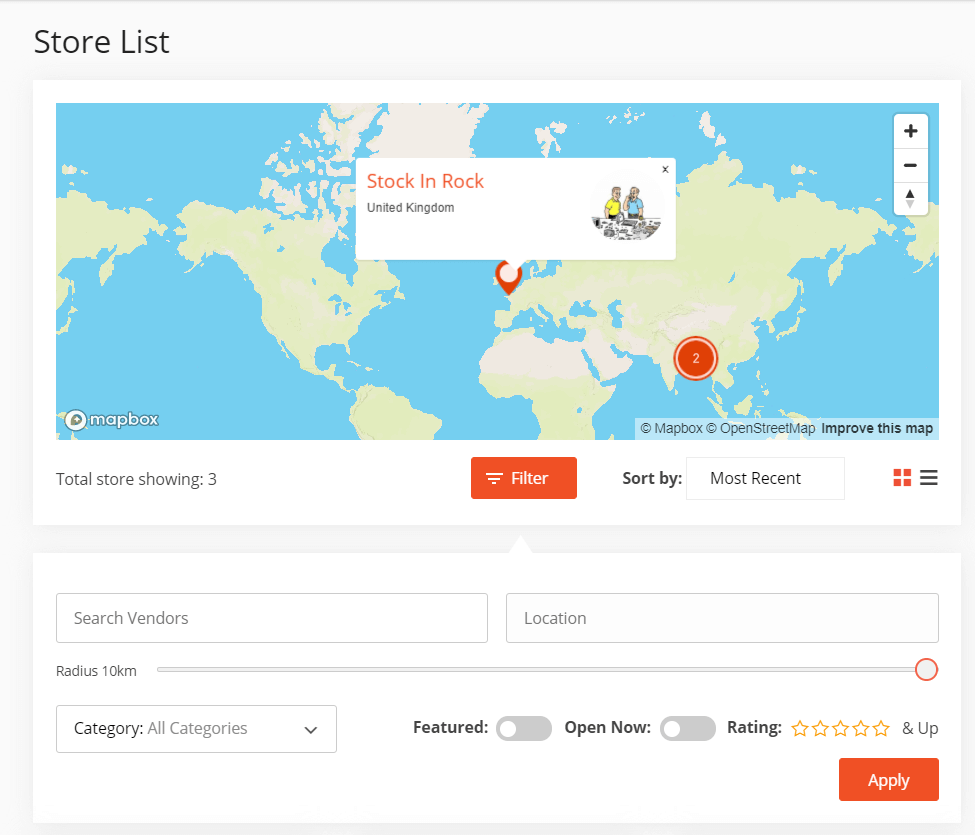 There are also options to sort the vendors according to Most Recent, Most Popular, Top Rated, Most Reviewed. Select anyone from the drop-down box.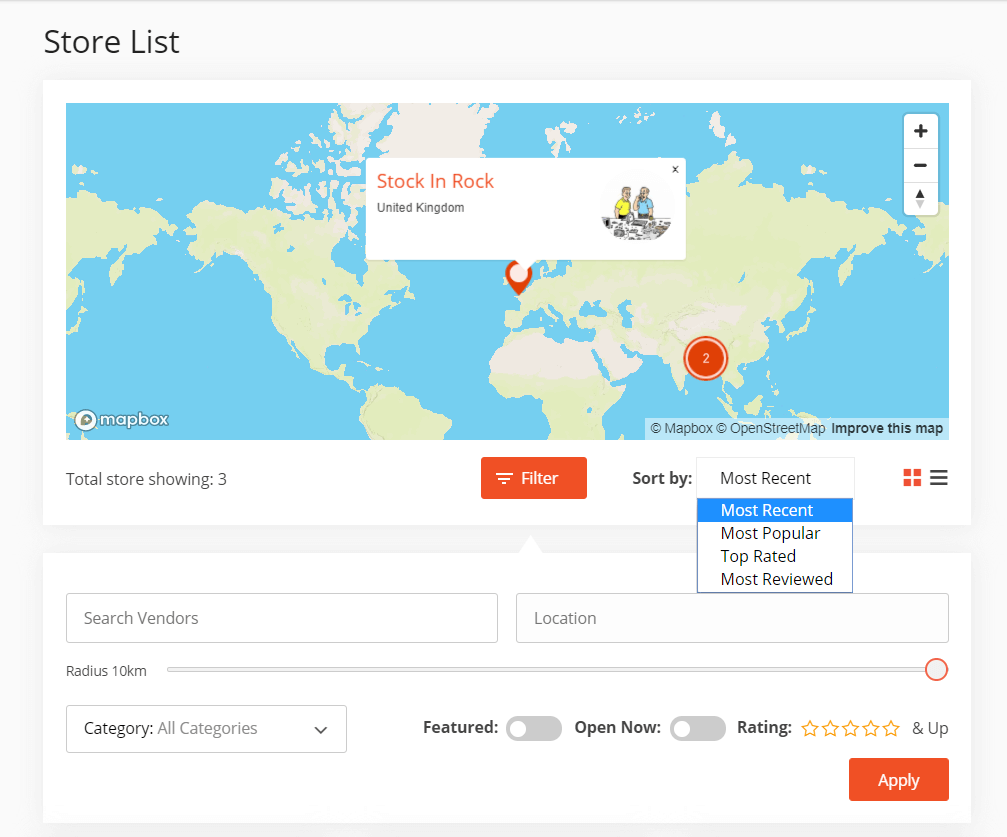 You can view the vendors in List view or Grid view.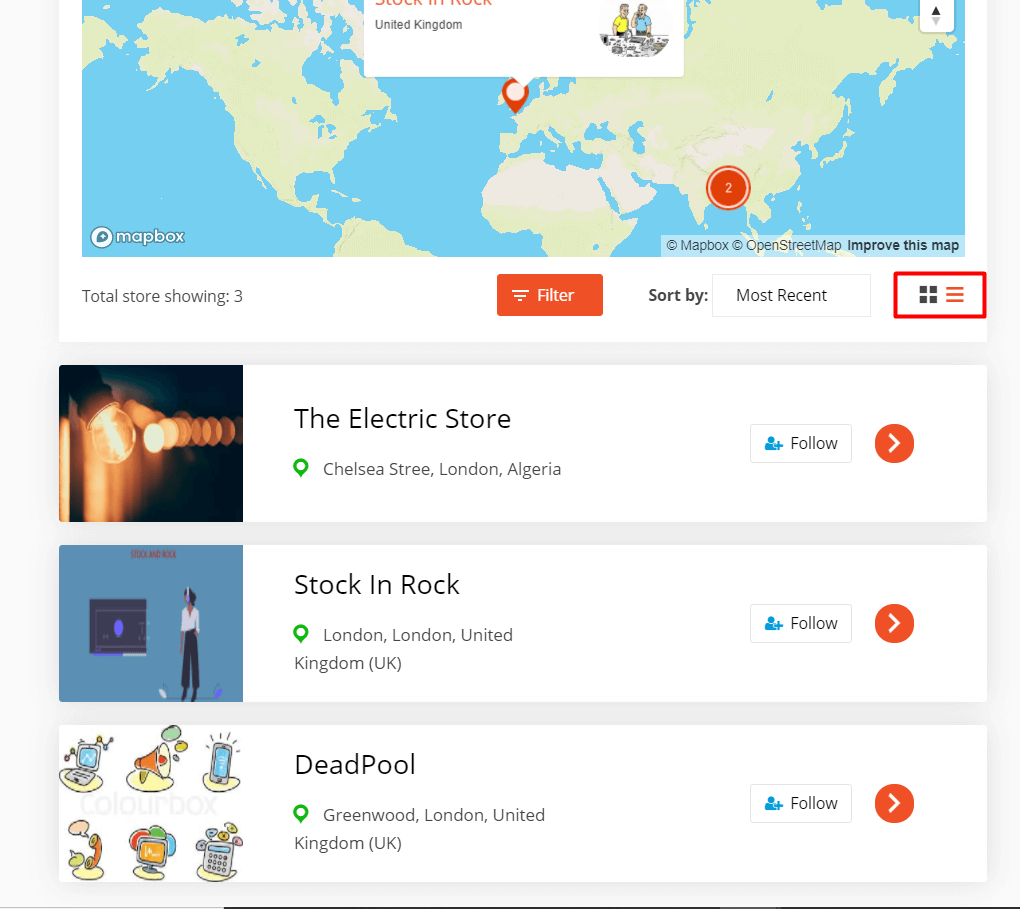 It is up to you. You can try different combinations to search for your desired vendors.
That's it!