You need to install all the necessary pages when you start your marketplace. Dokan has the necessary tools and shortcode options to help you create all the necessary pages quickly.
In this article, we will learn how to configure the page settings of Dokan. To do that, we have to navigate to WP Admin → Dokan → Settings → Page Settings.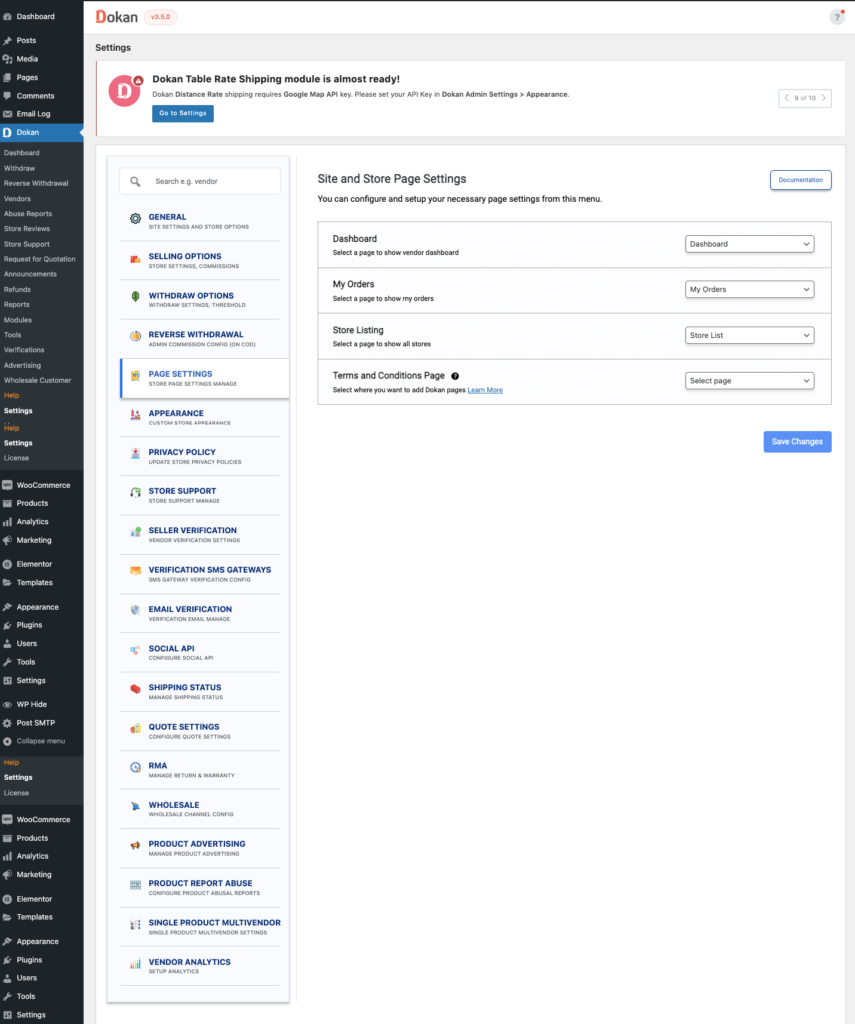 Description of the options
Dashboard: The dashboard page is where the sellers will operate everything. So it is really important and should be taken care of.
This page should have the short-code [dokan-dashboard]. The name or the URL does not matter. You can put any name on the page and it can have any URL. What is important here is the shortcode and to set the page here.
Usually, the required page for Dokan is created with the shortcodes inside while the plugin is installed. So you do not need to install the pages manually. You need to create a new page only if you have deleted the pre-installed one accidentally. You can also use the tools menu to install the required pages. To use the tools menu, you have to navigate to wp-admin → Dokan → Tools is located just above the settings option.
You must be sure that all the pages installed by the Dokan plugin are deleted. If there is any page remaining, then they will not be deleted and both the newer and older ones might conflict.
My Orders: This page is for the customers to see their orders on one page and check the order status. All the points said above applies to this one also. The shortcode for this page is [dokan-my-orders].
Terms and Conditions Page: The registration form of Dokan has a field to show the terms and conditions link. The page which will be used to link to the form is defined from here. So when you click on the "I agree to terms and conditions" link, this page will be displayed.
Dokan Shortcode Manager
Dokan has a built-in shortcode manager so that you can easily create Dokan pages. You can easily create pages for Dokan including-
Dokan Dashboard
Store List
Best Selling Product
Top Rated Product
Dokan My Orders
You can just click on the Dokan logo on the page editor toolbar and select the page you want to create. It will automatically put the shortcode. Just save and publish the page.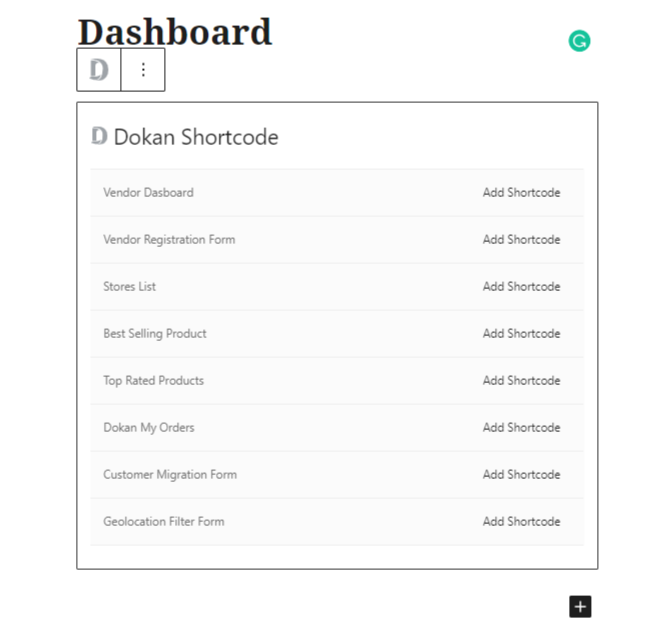 That's all about the Dokan page settings for the admin.