Using the Dokan Mobile App, you can buy products from different vendors all in one place. This documentation will guide you to buy product using the Dokan mobile app.
You can buy from 3 different sections of the app.
Products: Click on the product button on the homepage.
Buy a product
Click on the product you want to buy. Then click on Buy Now. You can view all the details of the products including vendor's details, related products and many more.
On the My Cart page, click on Checkout.
You will be redirected to the Checkout page. First, you need to add your shipping information.
Then you can apply the coupon code and confirm your order.
On the next page, you can review your order. Then you can confirm.
After finishing, click on Next Step. You will be redirected to the payment options page. Choose your payment option.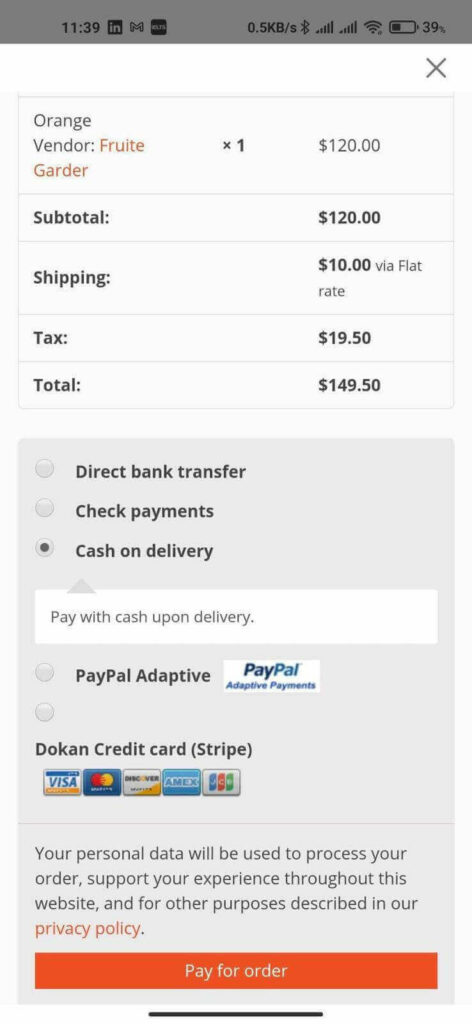 If you have not set up your address, after hitting the confirm order button, then your order is confirmed.